Nutritious foods in adequate amounts are essential for however.India,
with a population of over 1.3 billion, despite a phenomenal industrial
and economic growth,it is unable to provide food to a large number of
people.
According to FAO
estimates in 'The State of Food Security and
Nutrition in the World, 2020 report, 189.2 million people are undernourished
in India. By this measure 14% of the population
is undernourished in India. Also, 51.4% of women in
reproductive age between 15 to 49 years are anaemic. Further
according to the report 34.7% of the children aged under five in
India are stunted (too short for their age), while 20% suffer
from wasting, meaning their weight is too low for their height.
Malnourished children have a higher risk of death from common
childhood illnesses such as diarrhea, pneumonia, and malaria.
The Global Hunger Index 2020 ranks India at 101 out of 116
countries on the basis of three leading indicators -- prevalence
of wasting and stunting in children under 5 years, under 5 child
mortality rate, and the proportion of undernourished in the
population.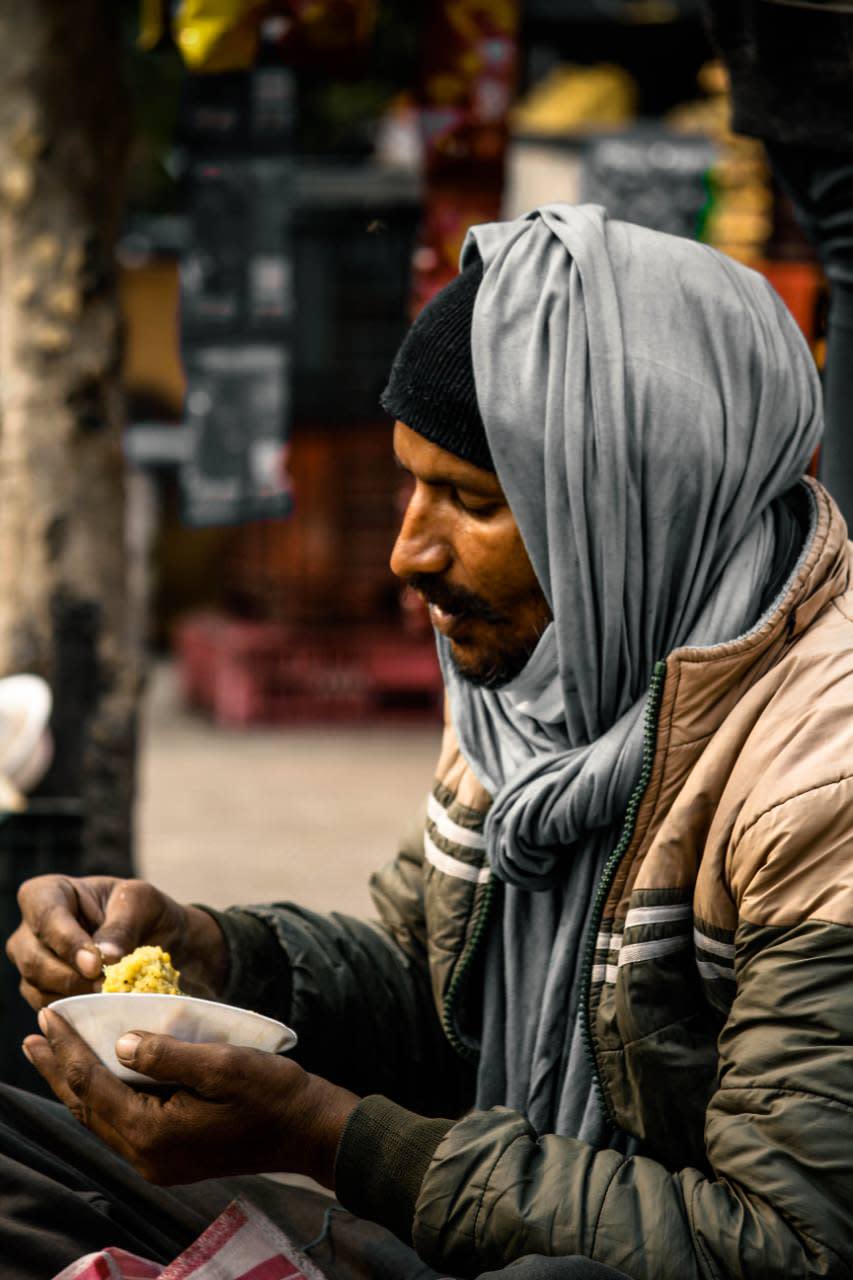 According to FAO

Key facts about hunger in India

India is home to the largest undernourished population in the world
189.2 million people i.e. 14% of our population is undernourished
20% of children under 5 are underweight

34.7% of children under 5 years of age are stunted
51.4% women in the reproductive age (15-49 years) are anaemic
On the other hand According to FAO in India Nearly 40 per cent

of the food produced in India is wasted every year due to
fragmented food systems and inefficient supply chains.And Covid
was a critical hit all the over the world and so for India, people
lost their jobs which worsen the situation more.
Therefore I Prerna Singh a volunteer at humari pehchan NGO has
started a campaignto eradicate extreme poverty and hunger. Our

goal is to provide the needy with resources so that at the very
least they don't have to sleep hungry stomach.
We are hoping to raise fund to ensure that we can reach to every
needy person . Please consider a gift of Rs.50 because there are
people who are in need and your little donation can help us to help