'We cannot help everyone but everyone can help someone'
हम हर किसी की मदद नहीं कर सकते लेकिन हर कोई किसी की मदद कर सकता है.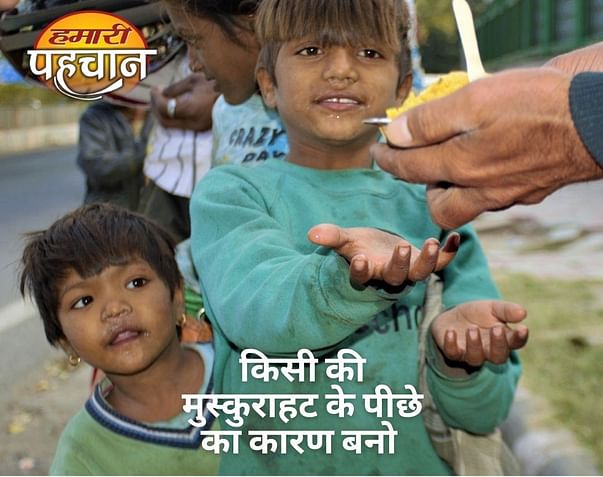 One of the primary causes of hunger across the nation is widespread poverty. More than 20% of India's population lives on less than $1.25 per day. This lack of money makes it so that many cannot get enough of the nutritious food they need.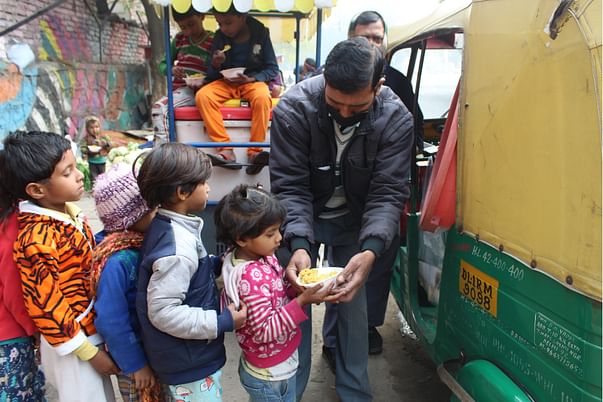 Today, 690 million people around the world go to bed on an empty stomach. Often, one meal at the right time is enough to make a difference between life and death.

I manya aggarwal am working with Hamari Pahchan NGO as a Volunteer and have come across various problems that society has been facing. I am keen towards the idea of not letting hunger be a factor of loss to anyone and allow the underprivileged to have an opportunity towards a healthy lifestyle.
I have decided to help them with the monthly distribution of Ration.

Basic necessities for 1 family: Rs.2199/-
Basic necessities for 10 families: Rs.21990/-
Basic necessities for 35 families: Rs.76965/-

Ration for 1 family includes:
( Three types of Pulses, Rice, Atta, Eggs, Tea, Sanitary Pads, Soap, Shampoo, Cloth, and Utensils washing powder)

No amount is big or small, it's the contribution that matters! You can even donate for a one time meal i.e. Rs.50/-
If you have any queries then reach out to me: shruti.hamaripahchan@gmail.com
You can check out the social media channels of Hamari Pahchan NGO: