I'm Keith wrightman 37 year of age. Who suffering from
Hypertension, Chronic Kidney Disease , Hypothyroidism (E03.9) and Seizure Disorder (G40).
I'm currently working at HSBC banking on banagratta rd.
I came to know that my kidneys have failed on 18th of January, when I took my dad to the Zion hospital on Kamanahalli as he was suffering from fever on the 16th of January got my dad admitted and i was an attendant for him in Zion hospital. It so happen while I was taking care of him, on the 18th night before the doctors could come on there rounds to see the patient. That went I took bad 5 minute before the doctors could arrive when they came to check on my dad the doctor found me on the ground with Seizure and when the doctor seen me on the floor with no movement that the time they rushed to emergency ward and got me admitted in ICU. The doctor told my dad and my sister that my kidneys are damaged completely and doctors where treating me under medication After i got discharge from Zion hospital on 23rd January 2018.
This the discharge summary of Zion hospital
On 27th of January we went for a second opinion so we went to fortis hospital and
We met Dr. G.K. Prakash who is into Nephrology and when he check on me he told my dad and my sister we get him admitted immediately on the same day that on 27th of January and the doctor told me that i have to be operated and a cannula was put on my neck so that they can start with the dialysis in the CCU. And on the 1st of Febuary as per the advise of the doctor told us that
cannula
will last only 6 to 8 weeks and then we use the
A.v.fistula which the surgeon inserted on my left hand.
as per the doctor he said the the fistula is for life long. And dialysis once we complete the 6 to 8 weeks on cannula on my neck. So I have been in and out of the hospital with my dialysis and check up.
When we met the doctor recently as per his advise he said that I can either go for a
Kidney Transplant
which is costing
9 lakh
or I can go for
Dialysis
for life. Right now I pay
Rupee 2220 per dialysis
and have to do this 3 times in a week which is costly.
I'm soul earning person for my family. My dad who is at the age of 63 years was working in the Railway and now he is Retired and drawing a pension just to support the family. My mom who is 73 years of age was working as a teacher and now a House wife.
Kindly help me to undergo my
Kiney Transplant
your donations let it big or small, will help me at the best as my condition is very serious and I do the kidney operation as "
AS SOON AS POSSIBLE
". Kindly do your best to help me.
This is the recent Ultra scan taken for both my kidneys.
Every week I take an Inejection that on Thursday which is been prescribed DR. GK. PRAKASH in a month I have to take it four times a week which is costing
Rupee 4400.
Kindly help me as i don't have anyone to support me. Your helping hand will help me trough this Kidney transplant.
Currently undergoing dialsys at sparsh hospital in Yeshwanthpur as I will be doing the transplant over there my dad is the donor and had done couple of here are the documents which test I have done by which doctor.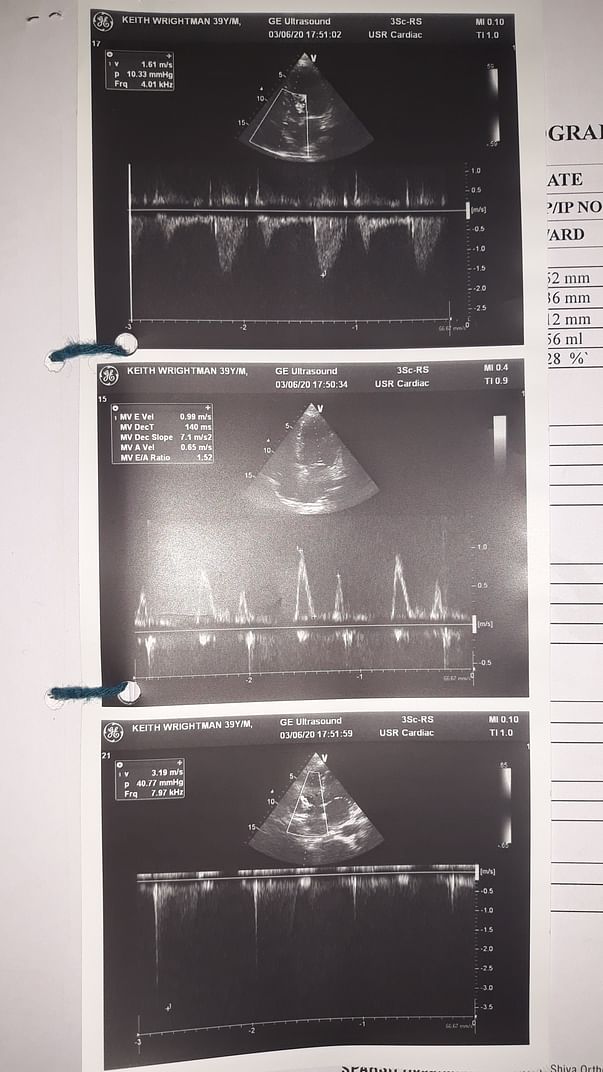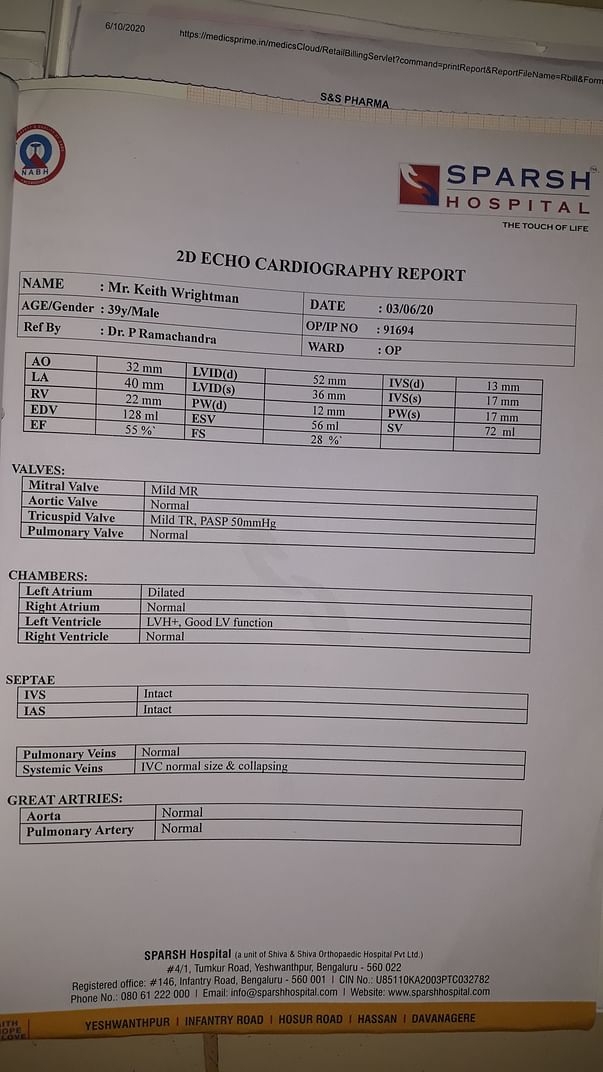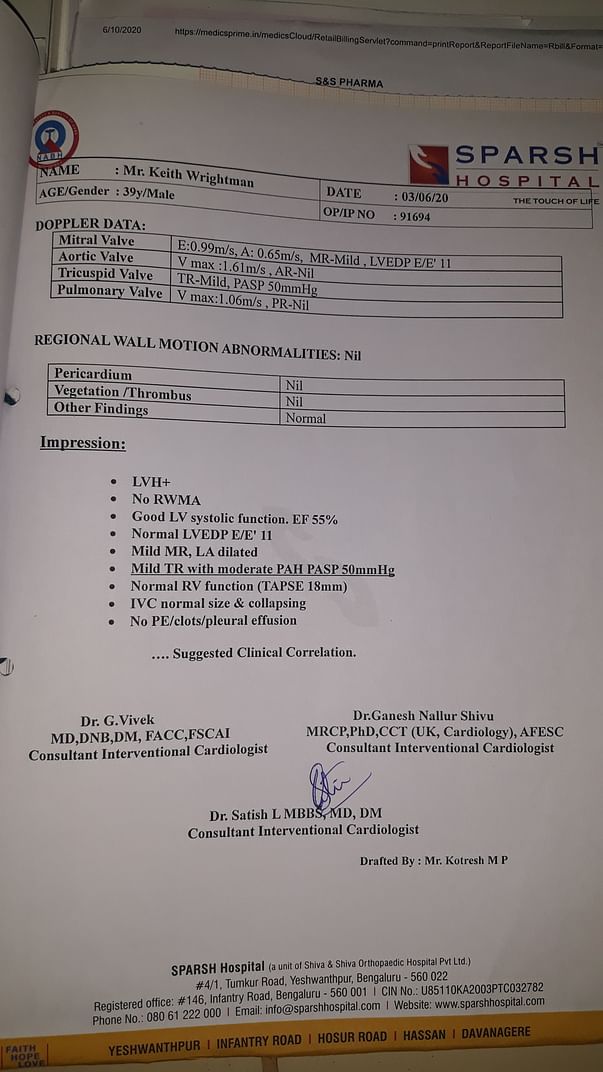 This scan was suggested by Dr.Satish L ( Cardiologist). Here is the document which was written by Dr.