'We cannot help everyone but everyone can help someone'
हम हर किसी की मदद नहीं कर सकते लेकिन हर कोई किसी की मदद कर सकता है.
I am kanika. A computer science student at ram lal anand college, Delhi University. Apart from being tech enthusiast I am an active social worker at heart. I am working as a volunteer at hamari pahchan NGO. I am raising the funds for campaign against hunger. To provide basic necessities to the underprivileged. According to me everything can be cured and healed if you have your stomach full. Atleast you can live to make your life better. But without food you can't live longer. All Poors are forced by the circumstances to do jobs and beg despite staying home during COVID times because they have their families to feed. They are left with no other option but to roam around on streets for work. If we provide their family support so that they don't sleep hungry. They can have a little peace and then can help themselves from more bigger challenges in life.
I request you to raise fund so that we can atleast help one person one family and gradually we will be able to help the whole nation. If one help one, the other half of population can never be at state of hunger or poverty. We need to help each other. Make India powerful and hunger free and poverty free country. "Together we can make it happen."
Thank you!!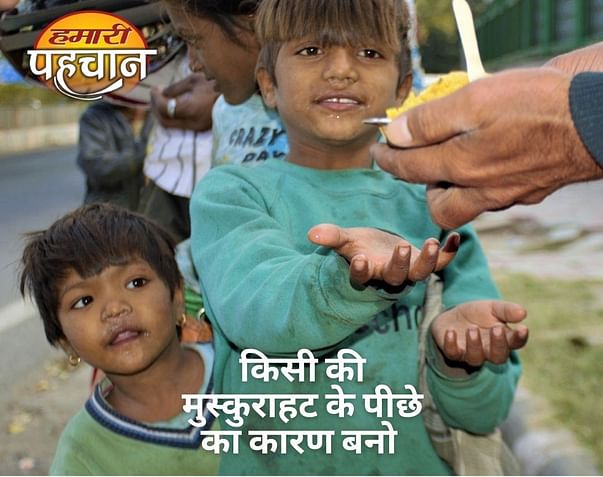 The major cause of hunger is inequality due to social status and lack of access to facilities. India is one of the highest-ranking countries in the world for the most number of people suffering from hunger.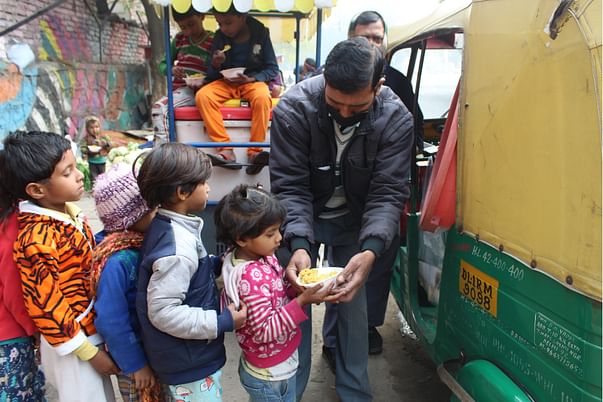 Today, 690 million people around the world go to bed on an empty stomach. Often, one meal at the right time is enough to make a difference between life and death.

I, kanika kalonia have been working with Hamari Pahchan NGO as a Volunteer and have witnessed various problems that society has been going through. My goal is to let everyone have a meal before they sleep.
Basic necessities for 1 family: Rs.2199/-
Basic necessities for 10 families: Rs.21990/-
Basic necessities for 35 families: Rs.76965/-

Ration for 1 family includes:
( Three types of Pulses, Rice, Atta, Eggs, Tea, Sanitary Pads, Soap, Shampoo, Cloth, and Utensils washing powder)

No amount is big or small, it's the contribution that matters! You can donate for a one time meal i.e. Rs.50/-
If you have any queries then reach out to me: shruti.hamaripahchan@gmail.com
You can check out the social media channels of Hamari Pahchan NGO: