Our Harshana was just 11 years old when she died! At an age when she should've been out playing with friends, she was stuck at home because of her disease. My poor girl died in front of my eyes, vomiting all the blood in her tiny body until there was none left!
My two younger daughters have the same disease, and it's killing them too!
Unfortunately, Siva and his wife, Renuka, are no strangers to tragedy; Harshana is not the first child they've lost.
Before her death 4 years ago, they already lost their elder daughter, Preethi, who died similarly — she bled to death in her own bed.
Both children were thought to have jaundice at the time, but despite timely medicines, they passed away. Unable to stop that from happening,
Siva and Renuka had thought it was just their destiny.
But both his daughters had actually died due to an extremely rare liver disease.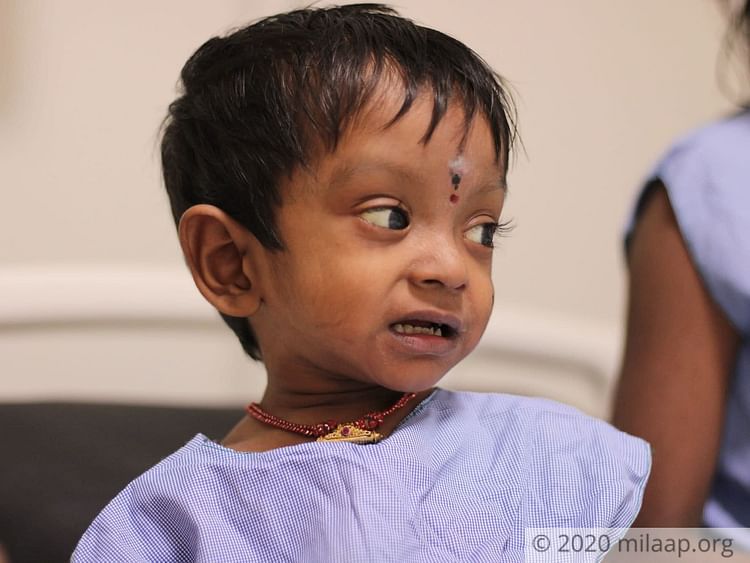 'When we found out it was twins, we were more scared than happy'
"We were heartbroken after the loss of our two children for a long time, but eventually we decided to try having another child. It was around this time that we found out that the disease that took our daughters from us was genetic! By then it was too late, Renuka was pregnant. When we found out that it was twins, we were more scared than happy. As soon as Sashvika and Sasthika were born, we got them tested, and they had the wretched disease too!" — Siva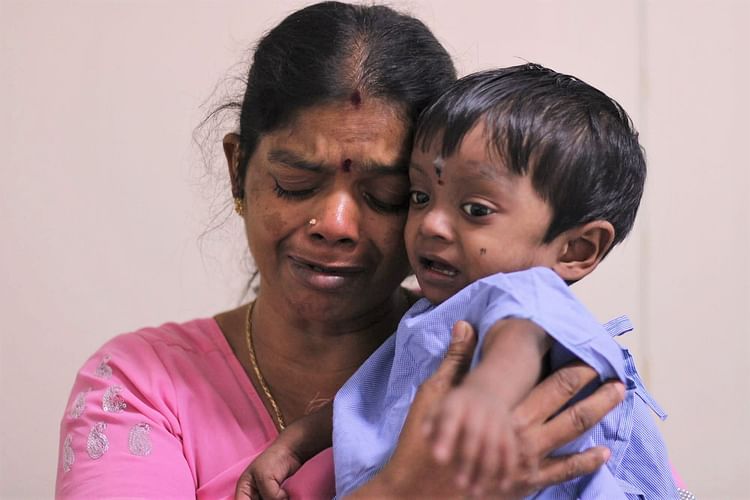 One of the twins, Sasthika, passed away as well at just 2 years old
Alagille Syndrome is a genetic disorder that closely resembles other forms of liver disease, and so often goes undiagnosed until it reaches end-stage. Just like Preethi and Harshana, both the twins had yellow eyes and skin that itched every minute of the day
. But where the older children took years to reach end-stage, Sasthika passed away just 2 years after her birth.
Now, they only have two children left:
13 year old Boomasri, and 3 year old Sashvika.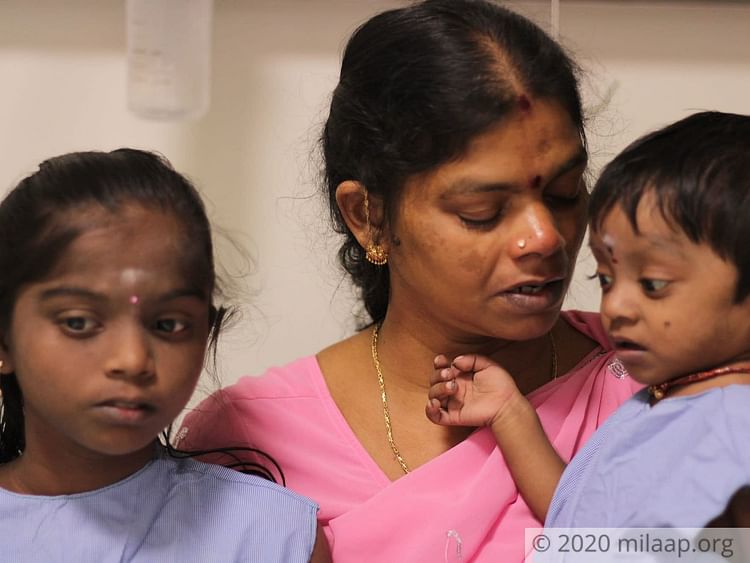 The children can't sleep at night; they feel like ants are crawling all over them
"Our Boomasri is 13, but she looks like she's 7. Her whole body itches and she rarely goes to school these days, because her friends won't talk to her. Sashvika is 3 years old, and she can still barely sit up or stand without help. Her swollen stomach comes in the way, she can't even crawl comfortably.

They just have no escape from any of this, no peace! Even at night, they can't sleep because they feel like ants are crawling all over them. They cry, asking us to make it stop!

" — Renuka, mother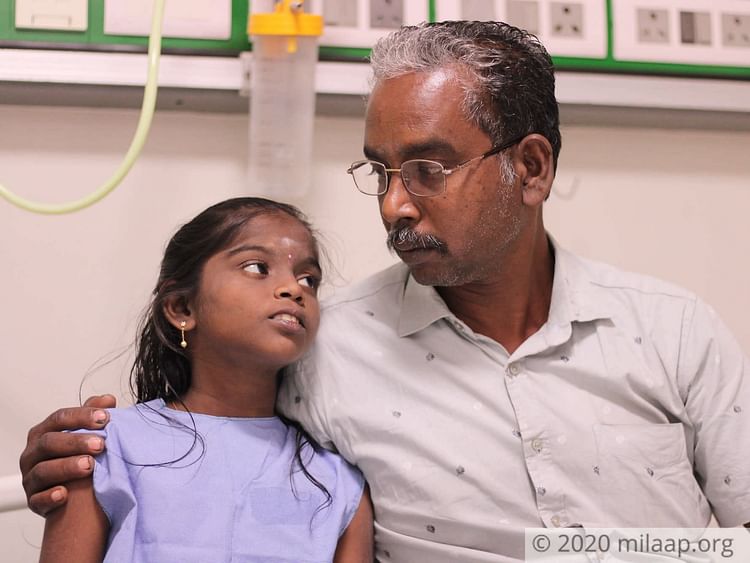 Siva is trying but he can't afford the cost of saving his daughters' lives
"Doctors are saying Boomasri and Sashvika have very high chances of recovery, unlike my other children. But their treatment costs 39 lakhs! I'm a poor man, just a welder, how will I afford such an expense? Even though I have diabetes, and doctors have said I could lose my foot without regular medicines, I've still spent the last of my money on my daughters' daily tablets instead, because I just want them to get better. I can't lose any more children. Please, I need your help!" — Siva
Siva is heartbroken and desperate. The idea of losing any more of his children fills him with dread, but there's nothing he can do about it. Only you can help him and his family now.