"Every time we think that she is starting to get better, something worse sets back her progress. She was doing so well since her surgery, and we hoped she'd be able to recover soon. Her children are starting to get antsy and keep asking 'When will mama come home?', and I don't know how long I can console them with a white lie. There's no way I can tell them that her condition is serious and she is fighting for her life…"
- Ashwini, Gauri's sister-in-law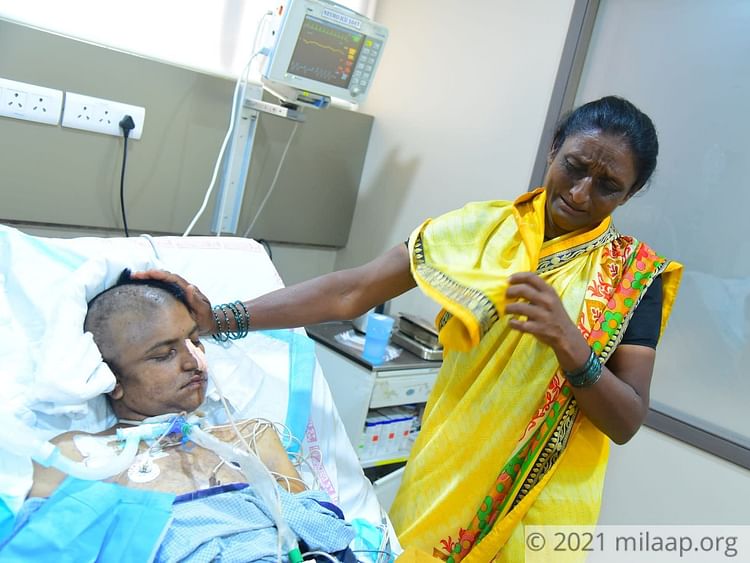 She thought they were just headaches that would go away with medicines
26-year-old Gauri Shitole and her husband, Shrikant, are both farmers.
The couple would spend most of their day working in their farm, and return home to their family late in the evening
. It was around 2 years ago that Gauri first showed signs of having a brain tumour, but
she thought of them as normal headaches as a result of toiling in the blazing heat of the sun.
"It started with headaches that would subside within minutes of taking a tablet. But as time passed, they became more severe and frequent. She would often tell me that she had a splitting headache, or she felt very dizzy. She also wouldn't eat as much as she used to. It was when she began to have constant spells of nausea and vomiting that we realised something was wrong. After consulting a doctor, who advised her to get an MRI scan, we found out the cause of all this discomfort was a brain tumour…" - Kiran, Gauri's mother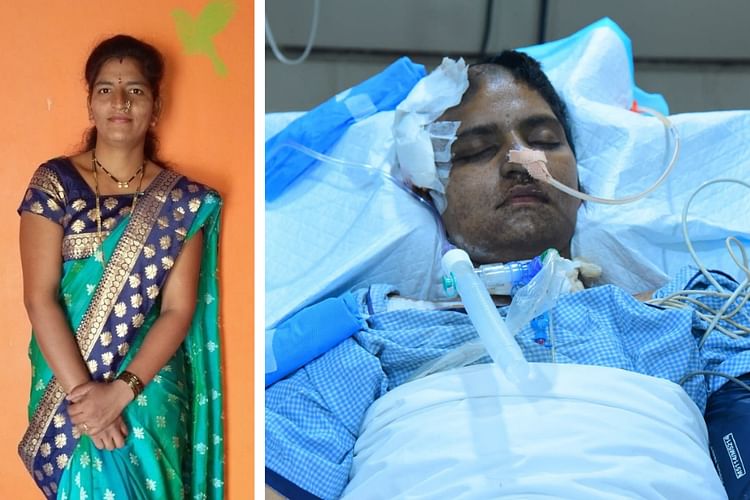 She underwent 3 surgeries to recover
In May, earlier this year,
Gauri underwent a surgery to remove the tumour in her brain
. Her family had hoped the worst had passed and she would steadily recover.
But, she developed an infection that required two more surgeries
. While her condition has been improving slowly and gradually,
she has also contracted pneumonia
.
"Earlier when we held her hand and talked to her, she would squeeze our fingers to let us know she was listening. But now, because of the pneumonia, she has severe chest congestion that needs to be cleared out and her hands are cold. She doesn't even respond to us when we call out to her."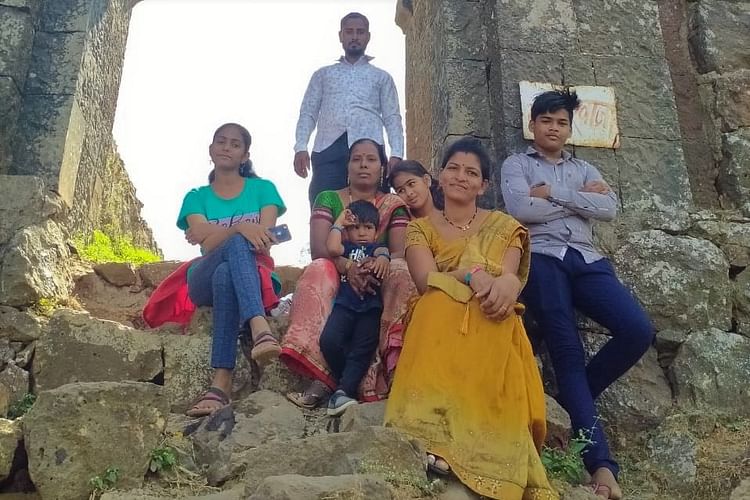 She needs prolonged treatment, but her family is struggling to save her
Gauri comes from a tight-knit family, who have been supporting her throughout these past few months.
Despite financial constraints, her relatives put together the money she needed to get her surgery
. But after spending over 2 lakhs so far, they too are at the end of their tether. Her family is now struggling to foot her mounting medical bills.
"I am only a poor farmer, and I barely earn enough to keep my family afloat… 18 lakhs is an amount I can only ever dream about. Even if I work every day for the rest of my life, I will never be able to earn so much money. Gauri was the rock of our family, and without her we are all falling apart. It is getting so hard for me to lie to my children now. They know their mother is not well and they often cry because they are not allowed to see her. I just want her to get better soon and come back home to us…" - Shrikant, husband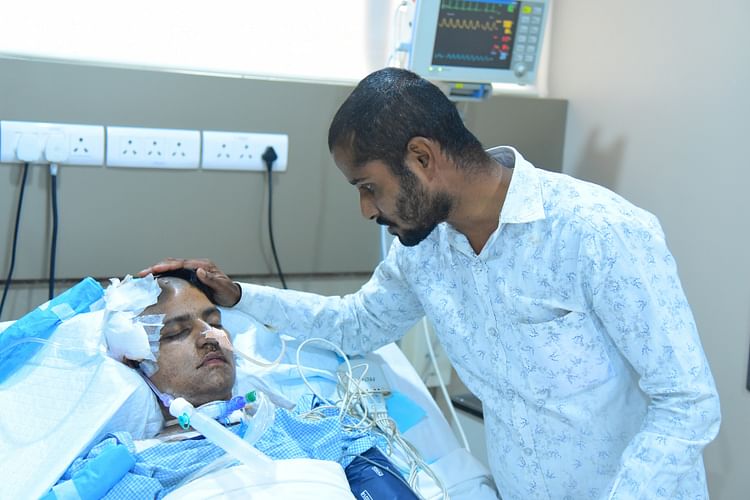 Her family likens Gauri's strength and resilience to that of her male counterpart. No matter how tedious a task may have been, she would whole-heartedly jump at the opportunity to carry it out. Looking at her now, reduced to nothing but a shell of a person she once was, is heartbreaking for them. They need your help to save her.
Gauri's two children, aged 2 and 4, respectively, are eagerly waiting for her to come back home to them. Your contributions can give this family hope.