When Bharathi first learned to walk, her feet were never at rest. The little girl would love teetering around, as her parents would wait for her to fall into their arms when she stumbled. Eventually she was also running about, her infectious laughter bouncing off the walls and lighting up their home. They were never prepared for this cruel twist of fate.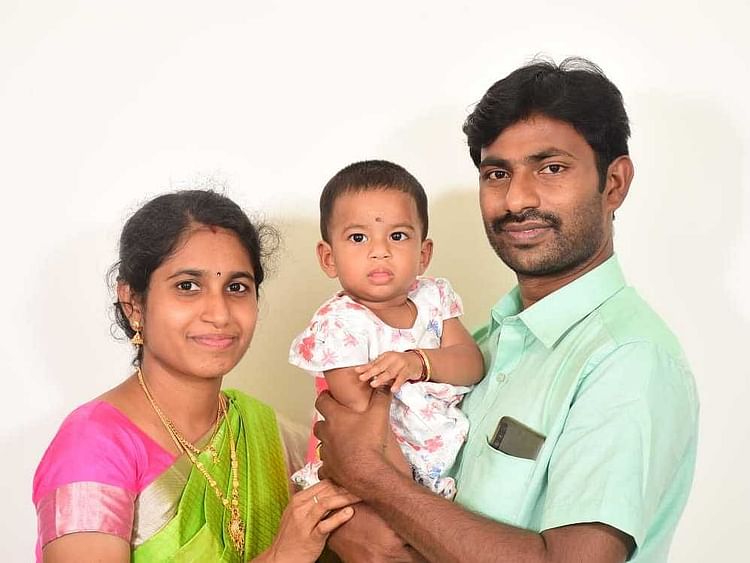 It was when she turned
a little over a year old
, that her parents began to notice her
sluggish movements
. Her
gait function had slowed down, and she would plop to the floor after only taking a few steps
. Instead of achieving her growth milestones,
Bharathi's development was going backwards and suddenly, she even needed support to walk.
They wasted no time in getting her medical attention.
"The number of tests that she underwent were never-ending and we waited anxiously for weeks to know what was wrong. I held the reports in my shaky hands as the doctor explained to me that my daughter had a rare condition, that is hampering her motor function. But when we were told it was life-threatening, I felt the initial shock from her diagnosis turn into fear at the thought of losing my baby girl." - Jagadeesh, father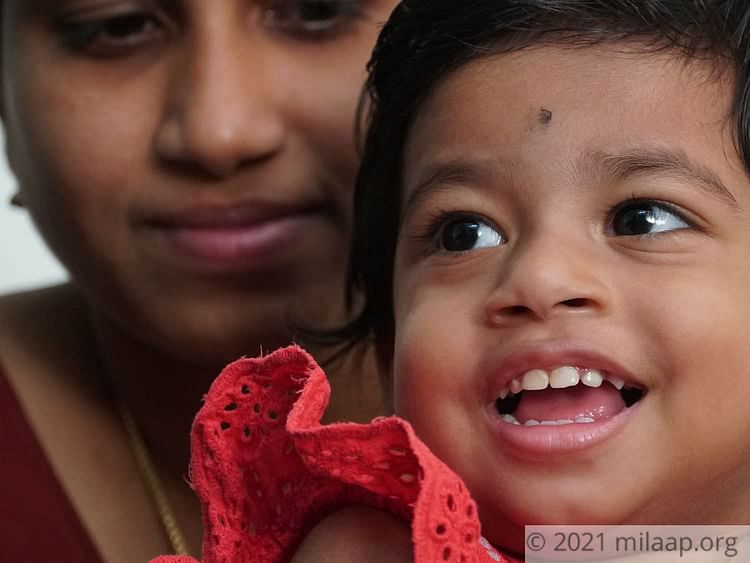 In August, this year, 22-month-old baby Bharathi was diagnosed with
Spinal Muscular Atrophy type 2 (SMA)
,
a genetic disorder affecting muscle function.
It causes
progressive loss of mobility, respiratory complications and challenges in swallowing
.
Children with this condition do not usually live past 2 years of age
.
"When I first held Bharathi in my arms, I was so content. The long wait, all the discomfort and pain I had experienced through my pregnancy and c-section delivery, had been so worth it. But that happiness lasted only a year. Now, at the age where she is supposed to be playing with toys, my daughter is fighting for her life. She has been robbed of a happy childhood and I dread to think about what this disease could do to my baby." - Ezhilarasi, mother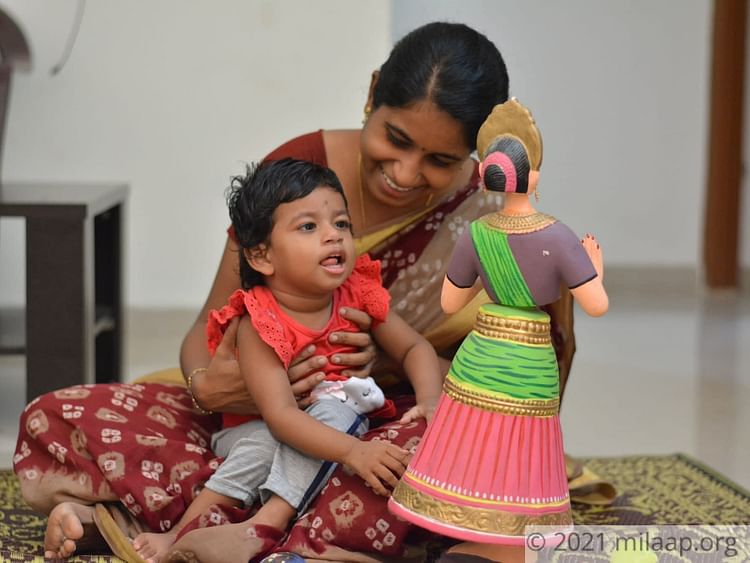 Bharathi already
struggles to walk
, and with time, even
actions like standing, sitting and crawling will become increasingly difficult for her
. Her
breathing has been adversely affected
and she's
developed a heavy cough that has persisted for over 2 weeks now
. She's
unable to eat properly, and has to spoon-fed semi-solids
.
Without timely treatment, this condition could worsen and eventually claim Bharathi's life.
A one-time gene therapy called
Zolgensma
is Bharathi's only option at treatment, but it
costs INR 16 crores
, an exorbitant sum that is far beyond her parents' means. Jagadeesh and Ezhilarasi both have government jobs, but their income will never be enough to support their family and foot their daughter's medical bills, at the same time.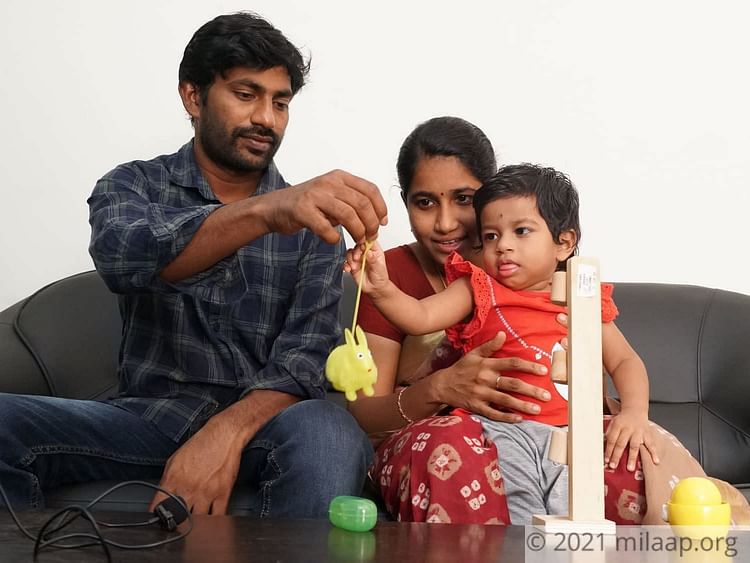 "My mind went completely blank, after I heard the cost of the treatment. I was devastated wondering how in the world I would save my baby, while also paying for my mother's cancer treatment. 16 crore rupees is not an easy amount to earn or gather. When I came across another child with the same condition that was able to get this treatment, I was filled with hope. I started campaigning for our cause on every online and offline platform I could and so far, we have collected about 3 crore rupees. There's still a long way to go and so much to do. But I have no doubt that we can get there and for that we need your support. You can help us save our baby." - Jagadeesh
Bharathi needs your help now more than ever.
This drug needs to be accessible to her before she turns 2, or she will be ineligible for it
. Time is running out. T
he goal amount of INR 16 crores has to be amassed in the next 22 days. This can only be possible with your kindness and generous support.
You can give her a second chance at life.