The youngest of his family, 16-year-old Athisiya Kumar has been unconscious for 20 days now, fighting for life. His lungs are severely damaged, and he's on ventilator support. His mother and father, farmers who've never stepped into a hospital before, are in denial of their son's condition. They see their son covered in wires, needles and tubes, and are very afraid. 'What if it gives him an electric shock?'; 'Why's there so much blood'; 'Can't you take my lungs, and put them inside him?'; 'Why is he not opening his eyes, or moving?', 'Why can't we take him home?'– so many questions on their mind; they're at their wits' end, waiting for some help.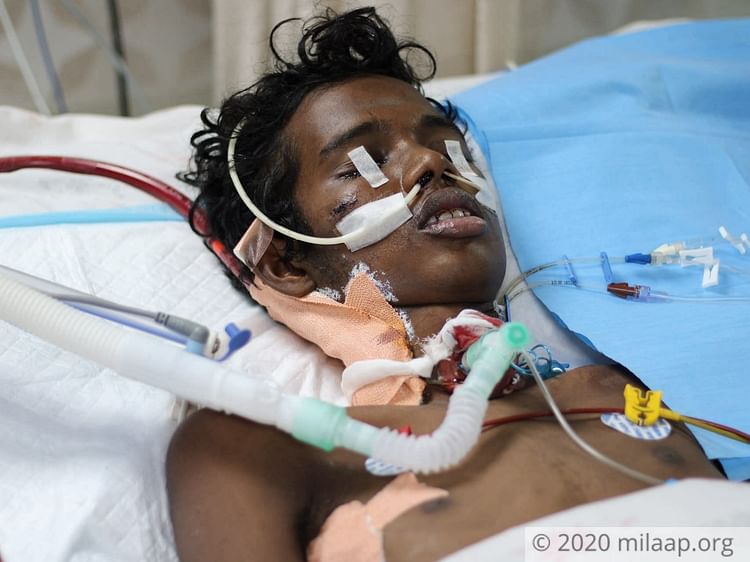 Vomiting blood, clutching his chest and struggling to breathe, he cried for help
"After his dinner that night, he began vomiting, and his temperature rose. We took him to the doctor in our small town, where they gave him medicines and said a mild jaundice was starting. We took him to another hospital, and there

he began struggling to breathe and vomiting blood. We were scared. He was crying and screaming for help, to make it stop.

We went from one hospital to another, and there were no beds anywhere. We reached Chennai before we finally found a hospital willing to take him in. We were relieved, till we learnt he was on the verge of dying." – Ravi, father.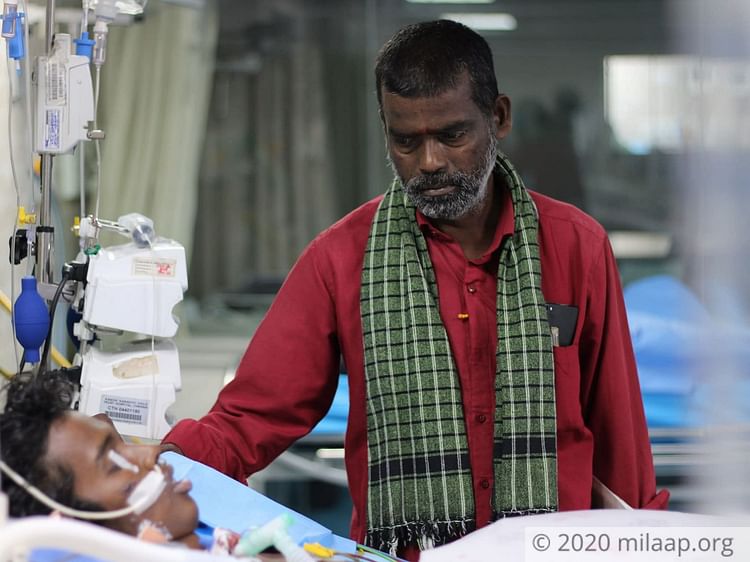 Lungs, liver, kidneys, they were all damaged, and nobody knew why
Multiple tests and scans later, the parents were told Athisiya Kumar's vital organs had been severely infected.

The cause was unknown, and he was put on ventilator support. Two days after admission, he became unconscious, and remains that way till today, 20 days later

. With treatment, his other organs have improved; but suffering from a respiratory distress syndrome, his lungs are still not functioning. His condition worsens by the day, and he's now on ECMO – an artificial machine to help the lungs. He needs prolonged intensive care for a few more weeks, to survive.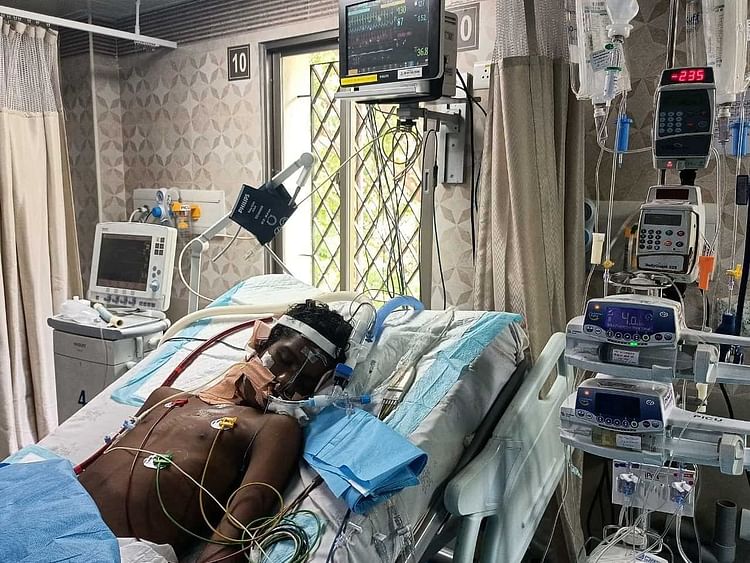 He's all bones, and his parents are unable to even look at him in this state
"He always sleeps with me. Now, I can't sleep for even a minute… How can I? He'd never eat till I sat down with him to eat. Now his food goes in through his nose? I can't bear to see it! I am very afraid. Why is my son not waking up, or talking to me?

With his eyes always shut, and his body so thin, it seems like he's in a very far away place from me already

.

Will he ever call me Amma, again?

" – Sasikala, mother, breaks down.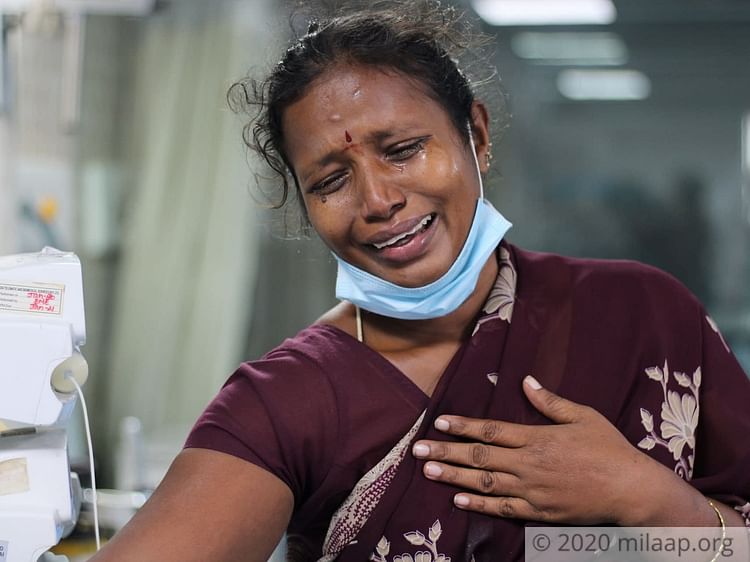 They've sold everything they had… they can't afford another 20 lakhs
Ravi is a farmer who earns Rs.7,000 a month. It has cost him over 13.5 lakh rupees till now. He's sold all that he ever had, and has taken loans from every person he knows. He wanted to save his son at any cost. But he never imagined that it would take another 20 lakhs!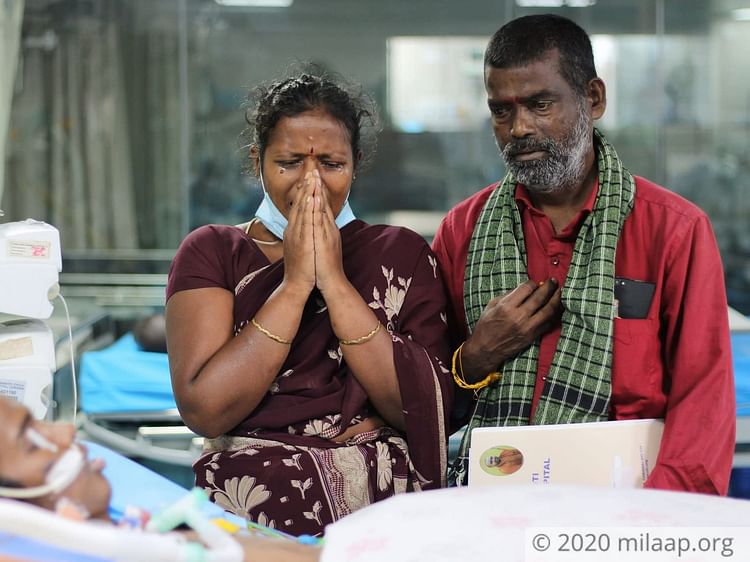 "My whole family is shattered. My wife looks like she'll give up any minute. She's unable to cope. She won't eat, or sleep. Me, I've had to hold back my feelings so Sasi doesn't lose hope. It's hard. Just one month changed everything. Please help us save our son! Please!" – Ravi.
It's been 20 days since these farmers have gone home. You generous contribution can help them save their son. Click here to help them.