Every time someone gives Aliva a gift, she says, she wants two of those - one for herself and one for her little brother, Anshuman. She looks at her mother, Pragya and says, "I can give it to him when I meet him next." The 10-year-old doesn't know that her brother is no more.
"We told her that he is in a boarding school. She misses him dearly. But we can't tell her the truth yet. She is fighting blood cancer and is going through a lot. If we tell her about Anshuman now, she will be heartbroken. I don't think she will be able to recover from that…" - Pragya, mother.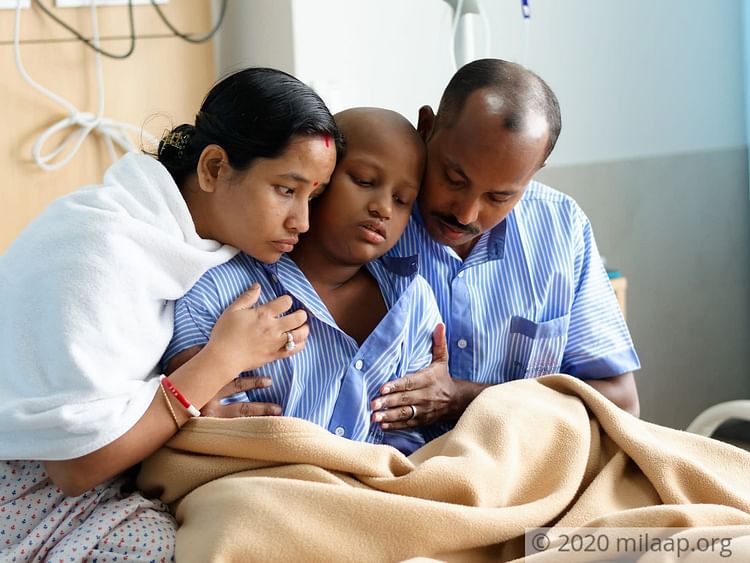 We were supposed to go back home when the doctor told us that Aliva's cancer was back
Aliva has been in the clutches of cancer since 2016. Last year, July, when her parents were all ready to take Aliva home, she became critical. Tests showed that her cancer was back.
"Why does it have to be so tough for her, for us? Haven't we gone through enough? Last year, we lost our son to a mysterious fever. In just one day everything was over. And now Aliva's cancer is back - only a bone marrow transplant can save her now." - Ashok, father.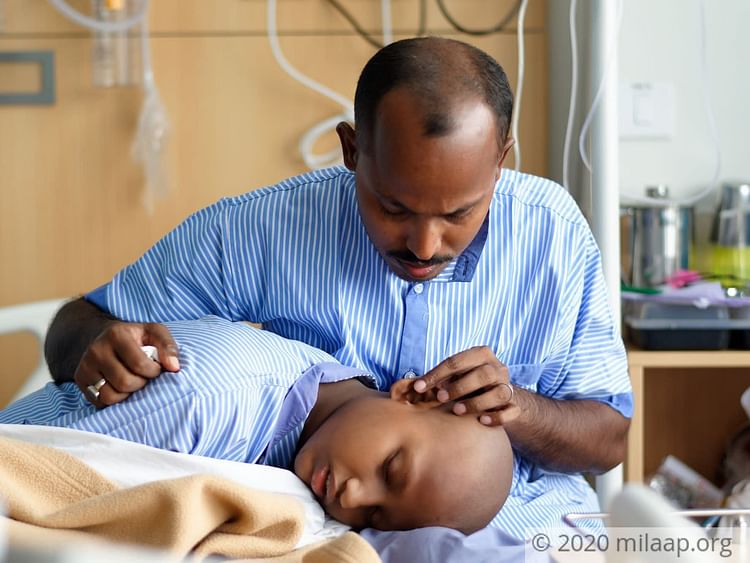 She fights with the doctor every day - she hates staying in the hospital
Cancer has snatched away Aliva's childhood. She has been confined to the four walls of the hospital for so long now. The medicines make her groggy and irritable. Every time the doctor comes to check on her, she gets into a fight with him. She misses home and wants to get back.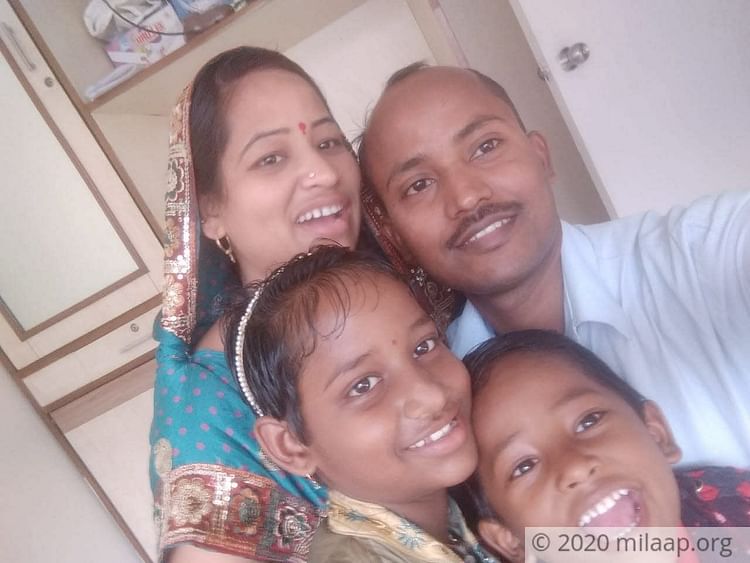 An old photo of the happy family
"We hate seeing her like this. Her smile has disappeared, she is no longer the same. Always in pain, she hardly talks to us now. The only thought that keeps her going is that of her brother and home. But…" - Pragya, mother.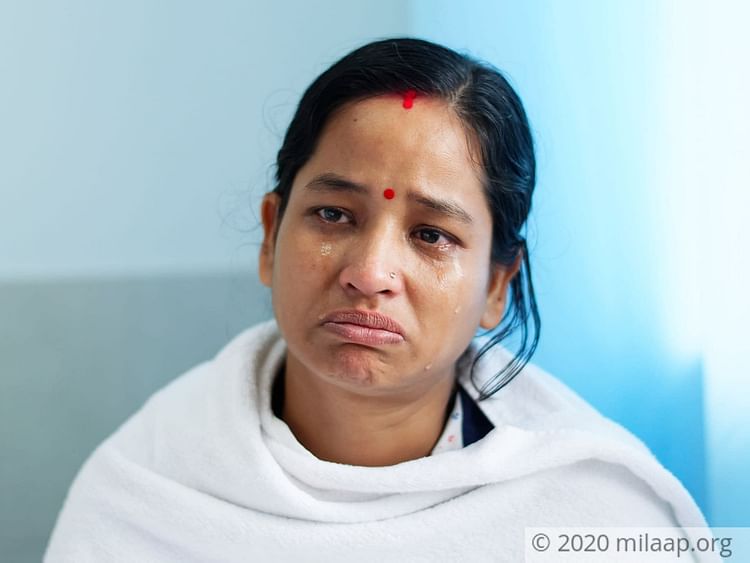 Despite having a job, Ashok can't go to work regularly
"I am scared to leave Pragya alone with Aliva. What if Aliva gets serious all of a sudden...I need to be there for her. I go to work only two days a week. The salary I get is also very less. It is in no way enough to arrange 45 lakhs needed for her transplant." - Ashok.
Ashok has spent over 30 lakhs in the last few years for Aliva's treatment. He is under a huge debt. The only way he can save his daughter's life is with your generous contribution.