'We cannot help everyone but everyone can help someone'
हम हर किसी की मदद नहीं कर सकते लेकिन हर कोई किसी की मदद कर सकता है.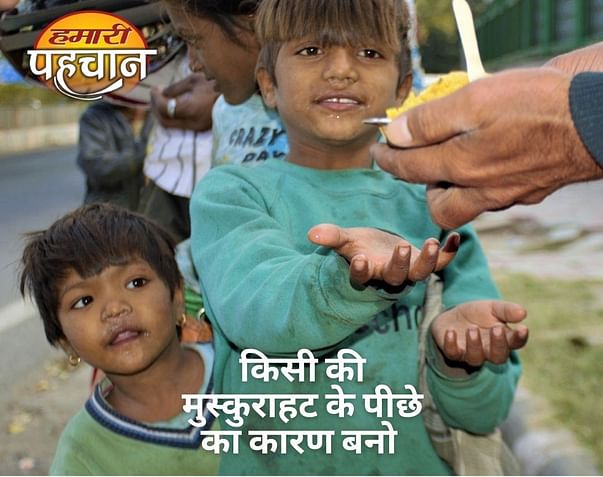 I am Gaurika Saxena, a second-year law student of Banasthali Vidhyapith and have been working with Hamari Pahchan NGO as a volunteer. I live in Rajasthan and I witnessed several problems that include access to clean and safe drinking water and most importantly hunger. My goal is to make a difference and help the needy.
India reported the greatest number of deaths of children below five years in 2018, with 8,82,000 deaths, the United Nations Children's Fund, or UNICEF, said in a report released on Wednesday. The report, titled "State of the World's Children 2019", came a day after the Global Hunger Index placed India at the 102nd rank in the "serious" category.
Ending hunger isn't about supply. The world produces enough food to feed everyone on the planet. The problem is access and availability, both of which are disrupted by things like extreme weather, food waste, one's gender and – worst of all – conflict. Today, the world's hungriest people are facing the coronavirus pandemic on top of all this.
Ending hunger is the greatest challenge of our time, but together it's solvable. We help families in need by providing food, housing, emergency relief and much more.
Raise money and help support the fight with HUNGER, so that people around the world does not go to bed on an empty stomach. A few minutes of your time and a personal ask can result in thousands of meals for our neighbors in need. You can help the cause of hunger; your support is key to solving this problem.
Your donation will have an impact on the hungry people, no amount is small or big.
You can donate even for one time meal i.e. Rs 50. Check out the website of Hamari Pahchan NGO: https://www.hamaripahchan.org/
You can check out the social media channels of Hamari Pahchan NGO: