A racing car is an animal with a thousand adjustments - Mario Andretti

Hello Audience!
We are Team Eclipse Racing- the official SAE SUPRA'20 team of Thakur College Of Engineering and Technology, Mumbai. SAE-TCET was formed in the year 2017.
With the determination and knowledge gained from our previous experiences , we are participating in the SAE SUPRA 2020 competition.

What is Supra SAEINDIA?
It is a national level formula student car designing competition held by SAE-INDIA ( Society of Automobile Engineers India ) which presents undergraduate engineering students with a challenging task of designing, simulating and modelling a formula type car.

Why our team?
This is a national level event where students participating will get an opportunity to gain advance knowledge about not only designing and engineering but also necessary social skills like marketing, corporate communication skills, business plan and carrying out successful market study.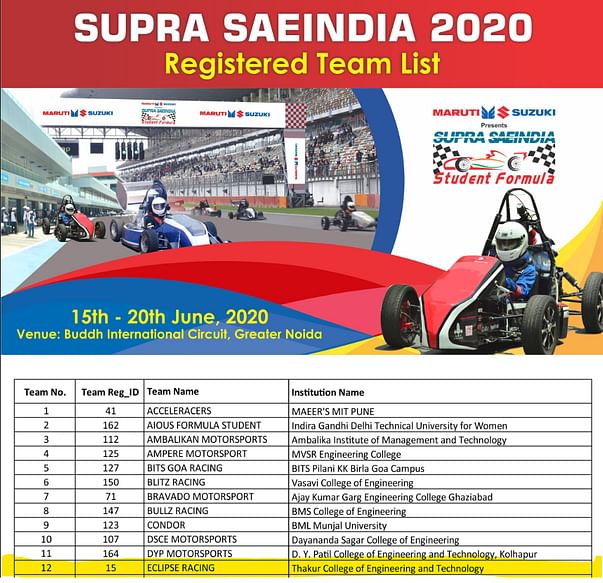 We need funds to develop our vehicle which we can represent on a national, if not on a global scale.We are confident that with our diligence and synergism, we will complete this competition with flying colours and gain abundant knowledge and bring justice to the amount raised by this crowdfunding.
Your donation will help us not only to build an efficient combustion car but also take our skills to an international level.

Please help us raise Rs.2,00,000/- for our race car project. Any help would do wonders for us !