Indians have faced an overhauling disappointment in optimizing resources for livelihood. Over the past few years, the economic and social disparities across communities have been more prevalent in the hunger crisis. The migrants have succumbed to grimace as they wander on roads in search of a better standard of living. According to reports, India is among the lowest-ranked countries with inequitable distribution of per capita income. Lately, the pandemic has stalled the strive for the survival of the lower and the deprived class, and that's why there's a need to recapitulate their lives. People remain stranded without food and are forced to beg for food. It does not even leave them with one sufficient meal for the day.

Our organization has come up with a revolutionary movement in ramping up the food supply chain to the underprivileged and help them feed sufficient meals. I, Drishti Agrawal, along with other volunteers have decided to pinpoint this initiative of combating the hunger crisis by spreading awareness about the current situation of scarce resources in the world. Complying through channels, we have discussed inaugurating a fundraiser for the underprivileged. The amount of contribution should not be deciphered as sufficient or incompetent, but if we could unite our efforts then it will change the world for good.

The current food distribution is nowhere near the estimated sorts, and colossal organizations and help groups need to collaborate with public volunteers in attaining more interest. The disturbing element is more prevalent in urban cities where people migrate from cities in search of better jobs. I would urge people to come forward with efforts in gauging awareness by asking their friends, family members to come forward with minimal amounts, whatever they feel comfortable with.

You'll be contributing to a cause of rationing meals for the families while one time food costs Rs 40. The rationing will be integrated in three segments for a month:Family of 4, Family Comprising 4-10 members, and more than 10.

Necessary incentives for
Basic necessities for 1 family: Rs.2199/-
Basic necessities for 10 families: Rs.21990/-
Basic necessities for 35 families: Rs.76965/-


"Unity is strength.. when there is teamwork and collaboration, wonderful things can be achieved."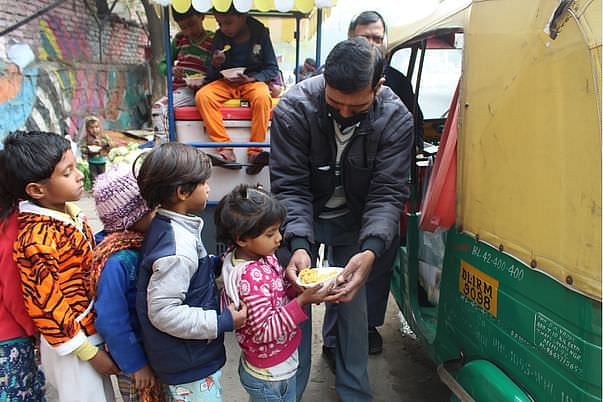 -

Ration for 1 family includes:
( Three types of Pulses, Rice, Atta, Eggs, Tea, Sanitary Pads, Soap, Shampoo, Cloth )