Magasool (meaning "yield" in Tamil) is a not-for-profit organization that works with 2000+ small farmers and farm workers in over 80 Tamil Nadu villages in improving their incomes and nutrition. With the support of generous individuals like you, Magasool completed 8 years of operations, and 7 years since incorporation, in March 2020.
Magasool is promoting crops and cropping practices that will reduce usage of water, chemical pesticides and fertilizers, and increase the use of cheaper bio-degradable alternatives in a manner that increases profitability and sustainability for farmers. We aim to make agriculture sustainable for our planet and for farmers.
We provide scientific cultivation, organic vermicomposting, soil testing, produce processing, and marketing services that help farmers reduce input costs, realize higher yields, and profits. The average farm household eats a very poor diet and children suffer from several micro-nutrient and major nutrient deficiencies. To help fulfill children's and other family members' dietary needs, we run a completely free kitchen garden programme to supply agricultural households with vegetables. We engage our employee base on education and policy initiatives, actively help rehabilitate them from alcohol abuse, and domestic violence. We recruit young farm help and farmers to train them on technology and business and make them self reliant. Finally, we aim to make Indian agriculture a part of India's growth story, and include the 75% of rural Indians in generating wealth.
The Covid19 lock down in March completely disrupted agricultural supply chains. Many small farmers had to bear the pain of seeing their perishables rot in their fields due to a lack of buyers. Those farmers who could find buyers saw their anticipated profits turn into unbearable losses within a few days as farm-gate prices crashed.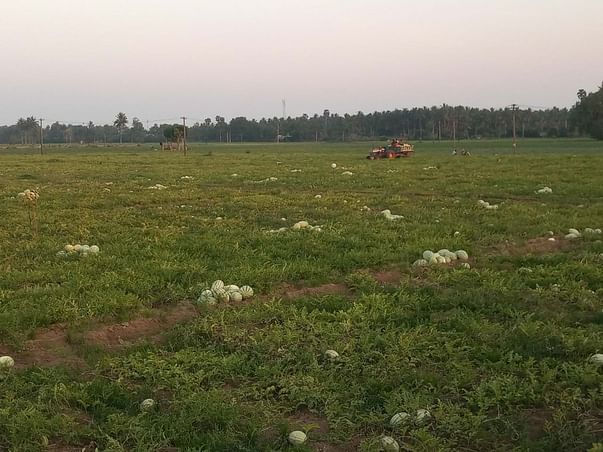 Watermelons left to rot
At the same time, the lock down left many migrant workers stranded in Chennai without access to work. The corporation of Chennai is provided them with dry rations in partnership with Citizens' groups and NGOs.
In order to make the migrant food nutritious and support farm-gate prices, a group of extremely proactive citizens helped Magasool farmers in the Kalpakkam region directly supply fresh produce to Corporation Canteens and migrant-worker clusters.
20 Magasool-partner farmers supplied more than 2200 kilograms of fresh vegetables and 20 tonnes of watermelons to more than 1000 migrants and several Amma Canteens. This small success motivated Magasool to make farmer-consumer direct connections a major goal of the work for 2020.
Magasool generates local employment, develops technologies suited to local weather and soil conditions, and improves yields for farmers across 80 villages in Tamil Nadu. A large part of our organisation is self sustained through our enterprise and the services we provide. To continue to support our farmer training and capital needs, supporting our welfare schemes on nutrition, and providing intensive support to a large farmer base, we want to raise INR 16 lakhs by November 30th 2020. Every Rs.1 that you contribute is used to implement technology that generates Rs.4 in wealth through agriculture for the farmers! Magasool's cropping services act as multipliers and help generate stable incomes for farmers and farm workers. Help us make agriculture a viable source of livelihood for their families in a sustainable manner.
* Your support of Rs 20,000 will help us setup a voice, text and app based localized (panchayat level) agriculture and market information system for 200 farmers
* Your support of Rs 5000 will help us get improved health insurance (a must during these Covid19 times) coverage for our field staff and their families

*Your contribution of Rs 1,500 will help a farmer in Vilathikulam defend her maize farm against the fall army worm and save Rs 20,000 of income. She gets only one chance at agriculture a year when it rains.

*Your Rs. 10,000 will help take water-saving and yield-improving paddy transplantation technology to 5 farmers improving profits by Rs 5,000 per acre per farmer per season for 3 seasons.

*Your support of Rs 15,000 will help reach 150 households with the kitchen garden program for improved nutrition.

Details of the proposed programs (http://magasool.org/) are below -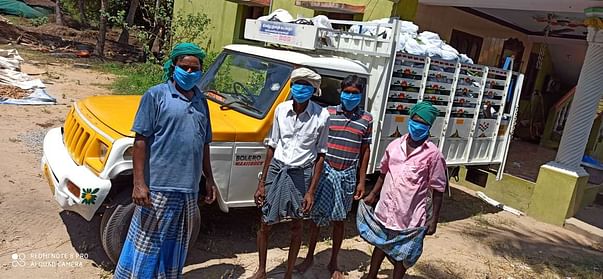 1. A localized, remote extension and market access system for farmers and farm workers of Chengalpattu District-
The Government and several private players now provide remote extension services through voice or smart phones. Unfortunately these services are often too generic and not tailored to the circumstances of a particular farmer. We request funds to build on the best of existing extension systems and create a service that is highly personalized. The service will be voice, text and app based built in partnership with https://gramvaani.org/. Content will be curated from existing services, Government and private information portals and village resident experiences.
We will also use the Gram Vaani setup to enable a digital community-supported-agriculture platform for farmers, food processors and end consumers.

We request Rs 3 lacs to provide extension services to 3000 farmers and farm workers and end consumer linkages for 500 farmers.
2. Integrated pest management for farmers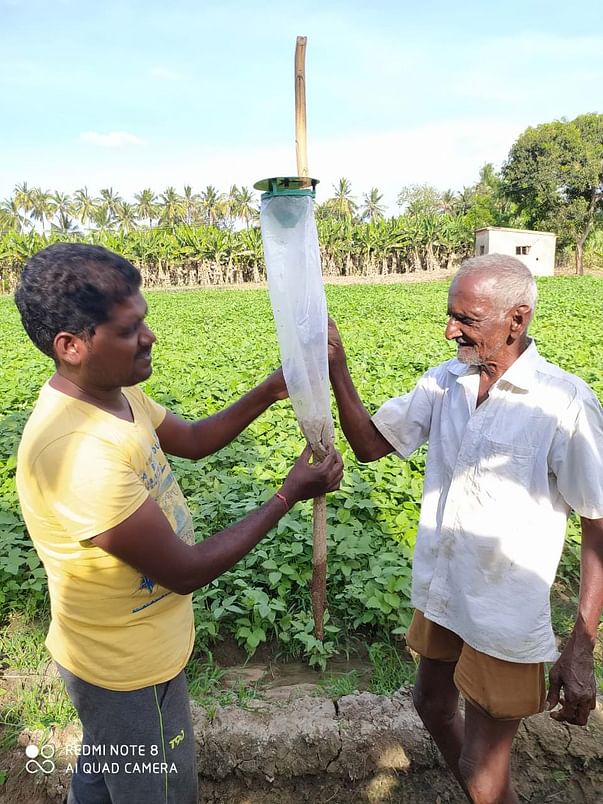 Magasool supported more than 350 farmers cultivating maize and pulses in Tuticorin, Tirunelveli and Trichy Districts to implement integrated pest management in 2019. The pesticide usage reduced by more than half and farmers saved Rs 3000 per acre on chemical application.
We wish to extend this program to cotton farmers in 10 villages of Vilathikuam Block, Tuticorin District.
We request INR 2 lacs for direct support (training, material support - neem cakes, inoculants ,pheromone traps and implementation) to 400 farmers and training for 200 farmers. The farmers have agreed to contribute an equal amount.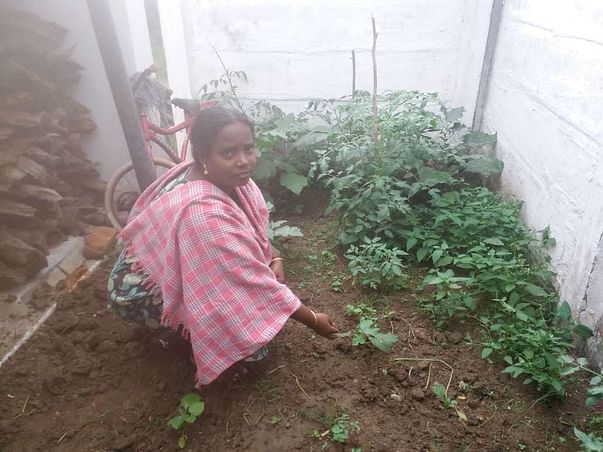 3. Organic Kitchen garden
Marginal farmers with little or no landholding often cut down on vegetables when they face economic hardships. Vegetables often show huge seasonal variations in price, leaving farmers and labourers with no choice but to forgo including them in their diets. Children and women are especially mal-nourished, and pregnant and lactating mothers receive inadequate nutrition. 39% of India's children under 5 years of age are stunted and a large fraction of pregnant and lactating women are anemic. Magasool solves this problem by distributing vegetable seeds, manure and providing assistance in setting up kitchen gardens around homes. We have seen that gardens increase vegetable access for poor farmers and labourers significantly. We will distribute seeds for at least 10 to 12 types of vegetables, and help at least 1000 poor rural households in Tamil Nadu between October 2020 and January 2021 to prepare vegetable gardens to meet their nutrient needs.
We request 1lac for procuring seeds.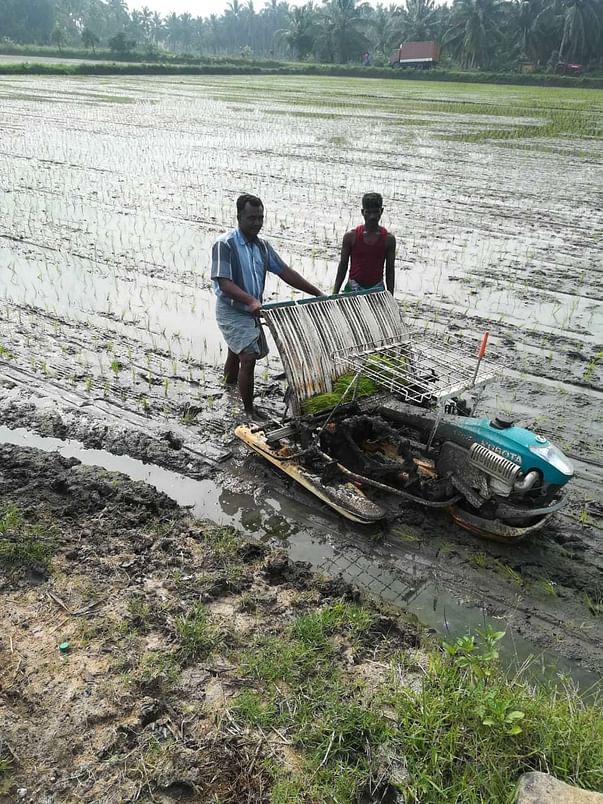 4. Modified System of Rice Intensification (MSRI) through mechanized transplanters
The main advantages of MSRI are –(i) The nursery is transplanted when the saplings are young, anywhere between 12 to 18 days decreasing the disturbance to roots as well as allowing time for higher tiller growth. This leads to robust foliage growth, (ii) Increased distance between plants in SRI allows for better access to sunlight and more space for root growth.
MSRI fields also require 25% less water in the initial 10 days post transplanting.
Between May 2012 and July 2020, the program has reached more than 700 farmers in Trichy, Tiruvallur, Cuddalore, Chengalpattu, Kanchipuram, Kanyakumari, Theni and Thanjavur districts. Most farmers have reported yield increase of 10 to 20 % resulting in an increased income of anywhere between Rs 2500 to Rs 5000 per acre (translating to more than 30% increase in profits).
We request a total of INR 7 lakhs for 3 new transplanters which will let us continue providing services to beneficiaries in an uninterrupted manner.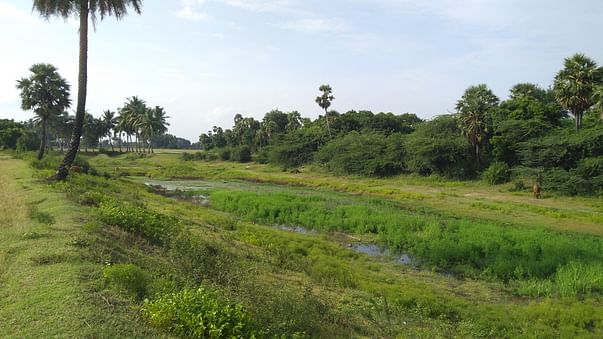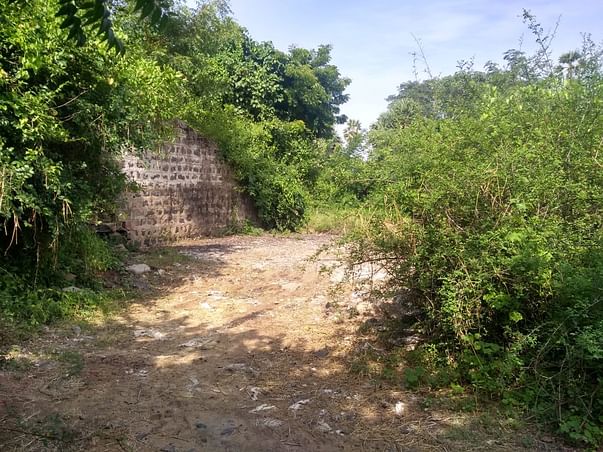 5. Water Bodies restoration in Kalpakkam -
Many rainwater storage structures in villages around Kalpakkam are in a state of disrepair. Rain water that can help recharge groundwater now flows into the sea unchecked through B Canal. The groundwater in several villages has
become saline due to saltwater incursion from the sea, over exploitation of groundwater and lack of freshwater recharge.
In the last year 5 Gram Sabhas have resolved to work with local government institutions to rejuvenate surface water systems. The communities have decided to contribute money and labour towards these efforts. We request 2 lacs to support any shortfall in the efforts of the village communities.
6.
Better health and benefits cover for Magasool field staff and their families
- Magasool field staff have continued to work with their farm communities amidst the Covid19 pandemic. Tamil Nadu is one of the worst affected states in India and the pandemic has not spared rural communities.
We request 1 lac to provide improved health insurance for the field team.
Join the Magasool movement!
Indian passport holders who want to contribute in foreign currency, please contact us at emailmagasool@gmail.com
We will share the necessary details.