Art of Helping Foundation is feeding 100's of hungry souls every week and we are constantly increasing the numbers as we get more and more help and resources to do so.

Everyone deserves good and healthy food every day, but unfortunately not all of them get it on a daily basis. Our team has identified areas in which people are living in bad conditions and are not earning enough to feed themselves and their children that's why we have taken up this responsibility of feeding them and their children on daily basis.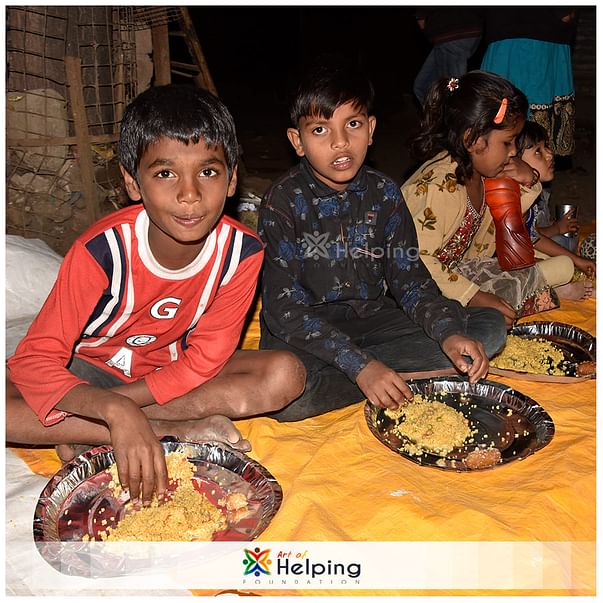 We are currently doing this on weekly basis because of lack of resources and funds, but we are working on making this a daily activity and we require your help to do so.
Art of Helping Foundation is registered under section 8 (section 25) of the companies act. We are a not for profit organisation with a clear and powerful objective of removing poverty from its roots and empowering the underprivileged by providing support in all essential areas, so they become self sufficient.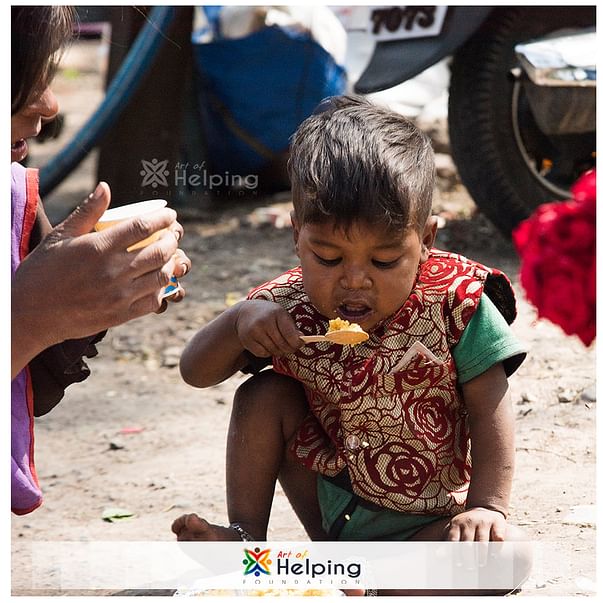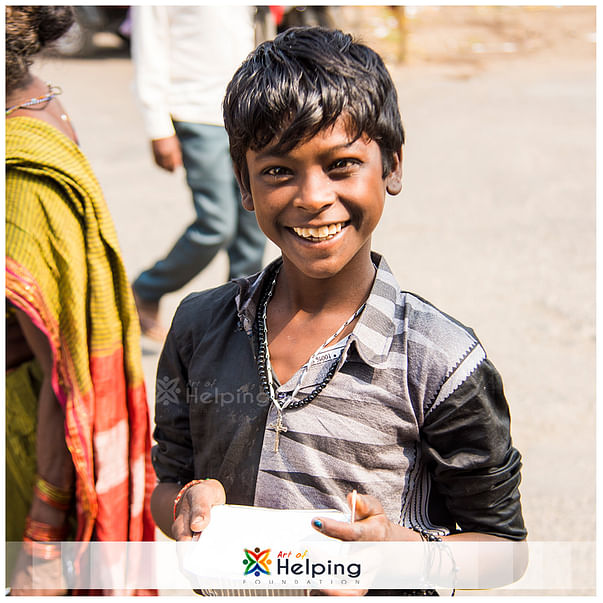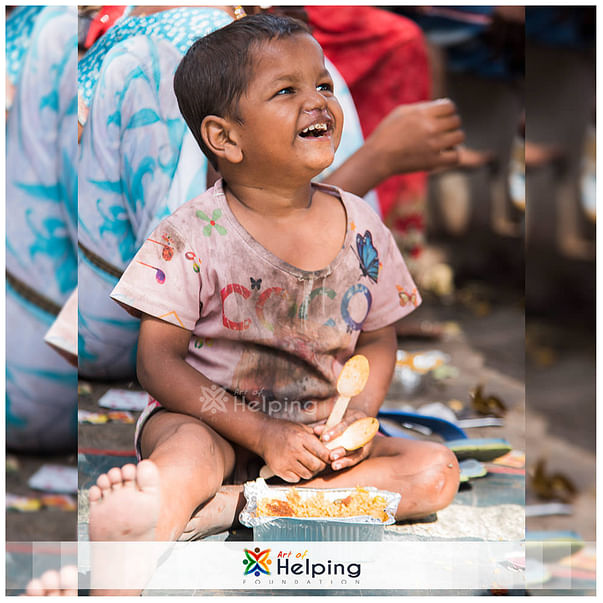 Please support and donate to help us start this daily Langar so no one has to sleep hungry.
With this budget we will be able to feed 500+ people daily for an entire year that means we will feed more than 1,82,500 people with a very efficient per meal cost of INR. 12 only. And we are sure this cost will reduce 10-15% next year.

Below is the estimated costing of the entire project to run efficiently for the first year:
Rent: INR. 240,000 /Year
Kitchen Setup: INR. 100,000 (one time)
Remote Langar Vehicle: INR. 500,000 (one time)
Staff: INR. 300,000 / Year
Operational cost: INR. 160,000 / Year
Groceries & raw materials: INR. 22,00,000 / Year

Our Langar project is designed in such a way that it will serve more than 14 areas of the city in every week so the food can reach to all the needy people. Art of helping foundation is based in Pune - Maharashtra city and once we successfully complete and make this Langar self sufficient we have plans to start feeding other nearby cities as well.

We are already serving 100s of hungry people every week, but with this project we will be able to serve the needful on a daily basis. We are targeting to start our Daily Langar from 1st June 2020 (we are ready to serve early if the required funds are collected before the date), looking forward to get your support.
Please contribute and share this campaign with your friends and family so they all can become a part of this initiative to eliminate Hunger from our city.