'We cannot help everyone but everyone can help someone'
हम हर किसी की मदद नहीं कर सकते लेकिन हर कोई किसी की मदद कर सकता है.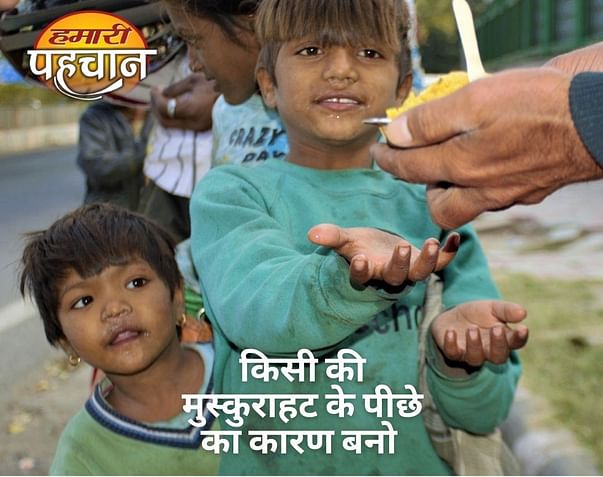 The major cause of hunger is inequality due to social status and lack of access to facilities. India is one of the highest-ranking countries in the world for the most number of people suffering from hunger.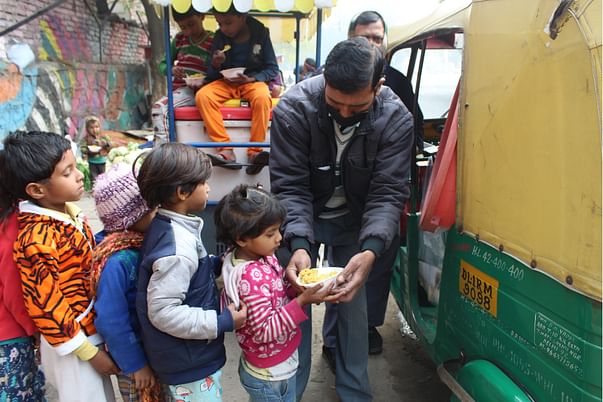 Today, 690 million people around the world go to bed on an empty stomach. Often, one meal at the right time is enough to make a difference between life and death.
I, Rewant Raj, working with HUMARI PEHCHAAN NGO, as a volunteer and have seen many such conditions where we have closely seen the real NEED of the people of our society. My goal is only to provide a smiling sleep to every home.
I many times have witnessed slums in my city, where I've witnessed some problems in which education and HUNGER.
Basic necessity of a family includes, 2 types of pulses (atleast), rice, flour, shampoo, clothes, detergent powder and sanitary pads (if required).
On an average, a minimal of Rs. 2000 each family is required to serve a family.
So,
Basic necessities of 1 family : Rs.2000
Basic necessities of 4 families: Rs.8000
Basic necessities of 25 families: Rs.50000

No amount is big or small, a small contribution can provide one time meal to someone.
DEFINITELY, WE ALL ARE NOT FAMILIES, BUT WE ALL DO HAVE FAMILIES.

Ration for 1 family includes:
( Three types of Pulses, Rice, Atta, Eggs, Tea, Sanitary Pads, Soap, Shampoo, Cloth, and Utensils washing powder)

No amount is big or small, it's the contribution that matters! You can donate for a one time meal i.e. Rs.50/-
If you have any queries then reach out to me: shruti.hamaripahchan@gmail.com
You can check out the social media channels of Hamari Pahchan NGO: