Current situation:

With India reporting a record-breaking surge in Covid-19 cases in the second wave, the states have imposed lockdowns and curfews to contain the spread of the infection. Similar to the first wave of the pandemic in India, it has led to massive unemployment (primarily in the informal sector) and mass migration in the country.

96% of households surveyed in the rural community were not able to build resilience for sustenance beyond 4 months during the first phase of lockdown, last year. 40% of the households were not able to sustain themselves even for a month without external support.

Losing their primary source of income, the migrant workers are stripped of their livelihood, massively impacting their financial stability. Being unable to even cover their daily expenses, their inability to take care of themselves during times of illness is a serious cause of worry.

What we are trying to do:


Through Project Nirog, we will cover rural households with comprehensive health insurance including an earning assistance assurance. The insured will receive health insurance coverage for the entire family and a fixed benefit amount in case of hospitalization, so that their earnings and household requirements remain unaffected, even if they fall sick.

This will be live for daily wage earners such as MGNREGA workers and disabled and widow pensioners in the Jawaja area of Ajmer. We aim to insure 5000 households, covering 2 main working-age adults per household, thus impacting 10,000 individuals under the project.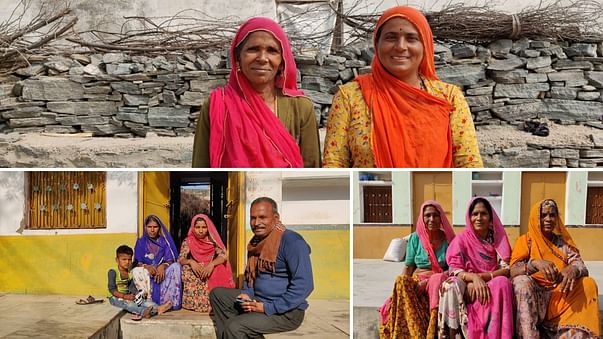 What benefits will they receive:
Health insurance cover up to Rs. 5 Lakh for the entire family
Daily cash benefits for hospitalization up to 30 days in a year
Available for 2 main working-age adults per household
Daily cash benefit of Rs. 1000 in normal ward and Rs. 2000 in ICU

Accidental death insurance of INR 1 Lakh for 2 primary earning members
How can you help:
-Donation of Rs. 300 will cover 1 main working-age adult for an entire year
-Donation of Rs. 600 will cover 2 main working-age adults and their family for an entire year

Who we are:
Pink Capital enables low-income households for a better tomorrow by helping them plan today. We educate them about financial planning, nudge them to become investors into their safer future, and provide access to affordable goal-based products that help these households achieve their life goals and protect them against uncertainties in life.
PO Box Trust is an NGO that was registered in 2016 & extends support to the causes of child education and arts. Besides contributing financially to existing projects across cities it provides strategic inputs to conceptualize new initiatives, & facilitate partnerships.