'We cannot help everyone but everyone can help someone'
हम हर किसी की मदद नहीं कर सकते लेकिन हर कोई किसी की मदद कर सकता है.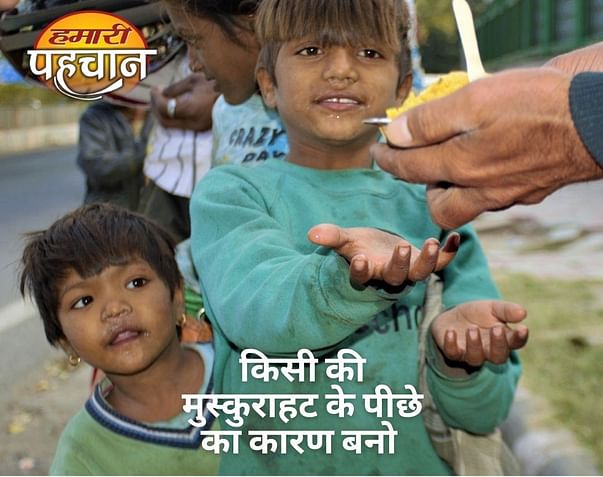 Pasta or pizza???
Burger or fries???
Without a thought we click n order whatever we feel like Am I not right??
But today I just want to make you all aware about millions of people who do not have a meal to consume throughout the day..
Can we all just tap once and help them to have meals properly and skip one of ours order to our favorite dish?
A small contribution from you all will make a big difference in the lives of many people so let's all contribute a bit from our pockets to fill in the empty stomachs of my our nation..
Today, 690 million people around the world go to bed on an empty stomach. Often, one meal at the right time is enough to make a difference between life and death.
I, Muskaan Bhasin have been working with Hamari Pahchan NGO as a Volunteer and have witnessed various problems that society has been going through. My goal is to let everyone have a meal before they sleep.
Recently, 2 major problems witnessed were gender discrimination and another one was HUNGER. So, I have decided to help them with the monthly distribution of Ration.
Basic necessities for 1 family: Rs.2199/-
Basic necessities for 10 families: Rs.21990/-
Basic necessities for 35 families: Rs.76965/-
Ration for 1 family includes:
( Three types of Pulses, Rice, Atta, Eggs, Tea, Sanitary Pads, Soap, Shampoo, Cloth, and Utensils washing powder)
No amount is big or small, it's the contribution that matters! You can donate for a one time meal too i.e. Rs.50/- or anything you feel like!!