She mostly just cries nowadays; she can't really talk much anymore. When she does talk, I can hear the pain and guilt in her voice.
"I don't want the children to grow up without a mother. I feel like I'm abandoning all of you..."


My wife is slowly dying in front of my eyes, and I can't do anything about it.
– Abdul, Parveen's husband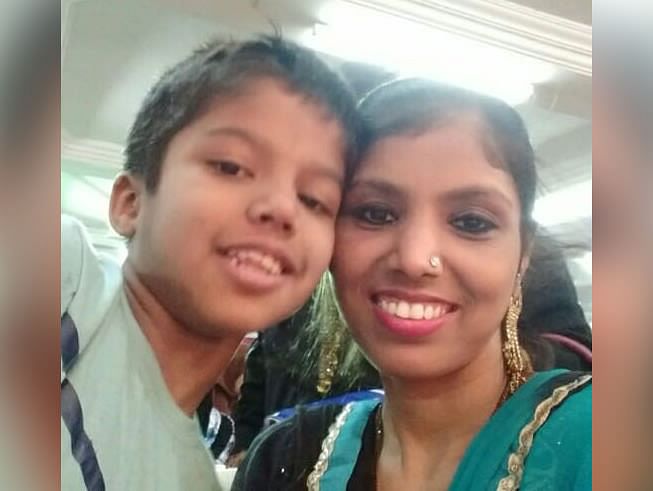 For more than a decade, everyone in the neighborhood knew Parveen as a devoted mother and a loving wife, a kind and responsible young woman. They didn't know kind of battle she was fighting. In 2011, Parveen was diagnosed with Tuberculosis, and it has been slowly but surely draining the life from her ever since. Despite Ahmed's best efforts, and despite being declared "TB-free" during a 1-year period two years ago, Parveen's lungs are nearly 90% destroyed now. She needs an urgent double lung-transplant.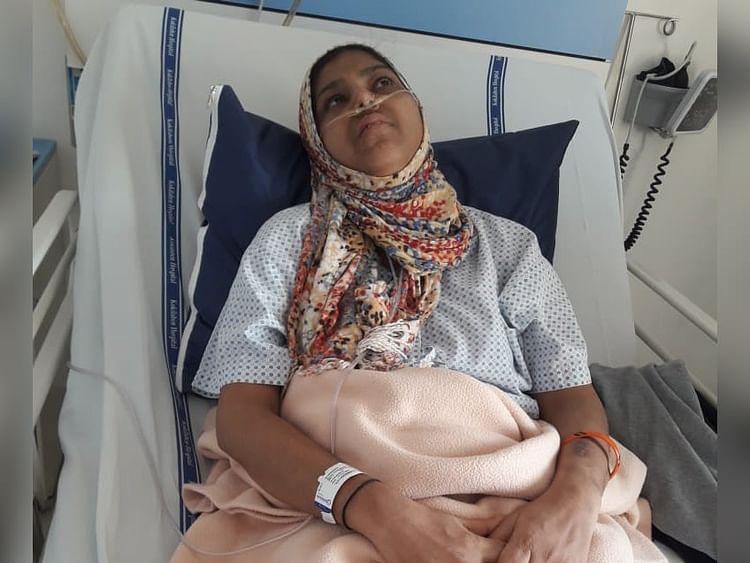 Her husband is trying to stay strong as 4 helpless lives depend on him
"Before, it was just endless medicines. Now... I can barely even move anymore without gasping and collapsing. My husband does everything. He takes care of his aged mother, two children, and a crippled wife, but he never complains. He sits with me and feeds me, he helps me use the bathroom. Even during the few hours that he lies down, he strokes my head and tells me everything will be okay..." – Parveen, crying and gasping through her words
Oxygen cylinders are the only thing keeping her alive now
Parveen needs her oxygen mask 24x7, wherever she goes. Whether it's to the bathroom or the front window to look outside, she has to drag a heavy steel oxygen cylinder everywhere. It's the only thing keeping her alive at this point, as her disease has destroyed her lungs almost completely. Without an urgent lung transplant... she won't make it. She just has a few weeks left.

"I can feel my lungs struggling. Each breath I take is incredibly painful.

It makes me feel like a fish out of water.

"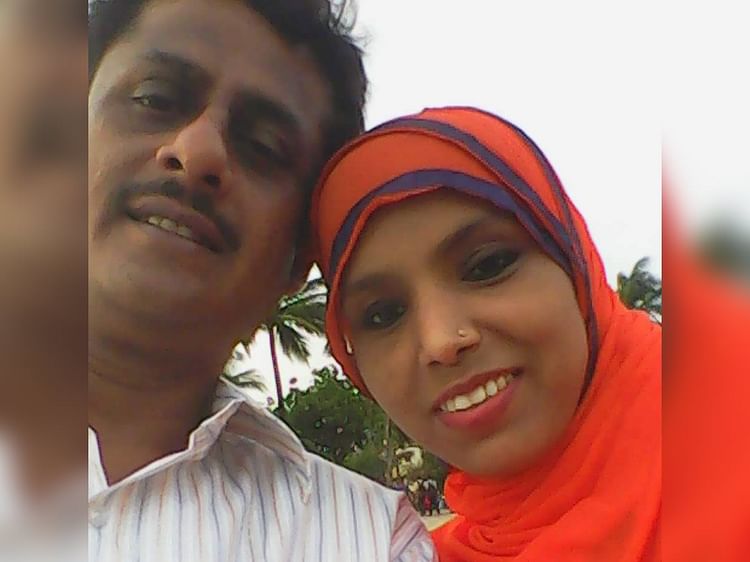 Abdul is trying his best, but he can't save his wife by himself
"Even before things got this bad, I used to work 18 hours a day to support my family and their needs. I was a delivery boy for multiple online companies during the day, and at night I was a security guard. It was enough for my wife and my mothers' medical expenses, and my children's school fees. But for two months, I've not been able to leave my wife's side. I've had to pull my kids out of school, and borrow money from family. I've started eating just once a day. The surgery costs 30 lakhs! I stay strong in front of my wife, but I don't think I can do this by myself..." – Abdul
Your generous donations are the only thing that can save Parveen's life, and keep this family from collapsing in on itself. Click here to contribute.