A five-year-old child from West Bengal's Manikchak that has been diagnosed with an unusual disease which causes fluid build-up in cavities deep within the brain and is in need of financial aid for treatment.


Pihu suffers from a condition called hydrocephalus which is characterised by head enlargement. Pihu's mother, 28-year-old Falguni Mandal says The National Institute of Mental Health and Neuro-Sciences (NIMHANS) in Bangalore has raised hope for a normal childhood for Pihu with a possible treatment.

During the COVID-19 imposed lockdown, Falguni and her husband who are labourers by profession were out of work due to which they were unable to earn their daily wages. They were forced to secure a loan from a bank to sought advice from experts at NIMHANS.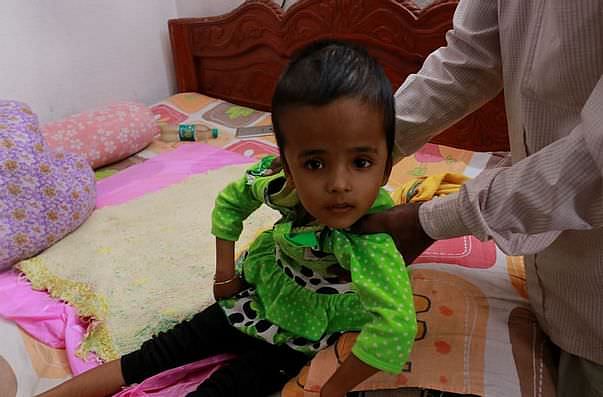 Pihu is dependent on her family for everything, from being fed to being taken to the washroom. She can barely utter words to make her loved ones understand what she needs.

Falguni's heart aches to see other children leading a normal childhood. She sees them play around, talk, and eat. However, she is helpless and out of funds to get her only child treated from a good hospital. The family is able to earn between Rs 6000 and Rs 8000 in a month, which is barely enough to make ends meet, let alone affording the ailing child's treatment.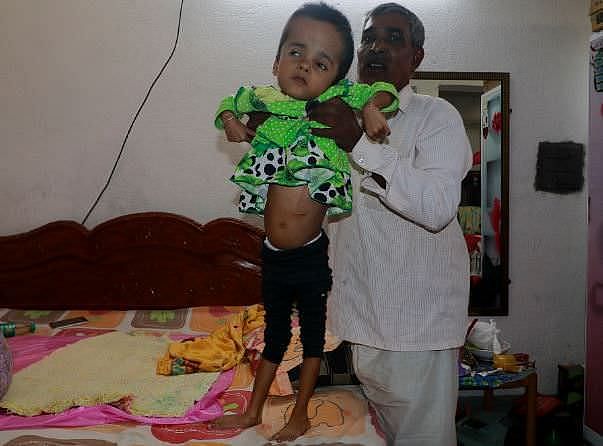 Pihu's grandfather, 61-year-old Arjun Mandal says the loan they had secured to take Pihu to NIMHANS at Bangalore is yet to be repaid. Whatever the family earns, it is either consumed to feed the family or pay the principal and interest amount of the loan. He is also a labourer by profession.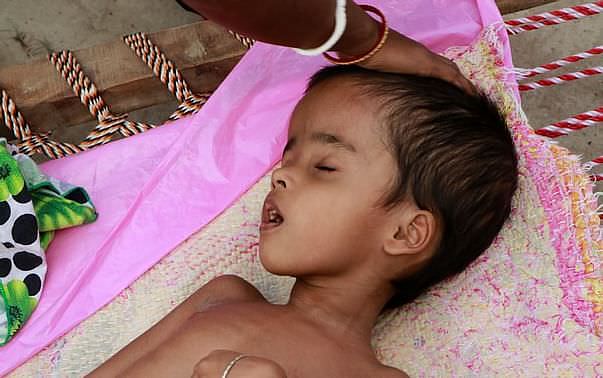 He added that they have already got Pihu operated twice, which hardly reduced the size of her head. The medical institute has scheduled more visits to curb the disease, but the family is in no condition to meet her needs.
This family's hope to save their only child after 5 long years of suffering - is in your hands. Click here to donate.