It was the scariest moment of my life. He had come and woken me up in the middle of the night, saying he felt ill. Thinking his stomach must've gotten upset from some street-food, I took him to the bathroom, and he started vomiting. But then he said his eye was starting to hurt. I told him it'll be okay and started stroking his back, but... but then...
After a particularly violent retch, my 5-year-old's eye popped out of his head!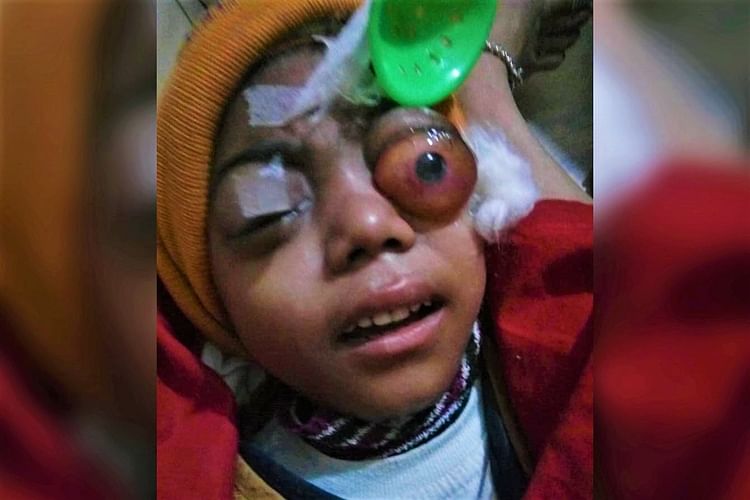 "His whole eye had come out of the socket!"

It sounds like a scene out of some horror-movie. But for Sunita and Mukesh, as they ran all the way to a small local hospital carrying their screaming son in their arms that night, it had been all too real. The doctor there gave little Om some meds to ease the pain, but didn't have the equipment to handle such a problem. When they took him to a bigger hospital first thing in the morning, they ran some scans and gave the already-terrified parents even more bad news.
"

They said the problem was worse than it seemed!

That he needed to see specialists in Delhi! We gathered as much money as we could and we took him there immediately."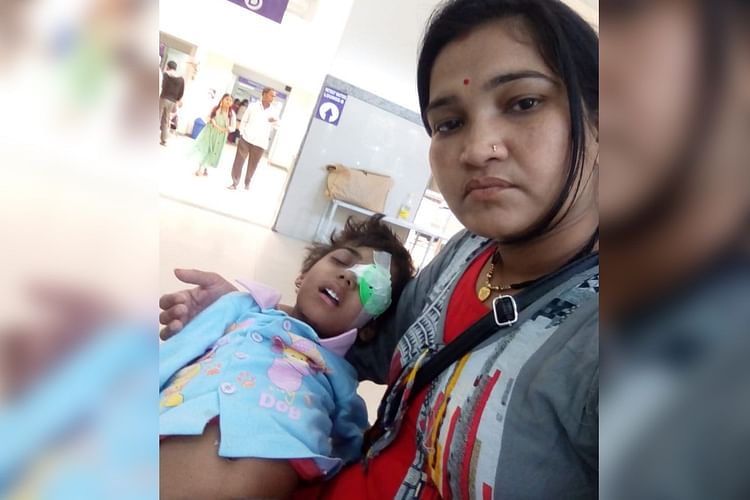 They came back home on New Year's Day with a broken heart and an empty wallet
"They ran all kinds of scans and tests there too. They said that he had some tumor growing behind his eye, that it had been growing for a while. That night when he vomited, the pressure inside his head became so much that it pushed his eye out! If he hadn't gotten that stomach bug that day, it could've been too late by the time we discovered the tumor! But what's the point of discovering it if we can't do anything about it?" — Sunita
Once he was diagnosed, they were told he needed urgent surgery. But it would cost 15 lakhs! Having spent most of their money on just the tests and scans, the parents had no choice but to take their son back home.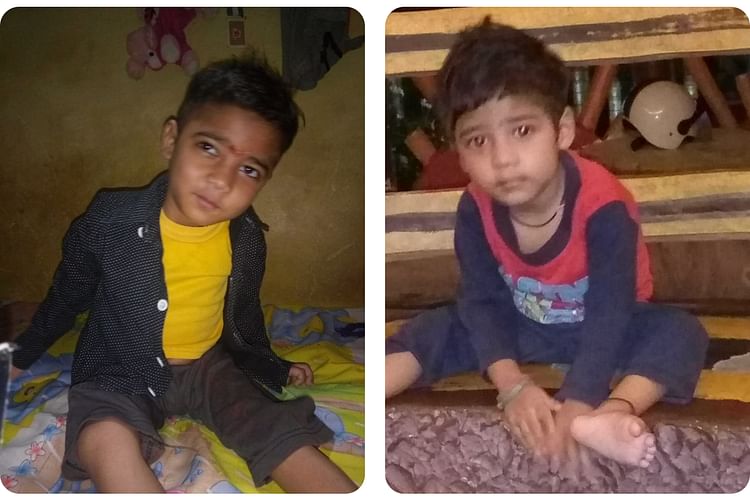 His parents can't afford his surgery, but Om can't afford to wait
Back home in their village in Bhopal, Mukesh and Sunita have spent the last few months running from pillar to post, trying to find an affordable cure for their son's condition. But everywhere they went, the hospital was either not equipped with the appropriate facilities, or the price was too high. In a last-ditch effort, they borrowed money from friends and relatives and took him to Bangalore as well, and then once more to Delhi, but it was all in vain. While medication has been able to control little Om's pain, his condition is worsening by the day. His parents are still unable to afford his surgery, but Om can't afford to wait any longer.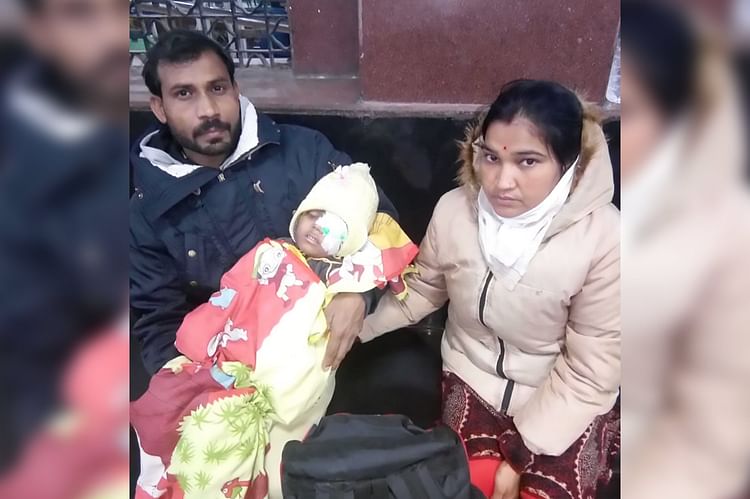 Mukesh is a daily-wager and Sunita is a homemaker
"He needs a 15 lakh surgery immediately, only then he can survive this. But I'm a daily wager, and Sunita is a homemaker! Apart from Om, I also have two other children. All the money I make — just around Rs. 6000 a month — goes towards taking care of them and my aged parents.

I've never even dreamed of one day having that much money, at any point in my life. But now, without it, my 5-year-old son will die! Please, I need your help!

" — Mukesh
Little Om is running out of time. The tumor has already put him through months of pain, and it's damaging his brain too. Only you can help him get the surgery he needs now.