"I rented a small place to set up my shop, and expand my business a little more. An investment, with a small business is risky, but I tried to stay positive. A week before the lockdown, I finally set up the shop…and it has been shut ever since! Whatever little savings we had, are all empty now. There's no money to get new materials. Everything's being spent on the rent, for a shop I've not set foot in, in months. No source of income, but expenses too many. We are relying on food relief packages! These are tough times!" – Kavita, owner of a handmade jewelry business.
Like Kavita, the livelihoods of many more small-business owners have been badly affected by the pandemic. Many years of dedicated toiling have now come undone!
The shops stand empty, there's nothing left to sell. They're afraid they'll have to shut down their businesses.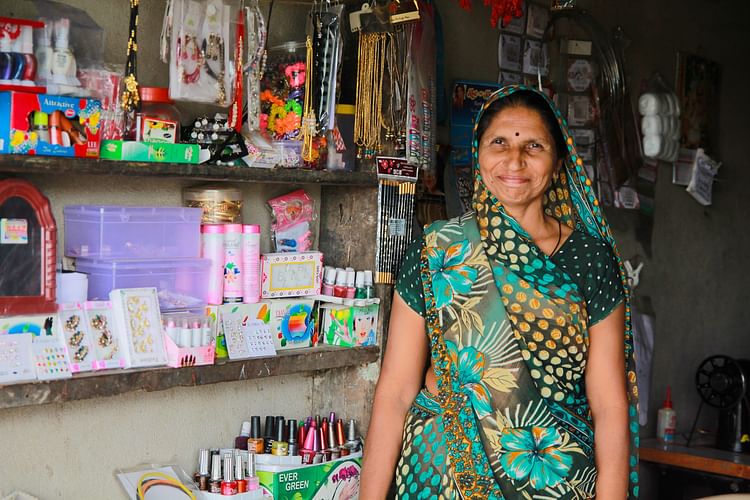 Before the pandemic, when the business was better
It has been close to three months since the pandemic struck. While corporates and big businesses have managed to get work started with employees working remotely,
the retailers, and owners of small businesses have been struggling to even survive.Small business owners and retailers are the heart and soul of rural India
, creating employment and sustenance at a small, but essential scale. Right now, t
hey are neck-deep in debts. The groceries are scarce, and they are barely surviving.
While they toiled hard all along, to give their children education, they're now having to withdraw them from schools for the coming year.
When even two square meals a day is a luxury, education is hard to think of.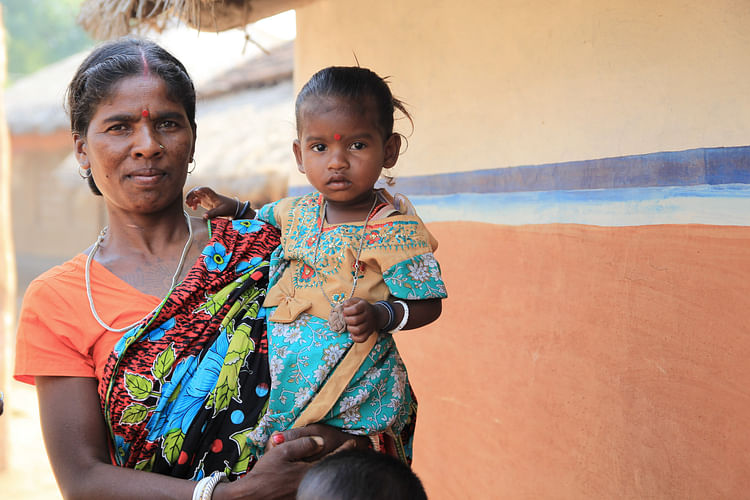 Not knowing what tomorrow holds for them, they're helpless
The Solution:
"We are receiving food and grains as relief packages, and we are grateful for that. But we need help to get back on our feet. A small grant would help us bridge the piling expenses, and get our now stagnant businesses kick-started. Without that, we'll be left this way - helplessly dependent for every day's meal! All we need is a little push!" – Owner of a Textile block-printing business.
For the last 10 years, with your support, Milaap has been helping thousands of small businesses (particularly those led by women) in the remotest pockets of India.
Together, we have impacted 6 Lakh lives in rural India over the last decade.
This means that we have an existing channel for help to flow to those who need it most!
Out of this,
we have shortlisted 1000 families
whose source of income has been severely affected due to the pandemic outbreak.
The idea is to help each small business owner with a small grant of Rs. 5000 to help them with immediate expenses and solutions.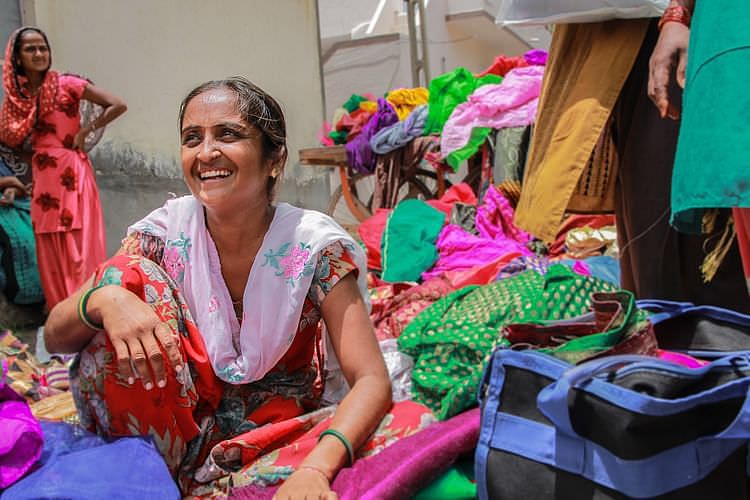 The idea is to bring their long-gone smile, back on their face!
Why businesses:
"You helped me set up my stationery shop. It was doing really good. There were buyers, and the business helped me stand on my own two feet. I am proud to say I was in a position to take care of my family, all by myself. Things changed after the lockdown. All I want is a little help to become independent, again!" Jyoti Mishra, owner of a small stationery shop.
Small businesses play an important role in creating livelihoods in smaller parts of the country.
Businesses led by rural women, in particular, also shape communities and societies by addressing social issues and solving problems of dependence and sustenance.A small grant could be more than just a temporary solution for these businesses. It can actually help them get back on their feet and translate to a stable source of livelihood for even multiple families relying on the same business.
They need your support to restart their business
Here are some of the beneficiaries we have shortlisted so far, that are supported by our partner and majorly run by women:


Apani Sahkari (Jaipur, Rajasthan)
Donate now!
Bagru Painting- Bagru printing is one of the traditional techniques of printing with natural colour followed by the chippas of a remote place of Rajasthan. Learn more.
Aara tari work/Aari embroidery - Aari work is a type of embroidery which is done on a stretched fabric and stitching the design with a long needle which has a hook in the end.
Gram Utthan and Mahashakti (Bhubaneswar, Odisha) Donate now!
Integrated fish farming- Gram Utthan with the help of sponsor institutions took up the district of Kendrapara in Odisha to implement the Integrated Fish Farming method. Learn more.
Dhokra art- Dhokra art is essentially stunning metal figurines fashioned from bronze and copper based alloys using a 'lost wax casting. Learn more.
Prayas for Development (Gandhinagar, Gujarat) Donate now!

Bandhani Saree making- Bandhani is a tye-die textile with patterns formed by tiny bindings that are done by manual labor work. Learn more.
Volunteer for Village Development (Ukhrul, Manipur) Donate now!
Handloom work- Ima Keithel (market) in parts of Manipur are all-women run markets and one of the largest in Asia. Learn more.
Mahila Abhivruddi Mattu Samrakshana Samsthe (Belgaum, Karnataka) Donate now!

Fruit vendors- Breaking the social shackles, these women have built their own livelihood vending fruits and other food items. Learn more.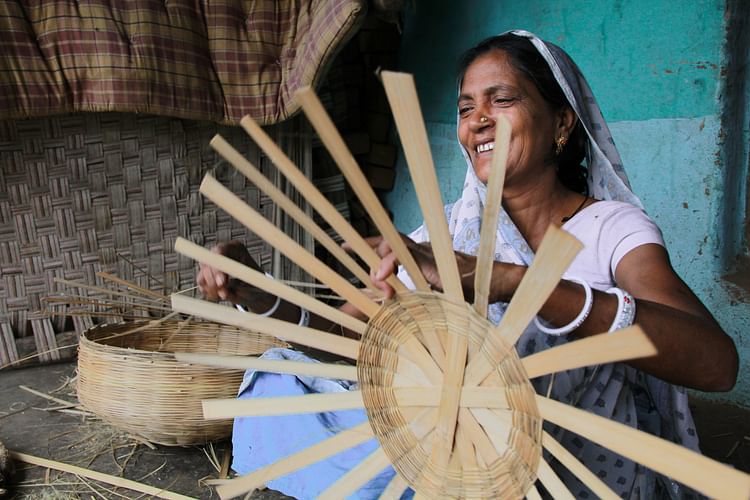 How you can help:
A community we have nurtured over the years is facing grave losses, their lives halted, and their livelihoods at stake. You can help them by making a contribution to Milaap's Rural Businesses Relief Fund. You can donate to individual fundraisers for the causes you want to support, or contribute a lump sum amount to this fundraising campaign. Milaap, as always, will ensure timely delivery of the funds to the ones in dire need of it.
With your help, they can get back on their feet!