30-yr-old Manbodh needs help with treatment for his face tumour which he cannot afford amid financial constraints.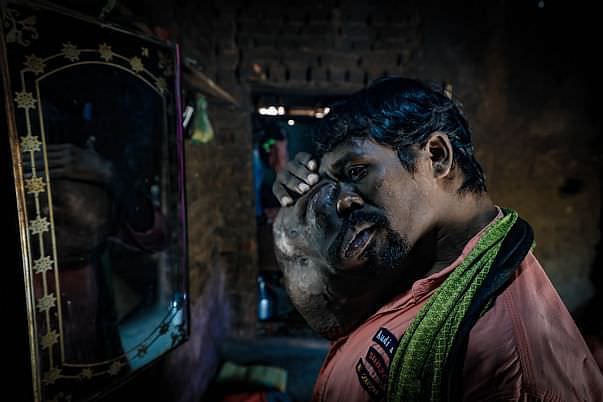 Manbodh is from the eastern Indian state of Odisha and has been burdened with a face tumour for the past 17 years. He has been awaiting treatment for his suffering over the past few years amid financial constraints within his family.

Manbodh Bag was diagnosed with a rare disease called plexiform neurofibroma wherein non-cancerous tumours grow on nerves throughout the body. He underwent a debulking surgery for his tumour back in 2010, but the tumour grew back and was supposed to be amputated on November 12, 2018, again.

During the surgery, profuse bleeding was reported and subsequently, the operation had to be stalled for later. Reports suggest that the recurrence maybe due to missing of a very small tumour in the excision or transaction of the involved nerve during surgery producing an amputation tumour.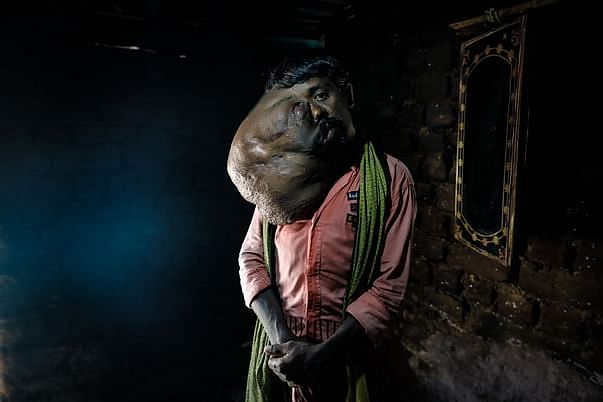 During the interview, Manbodh stated that the pain he suffers from is unbearable. The tumour hinders his daily routine and it is becoming increasingly difficult for him to eat, drink or even talk. He is completely blinded from one eye.

He stated that he is embarrassed to step out of his house since inconsiderate people still make fun of his appearance with the bulky mass drooping from the right side of his face.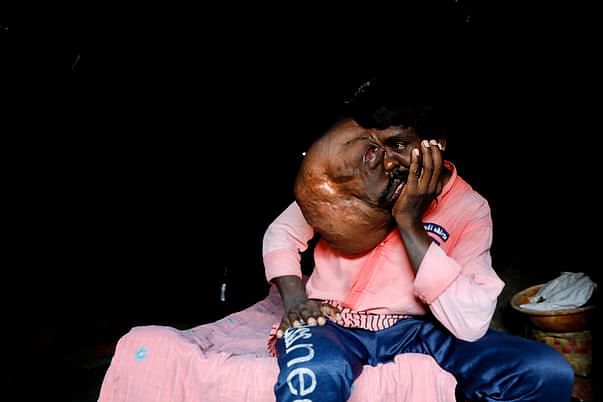 Manbodh underwent his initial treatment in Srirama Chandra Bhanja Medical College and Hospital, a government-run medical college in Cuttack which was rendered ineffective.

He added that his mother is the one who works and provides for him, which is seldom enough for them to fill their stomachs with. They cannot even think about receiving an effective treatment for his problem with the amount of income they barely survive on.


"I don't have any work. I don't get work because of my appearance and my situation narrows down the number of things I can do. I'm living an unemployed life. I'm looking for any sort of employment which will fetch me some money so that I can eat something and look after my mom. I want to get better. How will my mother support my surgery, she is not able to earn enough for herself, how can she help me? We can't even afford to eat, what can we do." - Manbodh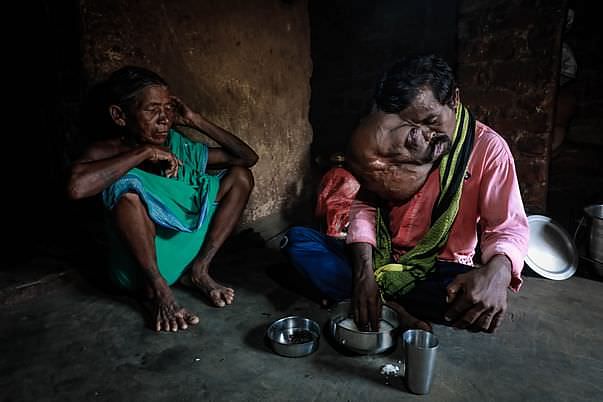 His mother said, "My heart cries to see my son in this condition. It was not there when he was born. It only happened when he grew up. I surely did some heinous sins in my previous birth causing my son suffering. Please help my son, I bow down and touch your feet. I am ever grateful to those who help save my son. If he dies, my life will have no meaning. There would be nothing left for me to live."

Your support is his only hope to recover, and have a chance to live a normal life.