Lakhs of artisans in Bengal, sculpting the Durga idols for generations, are without work and wages.

Artisans making Goddess Durga idols are hoping for a turnaround in the situation, so that they would sustain.
Due to coronavirus pandemic and economic slowdown, they have not been getting orders as before
.The idol makers usually belong to Katwa, Burdwan, Nabadwip, Krishnanagar, Palashi, Bolpur, Rampurhat, Dubrajpur, Birbhum, etc. They are usually from villages and the main source of their income is generated from the idol making business.
They live in their workplace for months and visit their family once or twice in a year
. In a single idol making unit, there are around 20-25 kaarigars(craftsmen) engaged in different activities. All these tasks are done by different persons who have expertise in the specific tasks.
Some of the activities are:
- Tying of hay using the jute rope as per the required human figures.
- Giving full body shape by pasting the figures using a mixture of clay and rice husk.
- Applying 3 layers of Clay (maati) as per the process.
- Giving shapes to the idols.
- Painting of the idols and decoration.
In a factory, there are approximately 25 workers and, on an average, there are 4-5 family members who are dependents on the money these workers earn. Some of them are engaged in the idol making business since decades. They have no proper education as well as no other job. Only a few of them have agricultural lands. The idol making is their family business and they are totally dependent on it for their livelihood.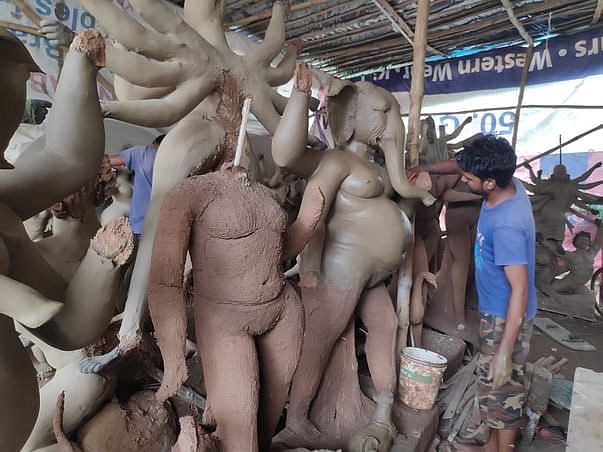 Until previous year, these idol makers worked in West Bengal and also visited other states such Madhya Pradesh, Jharkhand, Orrisa. But this year they are working only in West Bengal and those who are getting to work are earning only half of what they used to earn. The owners of the factory have to provide salary to the workers and also provide 4 meals a day to the workers. The owners are facing huge problems in providing the full salary as well as meals due to the severe impact of the pandemic.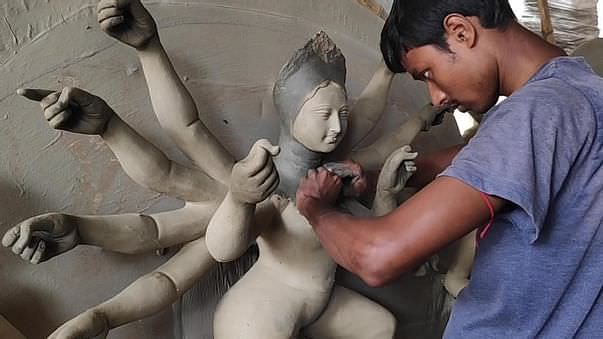 Shilpo bharati, a well-known name in making quality idols besides shaping them as per clients demand said ,"Till now I have just 35 confirmed bookings of idols of Goddess Durga though puja is just a month away from now". Recalling last year's sale he said ,"In 2019, I had sold out 145 idols of the Mother Goddess and other deities. Those used to huge idols ranging from 12 to 15 feet in height".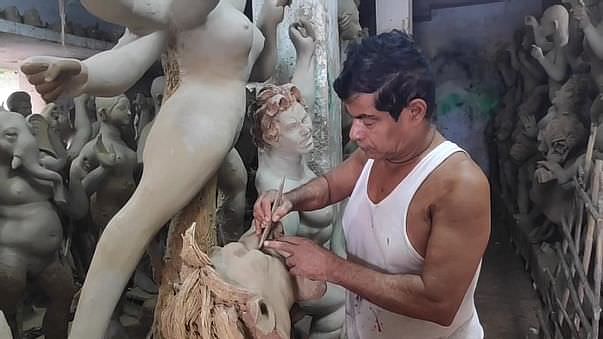 Unfortunately, this year, besides low booking, the height too has been reduced. Earlier there used to be demand from Bihar and Jharkhand too but this year no one from either state has come for booking till date.The workers are getting irregular wages and are struggling to sustain themselves and their families.
The funds raised will be utilised to provide financial support to 300 idol makers in Asansol, Kulti, Barakar, Chittaranjan and Durgapur to ensure that they can feed their families. Requesting you to donate for a noble cause.