The arrival of Dr Madhukar and Dr Sushma's van brings joy to hundreds of hungry people who eagerly wait outside the government hospital of Chikkaballapur every day. From beggars, destitute to poor families who have travelled miles to the city for treatment – one plate of healthy meal they provide is what calms their empty stomachs.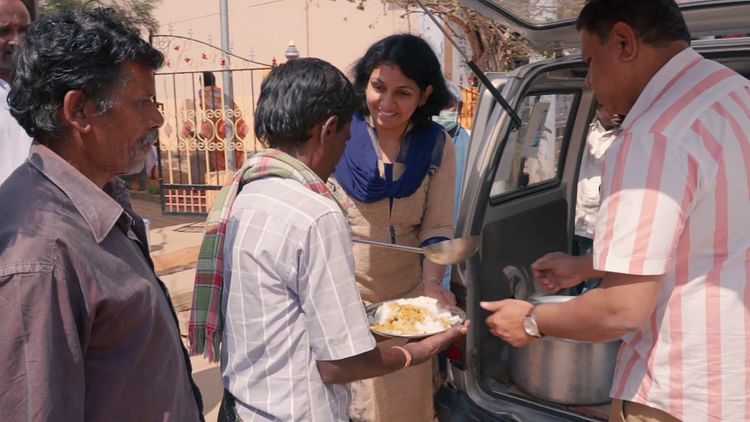 "Many throng the government hospital frequently for treatment. While the patients are admitted, the families who accompany them sleep on pavements and nearby bus stand. In bitter cold and sun, they stay there for more than a week in a stretch. Some don't have even a penny left and go without eating even for two days. For some, the cost of food provided in canteens and restaurants is too high that they can barely afford one meal a day. I have even seen a family of four depending upon a packet of biscuit to keep them from hunger.That's when we decided to feed them" - Dr Madhukar

From then, they have made it a routine to visit every afternoon outside the hospital premises in a van and give free food. Out of their own pocket money, they opened a kitchen to cook and serve either a plate of steaming rice with sambar or pulao to the hungry daily. What started as feeding 10 to 12 has now increased to 200 people with half of them depending upon this simple meal as their only means to keep them from starving.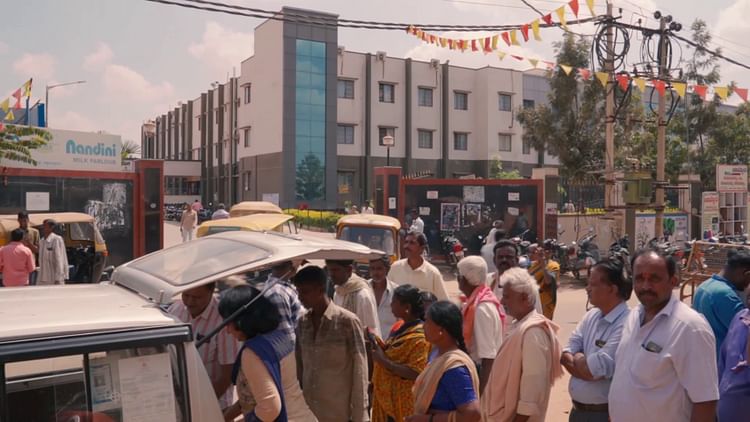 "The number of plates keep increasing each day. More people come to us for food and there are five to six other government hospitals nearby where similar conditions prevail. There were many who felt embarrassed to eat for free at first and that's when we started charging Rs.10 from them. This gesture has made them feel dignified. Now not just the families of patients, from street hawkers to construction workers everyone gets to have a meal for ten rupees. We want to feed them all…but one kitchen isn't enough. We want to build five to six more kitchens and feed more than 1000 people every day in future"- Dr Sushma

The doctor couple who has involved themselves in serving the needy for a decade is also running an old age home for abandoned parents. With around 25 inmates, it also acts as a nursing home providing free medical treatment and care. Dr Madhukar who is fondly called "maga" by them takes care of all their needs from providing food, clothing to medicines.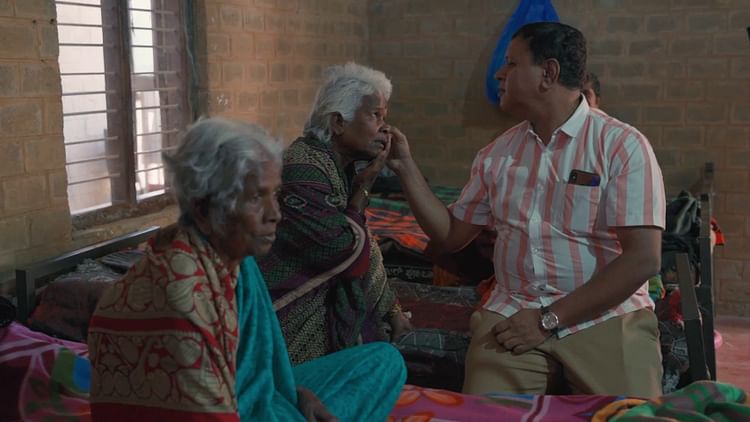 "I have never felt this sense of relief and gratitude in my life. I have never felt this happy even when I built my own house or bought a car. When I see that smile in their faces, when they hold my hand teary-eyed and say thank you…it's overwhelming. It drives me and my wife to feed and help more. We want to fight starvation and keep hunger at bay. We need your help and your generous contribution can help someone go to sleep without an empty stomach" - Dr Madhukar
Help this kind couple set up kitchens and provide food to thousands of poor people around the Chikkaballapur area. Your little contribution can bring a bigger change and smile in someone's life. Please donate selflessly to this cause.