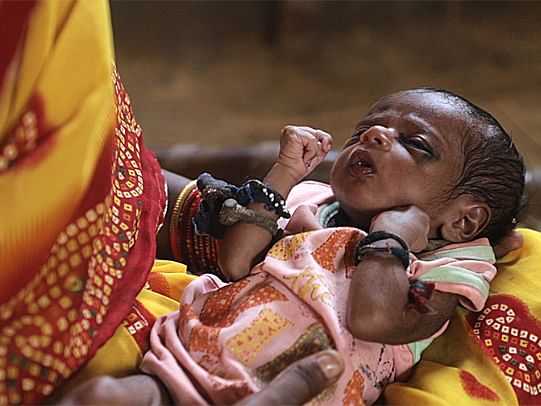 Not everyone is privileged enough to have easy access to all the necessities in life. Persons with disabilities, especially, are routinely segregated in our society from birth. Even more so if they are born to low-income families. They have great difficulty in getting access to medical care, education and rehabilitation. Two such souls, Ram Ashok and Gomti Devi, need help now to save their one-month-old baby Ankit, who's suffering from a rare birth defect.
"I'm partially blind, and my wife is mentally challenged. We're currently staying at her house, and my mother in law is helping us take care of my son. Ankit is our first child, and he is suffering from a rare condition.

We're all devastated, we don't want to lose him. He is our only hope for the future, we can't even imagine our life without him.

Please help us save him, please..." - Ram Ashok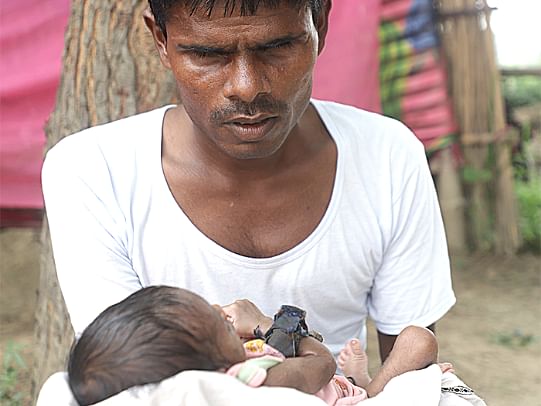 Baby Ankit was born on 4 August, 2021, to Gomti Devi and Ram Ashok, and suffers from a dreadful condition called shoulder dystocia. This is a rare medical condition caused by complications in the delivery room, when the head exits the birth canal but the shoulder gets caught behind the mother's pubic bone near the end of the birth canal. This kind of condition is considered an obstetrical emergency, also known as "turtle neck". Due to this condition, Ankit's trachea has stretched, creating a life-threatening situation for him. The only way to feed him is through a spoon, and he's getting increasingly malnourished. His body is much smaller than how it should be, and he is also suffering from anaemia.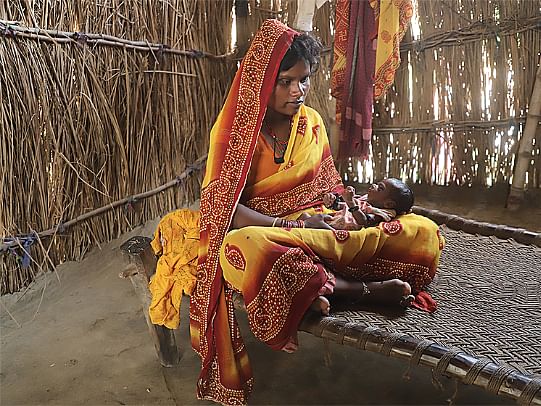 "His parents can't take care of him, and I'm too old to support them properly as well. I am trying my best but we're at a point where we can't even afford proper meals, and his treatment is beyond our imagination. If you can help, we will be very grateful to you. I will pray for your well-being for the rest of my life, however long I have left. Please save our only hope, our baby Ankit..." - Ankit's grandmother.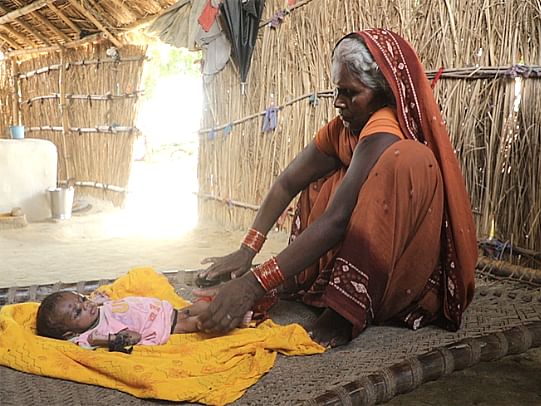 Ankit's father, Ram Ashok, works as a daily-wager at the brick manufacturing plant. Despite his disability, he works day and night to feed his family. They find it hard to afford even two meals a day, so affording the cost of Ankit's medical treatment is out of the question entirely.
"I am shattered seeing my only child in such condition. His health is worsening with every passing day. We have no money for his treatment. It's so difficult for me to work due to my limited visibility, but I try because I want my son to live, so that I can see this beautiful world through his eyes when he grows up. I can't let my child die." Ankit's father is requesting help.
Your support can change this family's fate. Click here to donate, and save Ankit.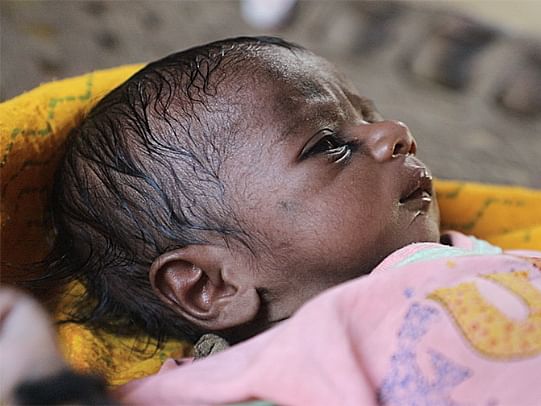 Project Global Cure
Project Global Cure is an initiative of the "Humanity Welfare Council" to transform health globally.
Please note that we raise financial support for financially fragile, debt-ridden people with no social support during medical emergencies. We at Project Global Cure raise funds only through Milaap to maintain our work's legitimacy and transparency. We do not use any other platform for raising funds. If found, please report to us at helpdesk@projectglobalcure.org.
Warm Regards,
Team Project Global Cure
Humanity Welfare Council