"The swelling first appeared 15 years ago when I was just 7 years old," says Asha Kumari sitting inside her two-room house in Dhanbad, a city in eastern India's Jharkhand state. A look at her, and one cannot miss the swelling on her face, revealing her oddly shaped teeth.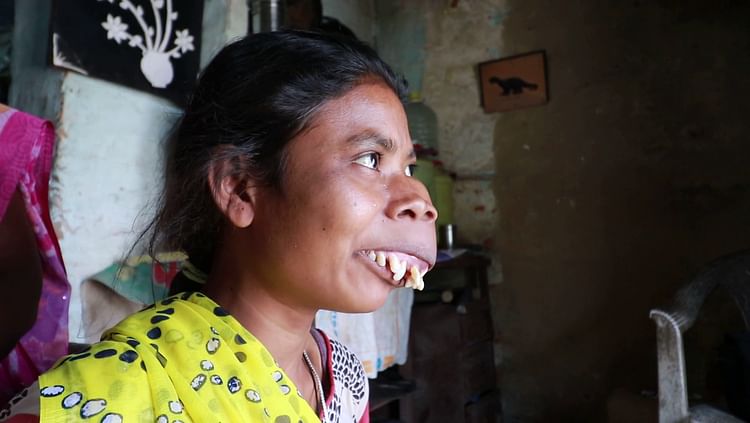 22-year-old Asha Kumari suffers from adamantinoma, an odontogenic tumour which is associated with swelling, dental malocclusion, pain and paresthesia of the affected area.

Asha, however, doesn't know the nitty-gritty of her disease. "People call it a tumour, I'm not sure what it is," she says, adding, "Initially, I thought of it as a boil, but never knew it would turn out this way. Blood came out and the pimple slowly started to expand," she says, as her eyes well up.

It has been a tough ride for Kala Devi, mother of four, who raised her kids single-handedly ever since her husband died 12 years ago. "I earn around Rs. 2,500 to Rs. 3,000 every month working as a domestic help. I manage somehow to pull through." she says. "We live a life with limited means. It is difficult, but we have to manage somehow," the 45-year-old adds with a sense of resentment in her voice.

She repeatedly cries during the interview, at times pausing to wipe her tears and regains her composure, once set, she sits down for another round of chat.

Apart from the ungainly look, Asha also suffers from several health complications. She has trouble sleeping, she says. "I get exhausted quickly and it becomes difficult for me to breathe during the winters." Adding to her daughter's point, the mother says, "She breathes mostly through her mouth because her nose is blocked."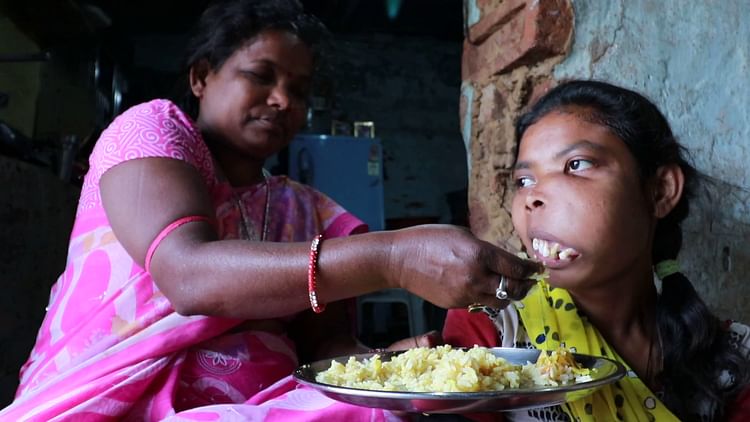 Needless to say, her condition requires the mother to remain extra vigilant. "I feed her mostly. She has to eat slowly," Kala says, "she cannot exert much pressure while chewing the food, otherwise, it starts to ache and bleeds." The bleeding has become a constant part of the 22-year-old's life, which her mother described as episodes. "During one such, she lost so much blood that she lost consciousness and we had to rush her to a clinic." Apart from the episodes, the family has also been privy to her clinic visits.

"We went to Bankura [in West Bengal]. The doctor told us to see someone in Ranchi [Jharkhand's capital]…we decided to go to Kolkata [West Bengal's capital] and check with a doctor there." she says. "After seeing Asha, the doctor suggested surgery but it would cost a lot. We don't have that money, so we didn't go back."


I'm a burden on the family
Kala believes she has not been able to provide the required treatment for her daughter but adds it is the most she can do on her own. Though her mother keeps her complaint to herself, Asha realises the grievances her mother carries. With tears rolling down her cheeks, she says, "I get this feeling I'm a burden on the family," muttering the word a few times to herself.


"The Gods have been harsh on me. I lost my husband early, my daughter has been suffering and we have been battling adversities ever since." Kala says in a sad voice.

Asha's tumours have also curtailed her social life. Recounting her experiences, she says, "People sneer, look at me with disgust, hence, I have never been able to make too many friends. I hang out with two of my neighbours. It hurts when people turn their back on you, laugh at you. People have called me names- I have been called a joker, a monkey. It is not a good feeling," she adds.

Yet, this wasn't the case always.

"Before her tumours started to show up, we would have people coming to our house and interacting with us. They would share meals and talk to Asha, she was treated no different than any other child of her age," the mother reveals.


Post her symptoms, Asha says she is not allowed to play or interact with the kids. "If by chance I pick one up, the child's mother comes up to me and admonishes. A lot of things get said behind my back, but, there are times when they tell me directly to maintain a distance from their children. They are afraid if I touch the child, the kid may suffer the same disease," she says.

"Given my condition, I cannot hang out much with women of my age. So, I love interacting with children. It makes me happy," she adds.

Kala says the treatment meted out to her daughter breaks her heart and she prays Asha gets well soon. "If anyone comes ahead and helps us, to me that person is God. I just pray my child gets well soon," she says. "There are the days when we manage only one meal, but we have to fight on," Kala says.
​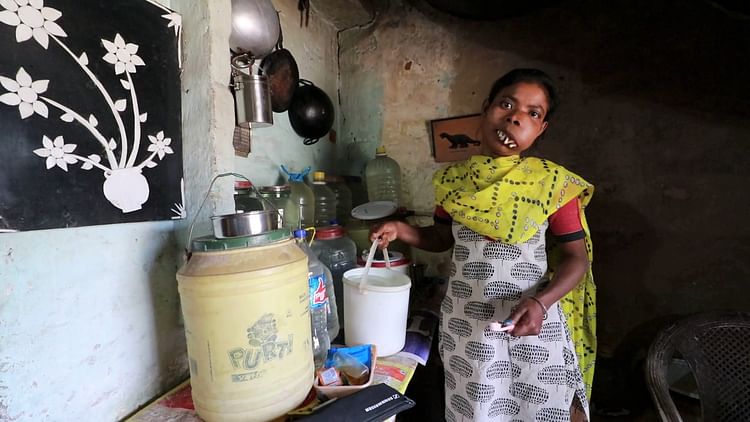 ​​​Asha would need surgery to remove her tumours and later a plastic surgery to get her face reconstructed. The procedure is going to cost around Rs 10,00,000 (USD 14,215.50). The doctors have asked her to get a CT scan head and face, with 3D reconstruction, done. The family is so poor that they don't have Rs 5000 required for the test.

Dr. Ashwini Dash, a plastic and reconstructive surgeon, said: "After detailed consideration of the case of Asha Kumari, I have reached a conclusion that this is a case of adamantinoma left upper jaw, which is a locally destructive tumour of dental root. The tumour typically grows to massive proportions, mainly causing massive local destruction over the years and displaces surrounding structures. The palate of young lady is shifted down with dental deformity due to the same reason. Eye floor and left maxilla as well have met the same fate. Yet a CT scan head and face, with 3D reconstruction, is highly desirable to define the status of inner structures."

Asha can live a long life with a bright future once the tumour is removed. Your contributions will help her get the surgeries she needs. You can be her beacon of hope.