"One can easily throw acid on us, the next moment onwards our life becomes worse than death." -Daulat Bi Khan.
Ten years ago, when Daulat, a 26-year-old makeup artist, was sitting on a sofa, her family members threw acid on her face and on her sisters.
Despite the traumatic incident and all the consequences she faced, Daulat stood strong.
And, not only did she stand strong, she decided to help other survivors of acid attacks deal with their circumstances as well. She started an NGO named Acid Attack Survivor Sahas Foundation.
Her Mumbai-based NGO provides counseling, education, as well as employment opportunities for victims of acid attacks, enabling them to lead a happy and independent life.
"Before the acid attack I was a makeup artist. But after the attack, no one was ready to hire me. I ran out of choices and decided to work as a maid. But people said, 'we can't give you any work. Our children will get scared of you.' Are we so bad that we can't work? Are we so bad that we can't mingle with society?"- Daulat.
"My house was sold for the treatment. How would we survive, how would I feed my sisters and get them treated, how do I feed my children, because I saw them starve for 2 days. There was a mosque nearby, and I sat there to beg, so that there was at least some money to feed my family. I felt really bad. A hand that was used to do makeup for people, was now begging for money."
Something as cheap as acid, not only ruins one's life, but their children's and entire families' life.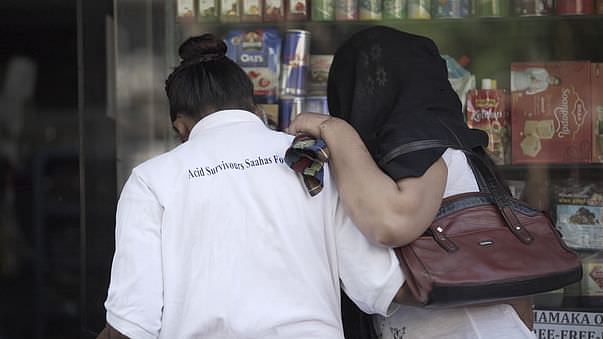 Daulat knew she had to do something to not only uplift herself but other survivors.
She started
a mini supermarket in Bandra, Mumbai to help rescue and employ other acid attack victims like herself.
This new supermarket is full of hope, big hearts, and big smiles. But Daulat needs your support to continue her mission.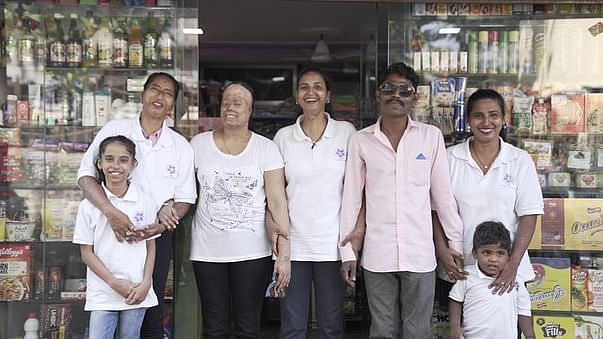 "We need your support to get land. Our store rent itself is Rs.50,000, we don't even make so much income. Other expenses such as the cost of victims' salaries, maintenance, and to restore materials for the store also are incurred. If we have our own place then that rent money can be instead used for a victim's surgery. 5-6 survivors can sustain their household. With your support, we will be able to help more victims in need. We are still a small shop and there is only so much we can do to help."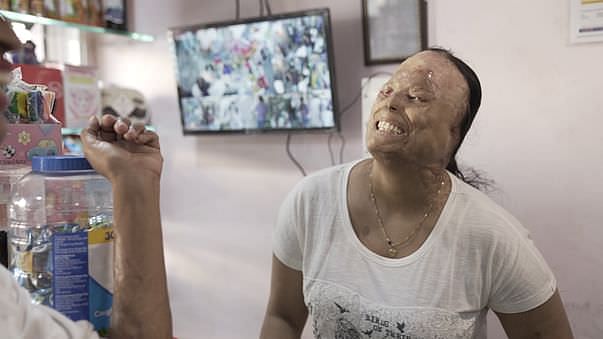 Daulat also wants to open a shelter home where acid attack survivors can live without the fear of social stigma.
"Our disfigured face has caused people to not give us jobs nor homes to live in. With a shelter home, survivors can live freely and recuperate quickly. I also aim to start a hospital where surgeries can happen on time and save countless lives of acid attacks."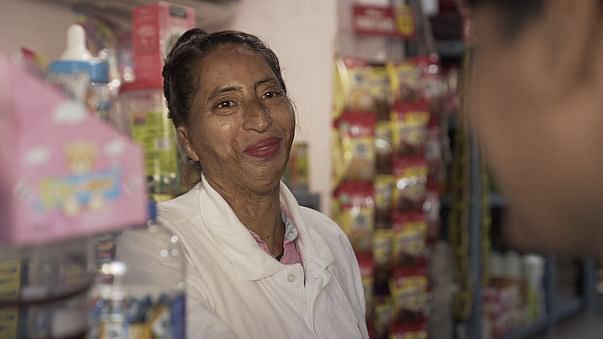 "We want to stand on our own feet. But we need your help, even a little donation can help so many survivors"