Chronic diseases don't give warnings or signs to prepare for the fight for survival. It just comes at the most unexpected time and tests your will to extreme extents.
In 2016, Vaseem Chaudhary was diagnosed with Brainstem Glioma, a cancerous glioma tumour, when he was just 27 years old, and battled through all odds over a period of 5 years to beat it. But last year, when he came to know his cancer had returned, it turned his whole world upside down yet again.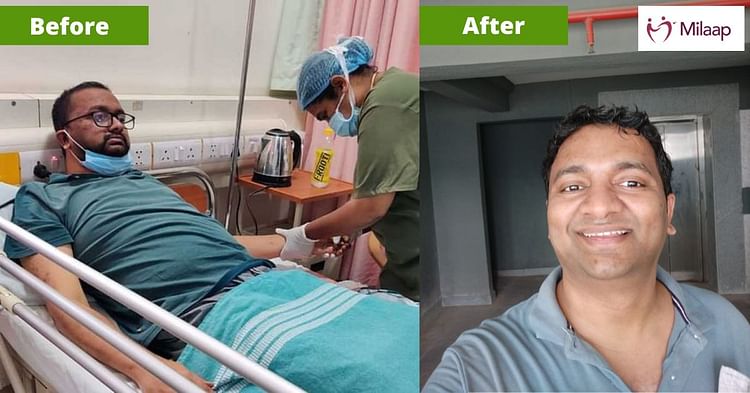 "I was able to lead a relatively normal life. However, I did not expect cancer to come back again. I had already exhausted every source to get my treatment done the last time and I was losing hope. That's when my friend came to me with Milaap" - Vaseem

Nisha, Vaseems's close friend who regularly donates at Milaap, helped him set up a campaign for his cancer treatment and within just 3 days they were able to raise 14.6 lakh rupees with the help of 530 supporters.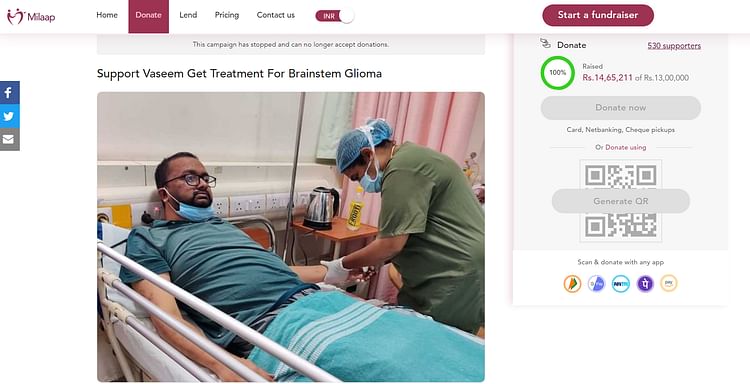 "I was very unsure in the beginning as I have always been on the other end of the campaign - donating. But honestly, it has been a life changing experience for my friend and me. Setting up the campaign on Milaap was very easy, after which we started sharing it with our friends and colleagues. Within the next 3 days we surpassed the goal amount. What worked remarkably was sharing it with our Alumni group. It just went viral! I can't tell you how relieved Vaseem was when he got to know that he no longer had to worry about the finances." - Nisha
Vaseem was able to withdraw the funds collected by simply submitting some documents, after which his treatment began. Fundraising through Milaap gave Vaseem hope and the strength required to fight his battle against cancer.