"As soon as I heard the scream, I ran towards Nikhil. I didn't know what had happened but he was getting up off the ground, dusting himself off. The fact that he was getting up on his own made me think it wasn't that serious but then he started mumbling to himself... I got scared and asked him what he was saying, and he started speaking gibberish. Like he was trying to talk but couldn't!

Then, before I could even catch him, his eyes rolled back in his head and he crumpled to the ground. For a moment it looked like he had... like he'd died!

"

— Susheela, mother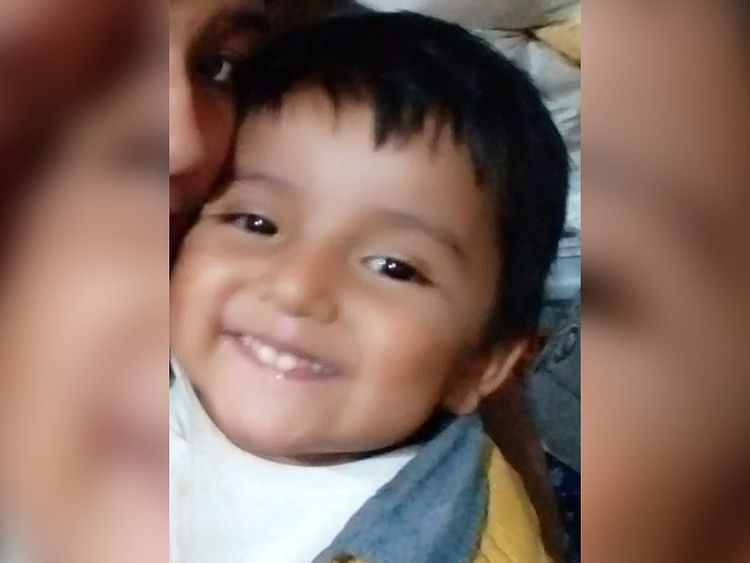 Ganesh was at work as a security guard, nearly 5km away from his house, when his neighbor showed up in front of him, sweaty and out of breath. He'd been startled, but his surprise quickly gave way to fear and panic when the first words out of his neighbor's mouth were 'Your son...'
"I was already handing my lathi to the watchman as my neighbor explained to me what had happened.

Nikhil had been playing with some friend on the roof and he somehow slipped and fell, landing on his head.

Susheela had rushed him to a clinic, and I was to meet them there. My neighbor had to come fetch me because I didn't have a phone; I can't afford one."

— Ganesh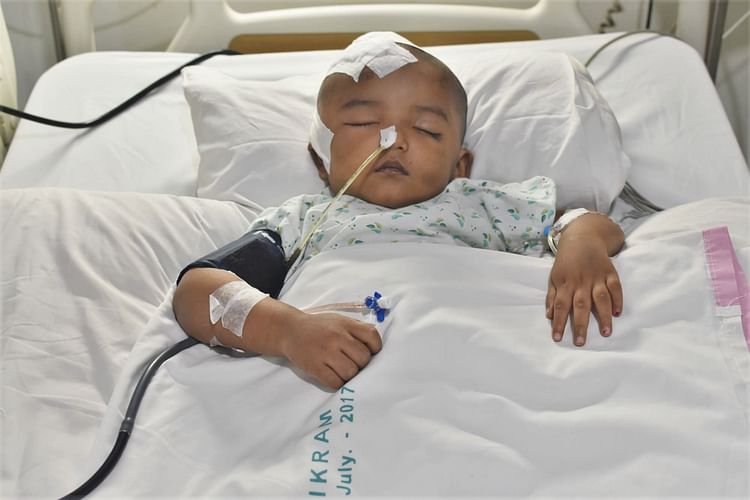 His injuries were too severe for a smalltime clinic
"When I got to the clinic, Susheela and Nikhil weren't there. The doctor said he had sent them to a big city-hospital because Nikhil's injuries were too severe.

He told me to rush and get there as fast as I could, because there was a chance that... that Nikhil would be dead by the time I reached...

"

— Ganesh
Little Nikhil had suffered severe internal injuries, his brain taking critical damage. Susheela had gotten him to a big hospital as soon as she physically could, but it was still too late. He was already having terrible seizures, kicking and convulsing in his terrified mother's arms, while the nurses brought out a stretcher for him.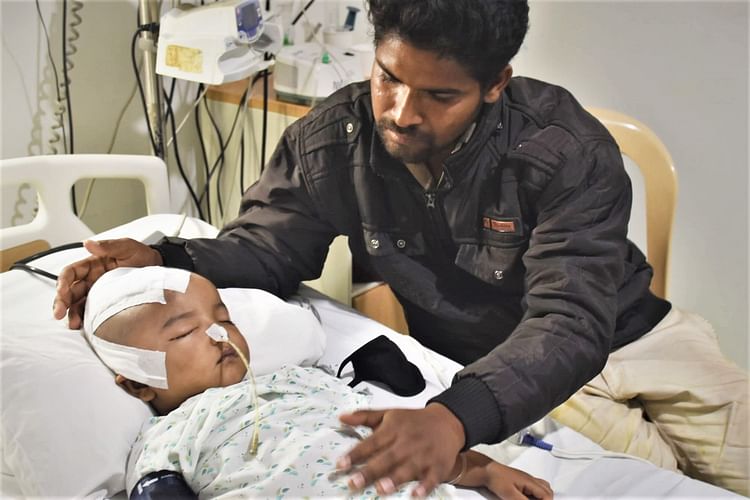 He needed two surgeries to live, of which he's only received one
"As they wheeled him away to the NICU, I honestly hadn't known if I'd see ever him alive again because the doctor said his brain was bleeding inside his skull. Once Ganesh reached here,

we had to let them do an emergency brain surgery where they removed a piece of my son's skull! It was to reduce the dangerous levels of pressure inside his head from the bleeding.

"

— Susheela
While that emergency surgery managed to keep Nikhil from dying right then and there, he had to be put on life-support immediately after. And he still needs another surgery to replace the missing piece of his skull. All these expenses are far beyond the reach of Ganesh, a simple and humble security guard for an apartment building. They've already sold anything and everything they had of value at home, amounting to around just Rs 30k or 40k, which they've already submitted at the hospital. Time is ticking for Nikhil but his parents are helpless.