"He trained hard, day and night, and got selected for a national-level cricket training camp. But just a week before he could leave to the city, he was diagnosed with cancer. His dreams crumbled, and we were shattered!" – Nagaratnamma, mother.
14-year-old Likith had just one aim in life – to become the greatest cricketer ever. He worked towards his dream, but never at the cost of education. He'd set an alarm, wake up early every morning and study hard.
While acing all his exams, he also chased his cricket dream passionately, training day and night. But his life came to a standstill when he was diagnosed with deadly cancer.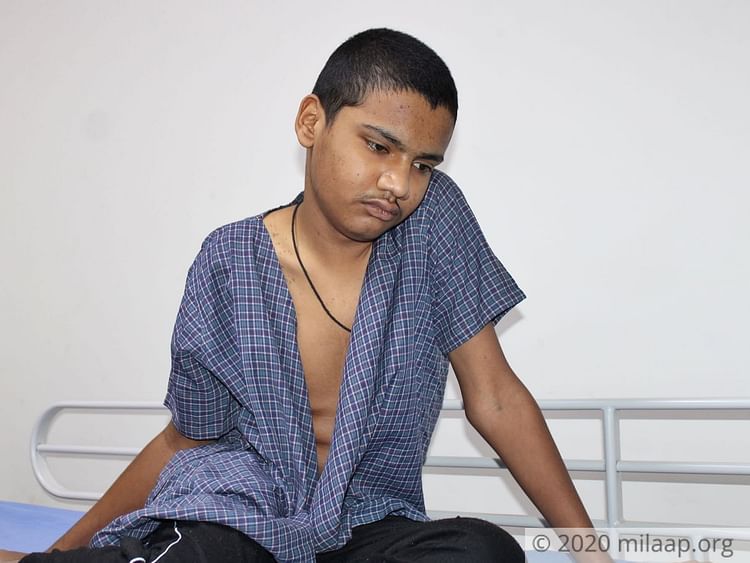 His hands and legs had turned white, and one day…he fainted
"A few months ago, he fell sick severely, but he recovered. We did not know it was just the start of our nightmares. Later, his hands and legs turned white and he complained of a leg ache. We thought it was because of the sports. But then one day, he walked out of the bathroom and suddenly fell down...he had fainted! My heart stopped beating then…" – Nagaratnamma, mother.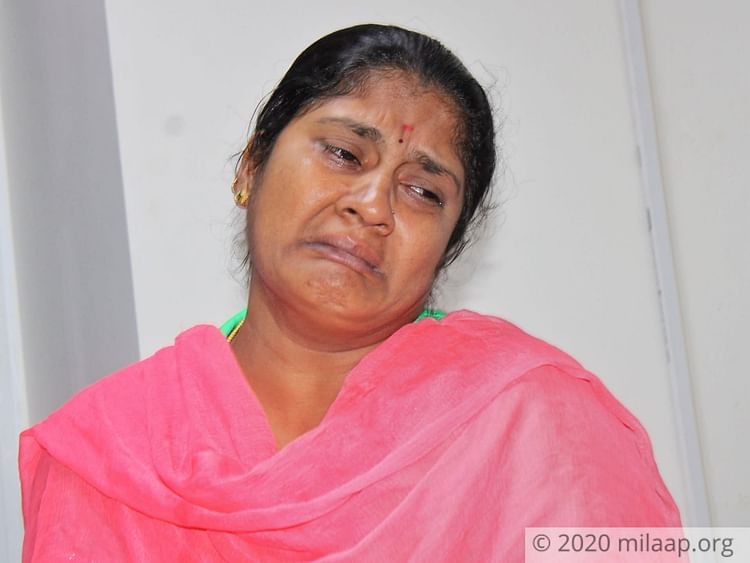 Likith is now fighting a deadly battle with blood cancer
Likith was immediately rushed to the hospital and they found that his blood level had gone down dramatically. After two days in the ICU,
he was diagnosed with Acute B cell Lymphoblastic Leukemia (ALL) – cancer that begins in the bone marrow
and rapidly spreads to other organs, through the blood.
If left untreated, ALL can result in death.
"When we heard, we thought we would lose him forever! For three weeks, we barely ate….till they promised us he would live; that there was hope! He had never stepped into a hospital till then. But after that day, his life has been all about medicines, needles, pain and misery!" - Nagaratnamma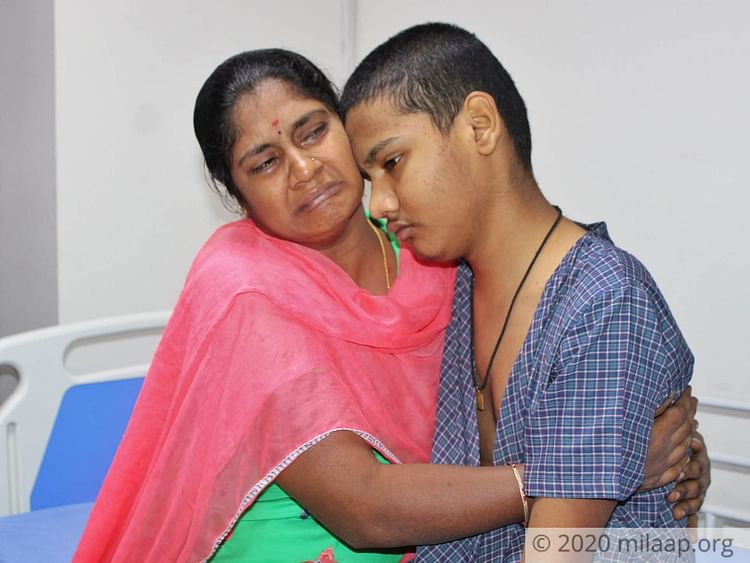 He begs his parents to let him play cricket again
"When he got to know, he kept begging us to just let him to the field once; saying cricket will make it all go. It was so hard to explain it to him... his treatment has begun now and he's responding well. There are boils all over his face and body…he's in pain. But the chemo is the only thing that can save him!" – Nagaratnamma.
With prolonged chemotherapy, Likith has a good chance of survival. However, his parents can't afford it any further. The estimated cost is 20 lakh rupees.

Venkatesh knows he will never be able to afford the treatment, but he won't give up
Venkatesh works as a teacher in a small school in his district in North Karnataka.
It fetches him no more than Rs. 15,000 a month. It's been three months since they left their village.
Living in a small house near the hospital far away from his school, Venkatesh travels 5 hours a day for work… in vain.
"In just three months, I have spent over 9 lakh rupees. I have no idea how I managed to afford so much, but I do know that it'll be very hard to afford even a penny from now…But we're doing everything we can to save our son, and his dreams! Help us…" – Venkatesh, father.
He dreamt big. But cancer took his dreams away from him and now threatens to take away his life. Your generous contribution can help him survive.