"He's always hungry and exhausted, for his stomach can't keep in the food. He has no energy to even breathe sometimes. But every minute of the day, he is screaming in pain; his every breath, a scream. I can't see him like this…He hasn't even smiled in months!" – Divya, mother.
Yellow eyes, swollen stomach and rashes all over...it wasn't just jaundice
Divya lost her father very early in life and never had brothers. It was beyond joy when baby Johanty was born. He was going to be her little confidant. Suresh and Divya were in the midst of celebrations when they realized their baby had jaundice.


" Weeks and months went by. His stomach started swelling and every day, it was growing bigger. I was scared that it might even explode. His motion was green and his skin and eyes, a deep yellow. There were rashes all over his face. The doctors concluded it was something bigger…" – Suresh, father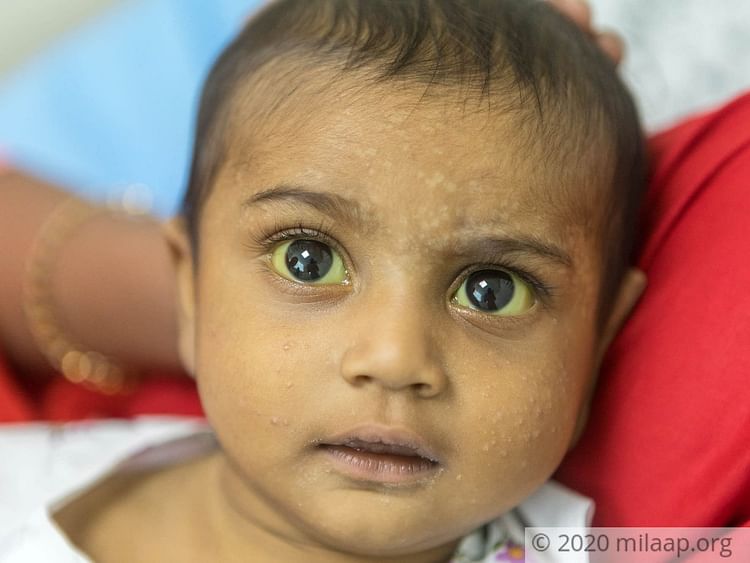 At 3 months, a misdiagnosed operation revealed his liver was failing
When the jaundice didn't subside, the doctors suggested baby Johanty be operated to remove any blocks that suppressed his motion. In the midst of the operation however, they realized the trouble was with the liver instead. He was diagnosed with biliary atresia.


"We were glad when they told us that this operation could make the jaundice go away. We couldn't wait to take him back home and start afresh. But what we heard killed us. His liver was severely affected, and was failing. No operation could save him, they told us. We lost all hope…" – Suresh
It's a question of life or death...only a liver transplant can save him
Afraid, the parents rushed to hospitals, one after the other till they were told there was a way to save their son. An urgent liver transplant is now the only solution to keep him alive. Although she's still weak from the delivery, Divya is more than willing to be the donor and save her son.


"It is suddenly a question of life or death for my baby who's just been born. He tries to turn over, and yelps in shock when his stomach stings. I can't even begin to understand what's happening within him. I am unable to ease his pain…I just sit and watch him struggle. Now there's a way, a way to save him. But we can never afford it…" – Divya.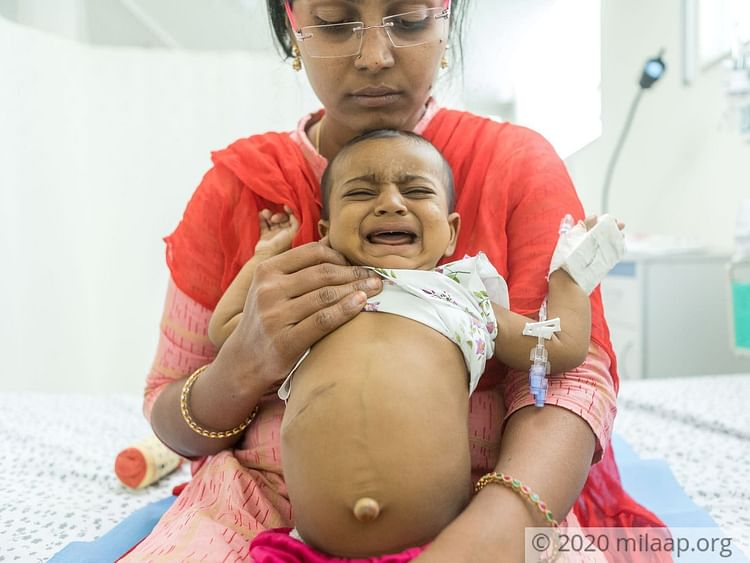 Driving tractor for a living, Suresh can't even dream of his son's treatment
Suresh drives tractors on others' farms, and earns Rs. 6,000 a month. He is afraid that he will never gather the 18 lakh rupees. The family has spent over 5 lakhs till now and are neck-deep in debts for high interests. They are helpless.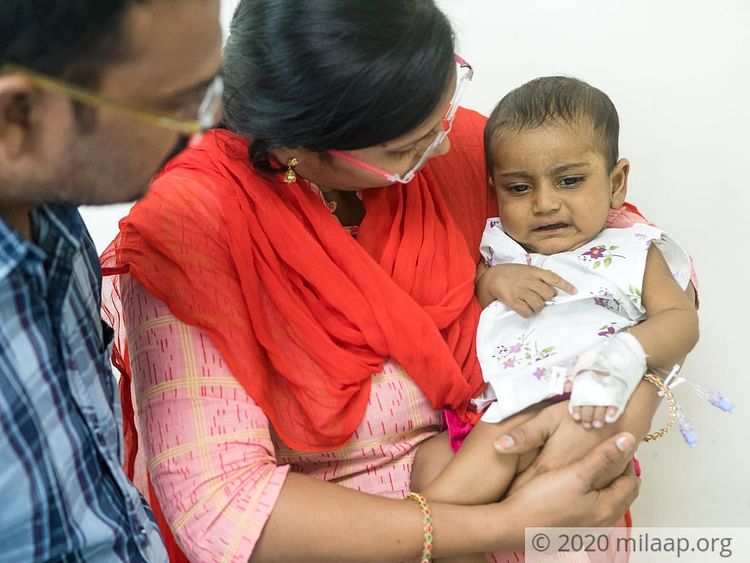 "My elder daughter is 4 years old and we haven't sent her to school yet. We can't afford it now and it kills us. But, all we want now, is to save our son! All the money I had, went down the drain when the first operation was declared pointless. I can't afford to lose my son. Every day I feel he's getting more critical. Please help us save him…" – Suresh
Every minute, every day, baby Johanty is in inexplicable pain. He's been fighting bravely. But without your help, his fight would be for nothing.