Drakshayani and Ramappa lived in a small village, and made a living out of farming. They did not earn much, but they were content. However, a year ago, things began to change. Drakshayani complained of a diminishing sight in her right eye. Today, she's struggling to save her eye-sight from a deadly tumor.


"She's almost blind in one eye! All we can afford to do in this moment is cry. She needs an urgent surgery for the tumor in her brain, but I'm only a farmer. I have nothing!" – Ramappa Gangappa Kalyani, Husband.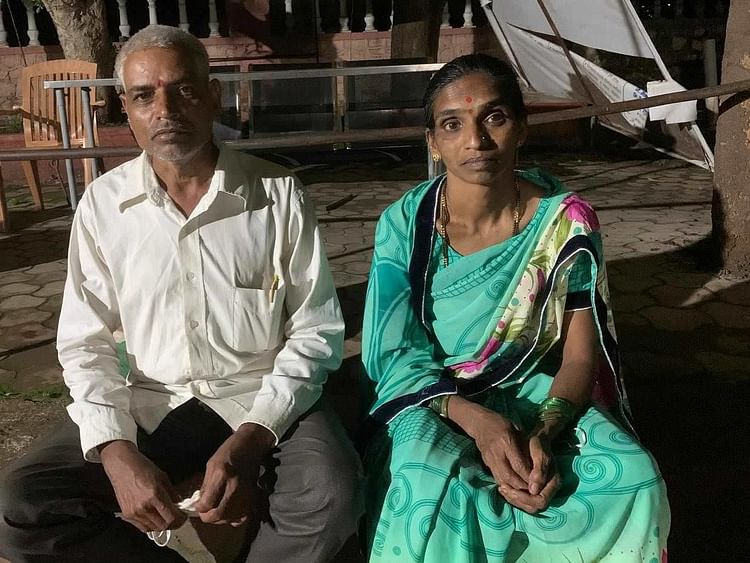 She could see lesser and lesser with each passing day
"One day she wasn't able to see clearly through her right eye. After a week, she grew afraid for she saw lesser and lesser, each passing day. We went to the doctor, and he gave us a few eye drops and medicines for a month. Even after a month, it did not get better. It became a routine – at the end of every month, we'd go to the doctor, he'd give us more medicines. A year went this way, and she could barely see in one eye. We did not know what to do!" – Ramappa.

Not being very educated themselves, and having nobody around who could guide them, they struggled. Finally, a doctor told suggested a number of tests and scans, and told them it was a very serious condition. They left their village, and headed to the city.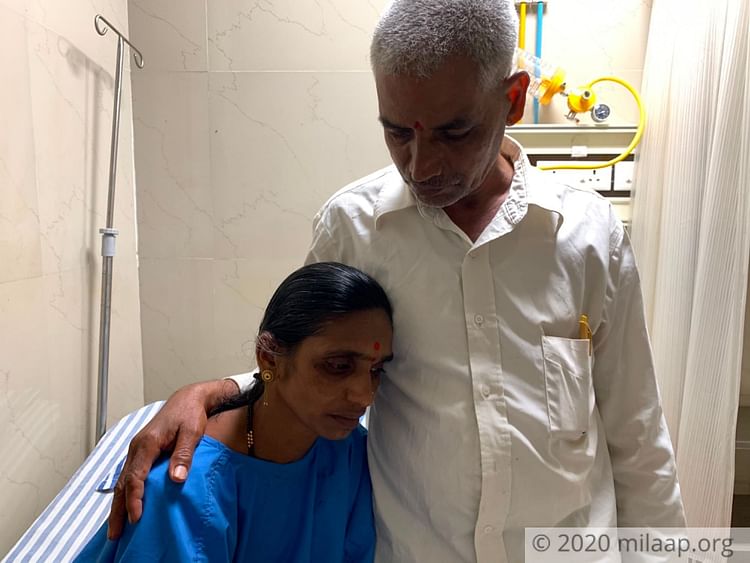 Amidst the lockdown, tragedy struck this couple
"Amidst the lockdown, with no buses too, it was very difficult for us. I borrowed a motor-cycle from my neighbour, and rode 72 kms, with my wife sitting behind me, all the while crying. We were lost, and scared of what the doctors at the hospital were going to tell when they saw the report. She was diagnosed with brain tumor. We were devastated, more because we did not know what that meant! "– Ramappa.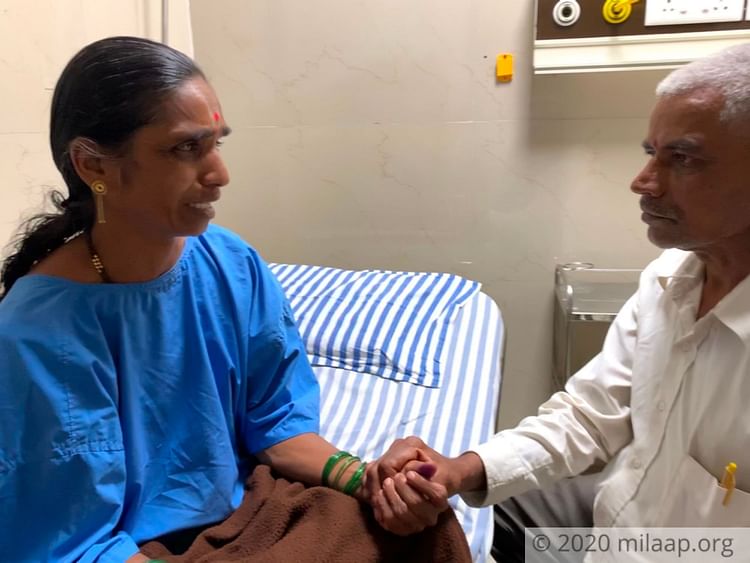 Without immediate surgery, Drakshyani might turn completely blind
Drakshayani has a tumor in her brain, that's been growing steadily. It sits close to the optical nerves, which is why she's lost sight in her right eye already. With increased pressure on her left eye now, she's sure to lose her eyesight, if the tumor is not removed immediately! But it costs Rs. 5,30,000 and the couple is helpless.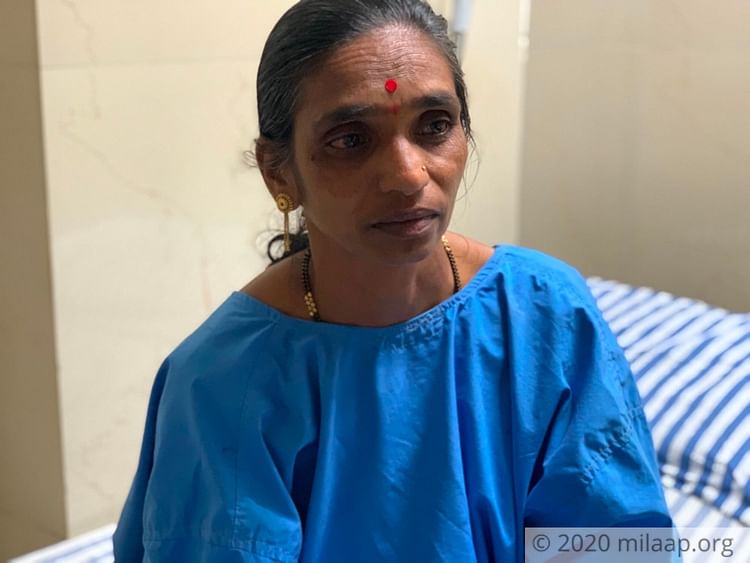 I've had no more than 10 days of work since February
Being a daily-wage labourer, Ramappa works on others' farms and earns around Rs.250-300 a day. But with the pandemic in the picture, Ramappa hasn't been getting any work. He has spent over Rs.40,000 on the year-long treatment till today, and is in debts.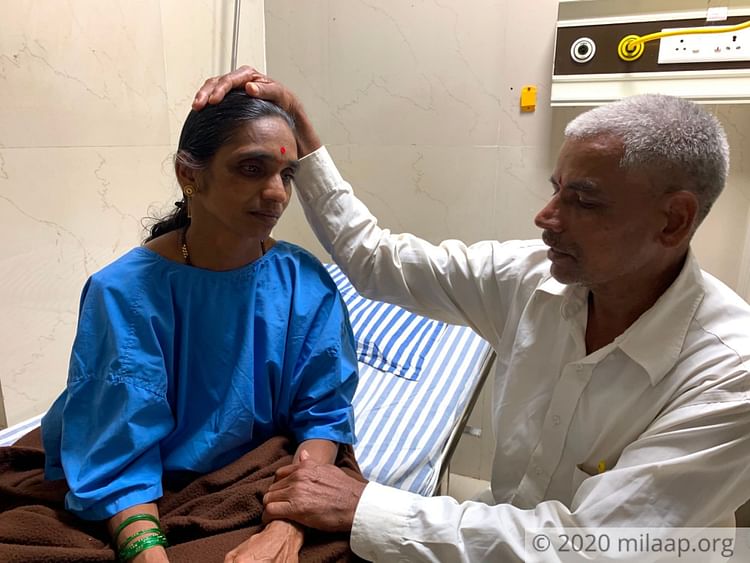 "On one side, I am scared for her; on the other, I am scared of how I'll repay the loans once I get back to the village. I want her surgery to be done, to spare her all the pain, and nightmares. I want to take her back home. Please help us!" – Ramappa.
This couple is helpless. Your contribution can help Drakshyani recover from the tumor, and go home safe.