"It's been over three months that my baby boy has been struggling for his life in the NICU. It's been over three months that I have had a peaceful night's sleep. This is my last chance at becoming a mother and now it feels as if God will snatch even that away from me. This feeling of helplessness is killing me, is there nothing I can do?"- Smita, a first time mother.
A doctor herself, Smita was aware of the complications ahead of her but looking at her child suffering, this mother's heart is yearning to take away all his pains.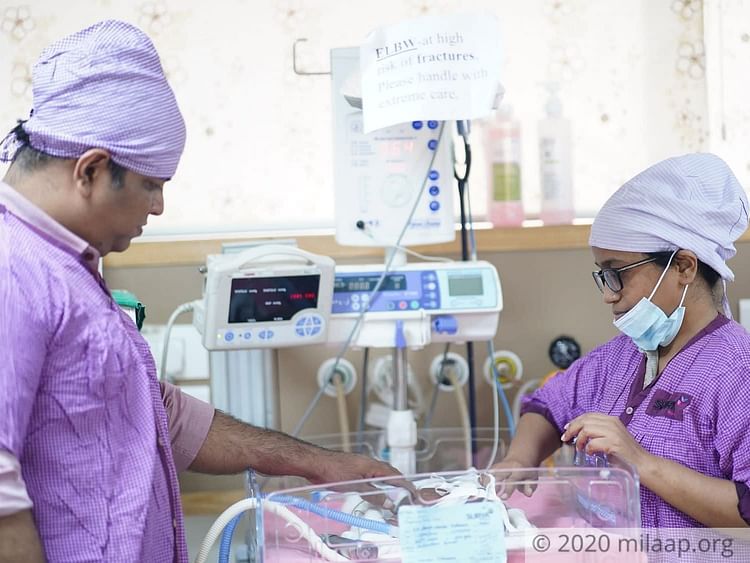 Mandar and Smita were happily married for the last five years. However, they had just one dream - to have a child of their own. Smita had been suffering from kidney disease and hence conceiving became a problem. Finally it was with IVF that she got pregnant.

"We can't describe in words how happy we felt. We were going to have a baby, and we made thousands of plans. And although I was aware of the risks, I was thinking about all those happy moments that we would share with our child. But right now all of that seems like a dream," - Pooja.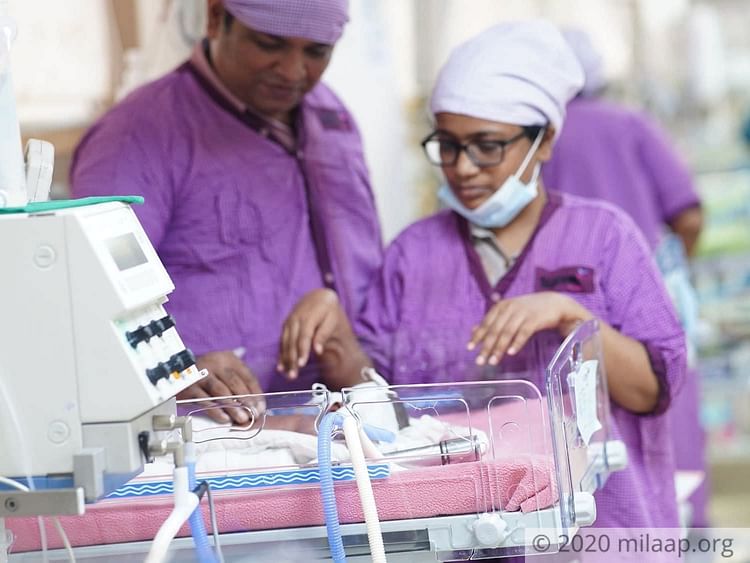 The baby boy needs an urgent surgery to survive
Smita's son was born during the 6th month of her pregnancy. During a regular check up, the doctors warned Smita that her baby was not getting enough oxygen supply. Any further delay in the delivery can kill him. Left with no other choice, Smita and Mandar agreed for a C-section.


"But he had to be taken to the ICU immediately. He weighed only 700 gms during the time of his birth and his organs were underdeveloped. He couldn't even breathe on his own. And although he is improving now, he is under the ventilator and the fluid accumulation in his brain is alarming. The doctors have suggested an urgent surgery that can cure him," - Smita.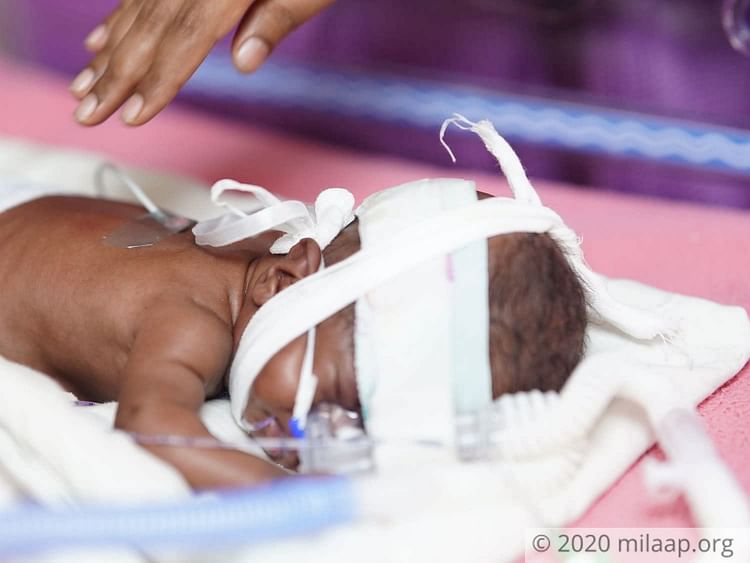 How you can help
A doctor by profession, Smita has been working for the COVID patients till her health permitted her to do so. She was not directly involved with the patients but did her bit to battle the pandemic. Smita now wonders if anyone will come forward to help them.


"My husband works in a private company but he hasn't been getting his salary for the past few months. We used up all our savings and have spent over 10 lakhs till now. But with a couple more months of ICU stay and the surgery my baby boy can get a normal life," - Pooja.
Click here to donate.