5-year-old Mayuri has never had a mom... but she knows what it feels like to have one. For as long as she can remember, her father has been both mom and dad — he's the one who feeds her every day, the one who picks her up when she falls, the one who helps her sleep at night.
Now, as her heart slowly gives up on her, he's the one trying to save her life.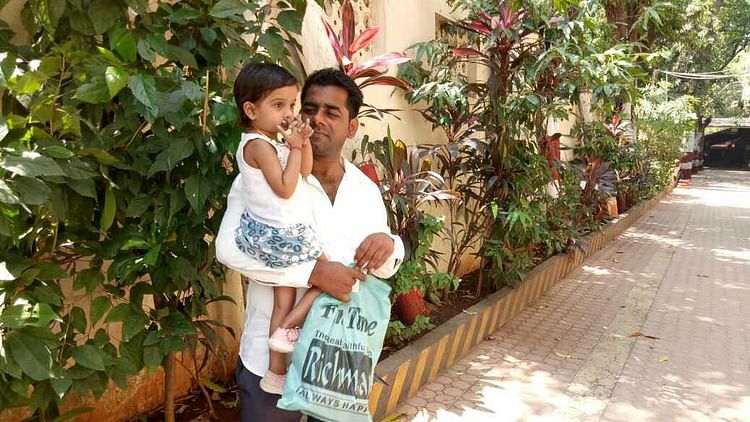 They discovered Mayuri had a heart problem when she was just a baby
"I had taken her to a doctor when she was 3 - 4 months old, because she would barely feed and when she did, she would just vomit it. It wasn't clear at first what the problem was, but after the doctor ran some tests, we discovered that my daughter was born with an extremely dangerous heart-defect.

That itself knocked the wind out of me, but I told myself that at least I wasn't alone, that I had my wife and that we would support each other. But then my wife ran away from home...

" — Deepak, father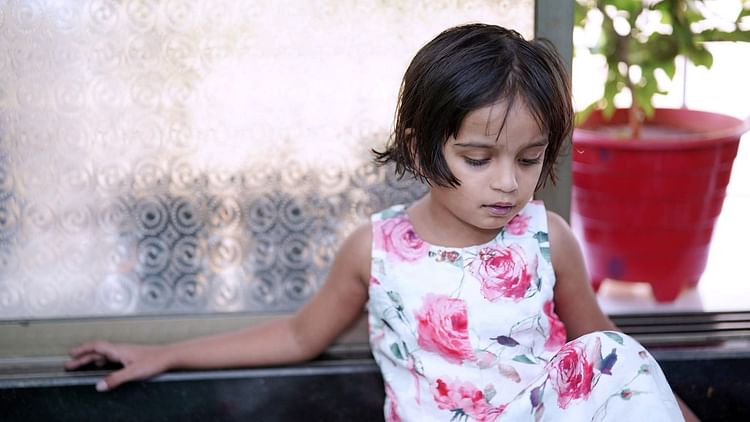 Mayuri's mother abandoned her soon after her diagnosis
Deepak tries his best to give his daughter twice the love and affection, but he still feels no child should have to grow up without a mother.
"My wife always regretted having Mayu, but I didn't know. So when she ran away a few months after the diagnosis, I hadn't understood why.

It was a year later that I found out she was already married when she married me. Apparently, they had a fight, so she remarried.

I guess once Mayu was diagnosed, she decided she didn't want to deal with any of this anymore and ran away..."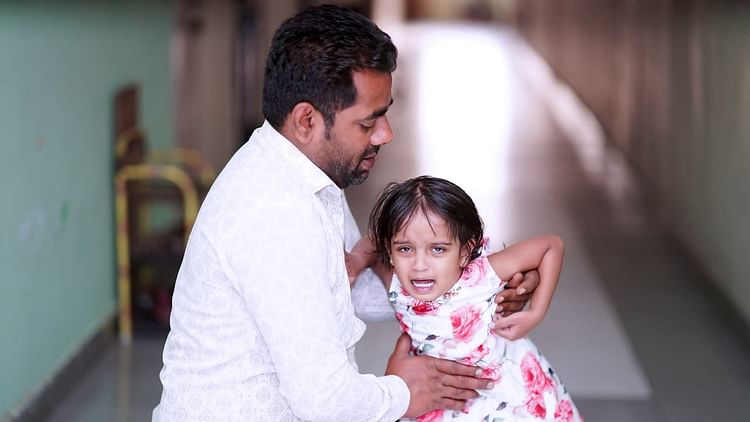 It took Deepak 3 years to find someone who could treat his daughter
After the diagnosis, and even through the pain of having his wife abandon them, Deepak spent the next few years diligently going from one hospital to another, trying to get Mayuri treated. The nature of her condition was such that every hospital that he went to refused to treat her, saying she was too weak and there would be no point. All the while the little one kept getting weaker and weaker.
"

By the time she turned three, she was so weak she couldn't walk, she could barely even speak!

But then finally fate smiled upon us, and we found a doctor who agreed to do surgery on her. It was successful, but he mentioned she would probably need another when she grew up."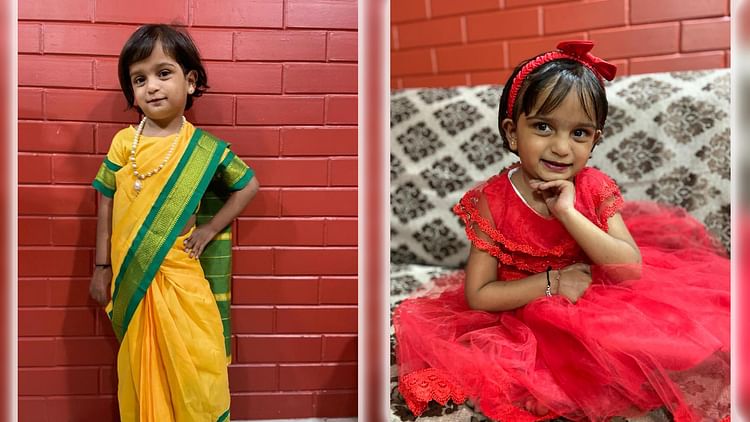 One surgery bought them some time but she needs another, urgently
"

In the two years since her first surgery, the change in Mayuri has been remarkable.

I finally heard my daughter call me 'Papa'! And not only did she start being able to walk, she could even dance when she got happy!

But last month I started seeing the same look on her face as before; tired and in pain. Tests are showing that it's time for her next surgery now, but I cannot afford it.

I work in construction; I earn around 10k a month at most. With this I have to take care of not just Mayuri, but also both my aged parents.

I don't know what I'm going to do....

"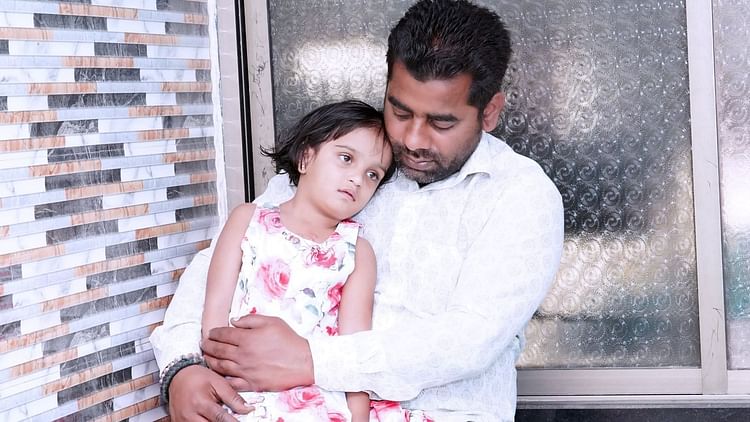 Deepak has done his best over the past 5 years to keep his daughter safe, happy, and healthy, all by himself. He diligently gave her all her medicines, and took her for regular checkups every other month, but it's still not enough. She needs an urgent surgery within a month, and it costs fifty times his salary!