"I hadn't known what else to do. Pretty much all our money was gone, and we had no choice but to get Zunaira discharged and take her home. With the last bit of money we had, all I was able to buy was one bottle of syrup.

My baby is dying in front of my eyes, crying and screaming in pain! And all I can do for her is to buy a syrup bottle! If anything happens to her..."

— Mohammad, unable to finish the sentence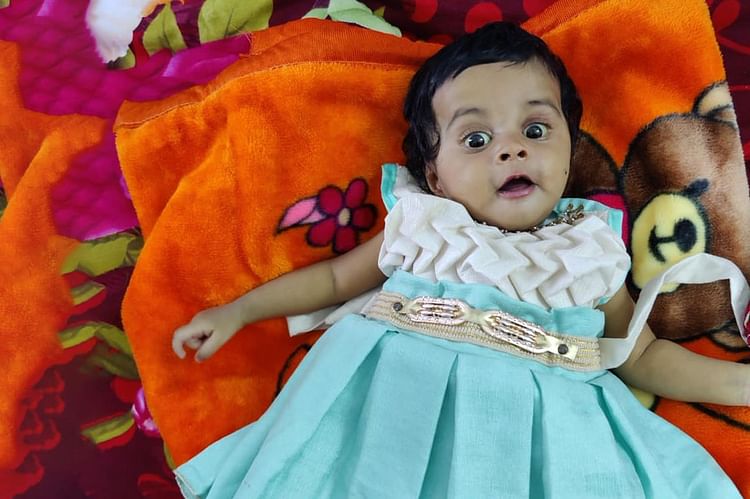 It's barely been 6 months since little Zunaira came into Mohammed and Nazreen's lives. She was like a ray of sunshine to these grateful parents, born during the scariest times either of them had ever lived through — the pandemic-panic in the country was rising exponentially every single day.
"She became our entire world. Though losing my job because of the lockdown was a terrible blow, we were actually grateful for all the extra time; I was happy to just stay at home and be with her all day, learning new ways each day to make her smile.

But then she got jaundice and had to be taken to a hospital...

"

— Mohammad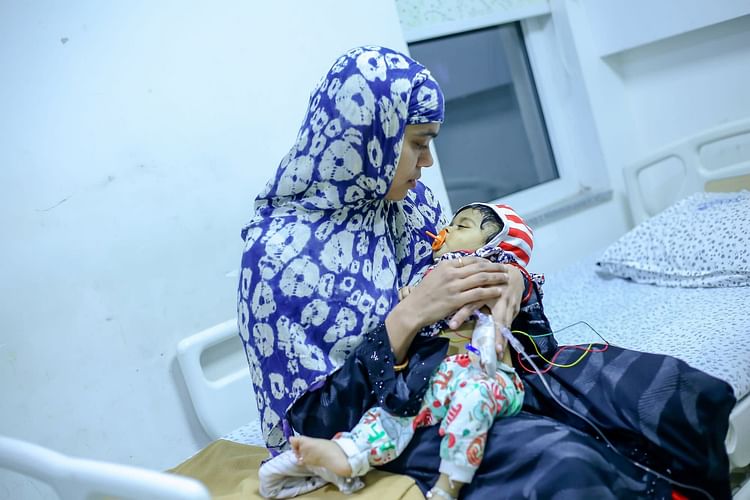 From critical to fine, and then back to critical, her condition fluctuated dramatically
"We didn't really understand what was happening, just that the doctors had said her condition had somehow become critical! After a week or so of treatment, the doctors said she was stable again, and that she'd be fine in a few days.

For a moment there, I had been terrified that I might lose her just months after she came to us like a blessing, so I was incredibly relieved thinking that that wasn't the case.

But then things went wrong again: her jaundice came back!"

— Nazreen, mother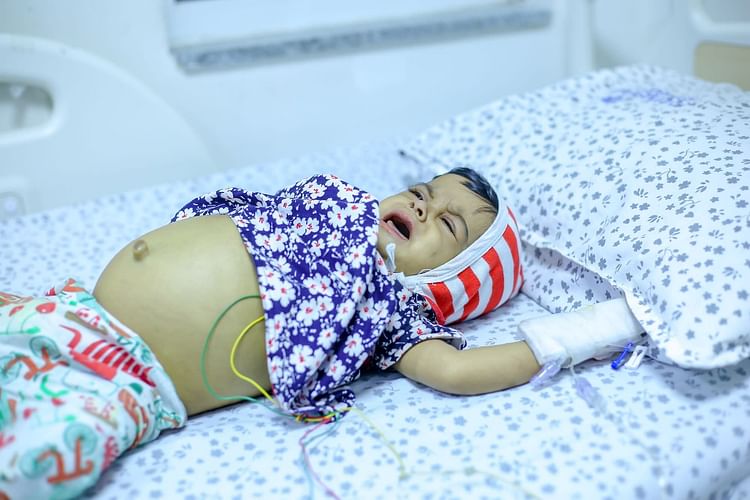 What they thought was just jaundice was something far, far, worse
After further and more extensive testing, little Zunaira was diagnosed to have biliary atresia, a rare and life-threatening defect in the liver's bile duct that causes severe damage to the liver, and build-up of bile, a poisonous substance, in the bloodstream.
"Our doctor said we needed to do an emergency surgery to keep her alive, some procedure where they tried to fix the defect in her liver. For a while it seemed to have worked; her cheeks became pink again and she wasn't nearly in as much pain anymore. But as fate would have it, just a month later she was critical again!"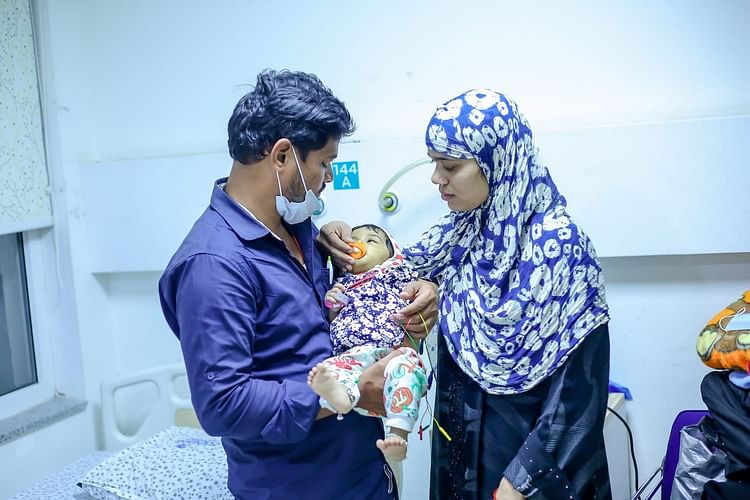 Only a liver transplant can save their little one now
"We don't know what to do anymore. Before the pandemic struck, I used to work in construction. It wasn't great money but it was enough for us. But even if I'd had work throughout, I could never raise such a huge sum! We could only afford that first surgery because we borrowed money, and the last of that money ran out a few weeks ago after which we had to bring Zunaira home.

She doesn't deserve to be suffering like this, she's only 6 months old! We're both ready to be the donor, but we can't afford it in time. Please, help us save her...

"

— Mohammad