"My wife and son have to stay at her in-laws house because atleast there they are able to have a meal. When my 3-year-old son calls me to come and meet him, I lie to him that I'm driving or I'm working now. How do I explain to him that his father might never be able to even walk again?"- Zaid, suffering from Sarcoma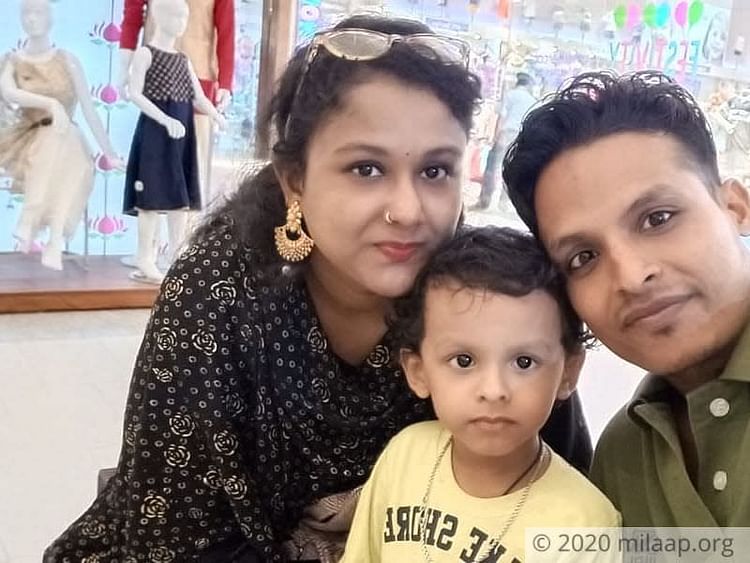 He slipped in the bathroom but ended up with cancer
An unfortunate accident of slipping in the bathroom has turned into a nightmare for Zaid and his family. He broke his femur (thigh bone) and had to undergo a surgery to insert plates, to keep his leg straight. After a month when his plaster opened, his inserted plates were rusted causing an infection. He immediately went to another doctor who told him that due to this grave medical negligence, he can lose his life now - he had cancer.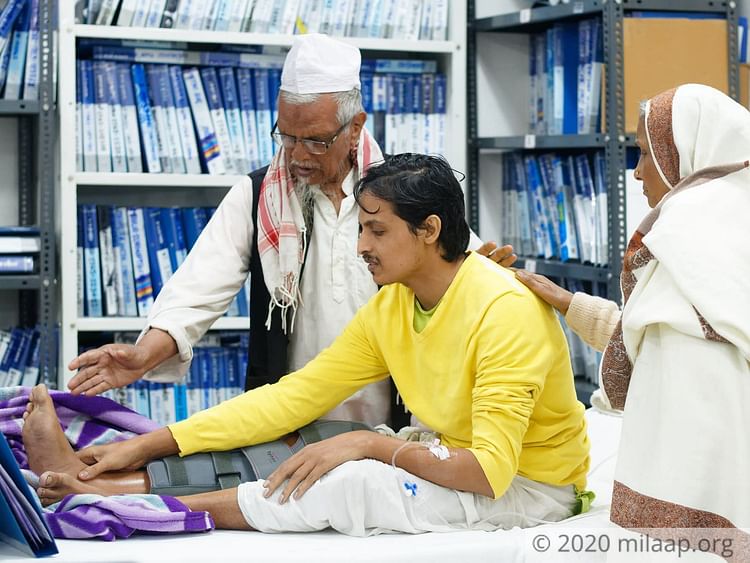 "Only Allah knows how we are both living with the pain of seeing all 3 of our kids suffer. Zaid has cancer, another one is fighting hepatitis and my daughter is handicapped. At this age, we are not even able to support them financially. I go out, try to find some work but nobody is willing to give me any work because of my age. Zaid's one time ambulance cost is Rs.1600 which is even more than what I make weekly."- Zafir, Zaid's aged father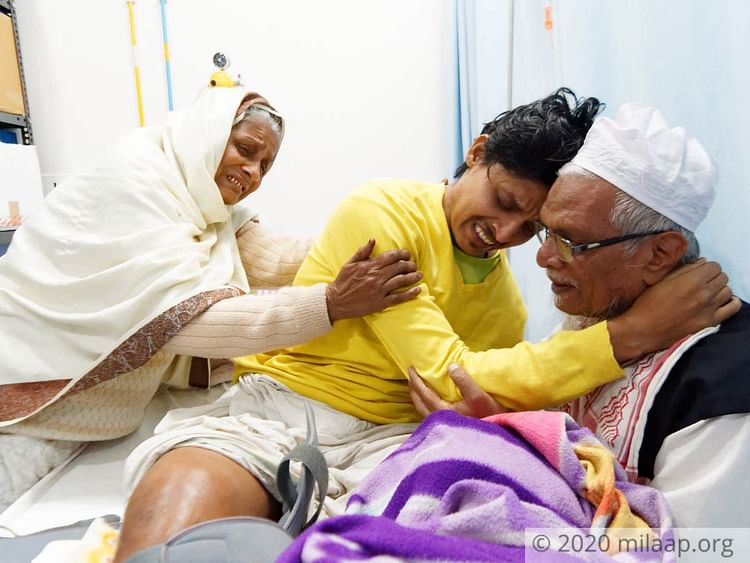 If he doesn't start his chemo on time, he might lose his leg forever
A young father, Zaid, never thought his life would take such a drastic turn. He was working as an Uber driver and was the only earning member of his family. He had a lot of responsibilities to fulfil, but now he is helpless. His entire treatment for Osteogenic Sarcoma will cost him 5 lakhs. If he doesn't complete his chemotherapy soon, his tumour will burst.


"I don't want to lose my leg. I'm ready to go through any pain but even the thought of amputation makes me tremble with fear. It's my source of income, my driving. I've got responsibilities on me and with my parents going through so much pain because of me, is making me helpless. My brother has Hepatitis, still he has been running from one hospital to another just to cure me. He knows if he doesn't get 5 lakhs more, he will not be able to save me."- Zaid, (32)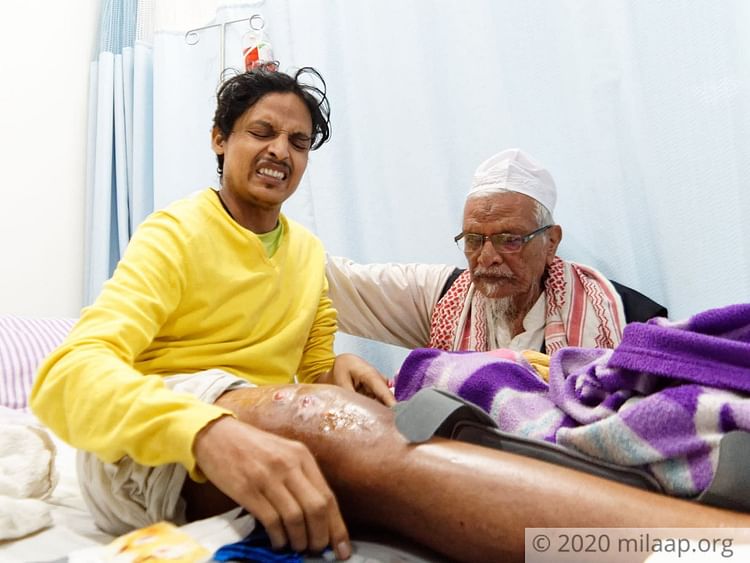 After spending 7 lakhs, they had to sell off their house too. Now, they share one rented room amongst 6 adults. Zaid's wife and son had no option but to move out and stay with her in-laws. She wishes to be with her husband 24x7, in this critical time, but their son is too young to be left alone. She visits Zaid every night when their son sleeps.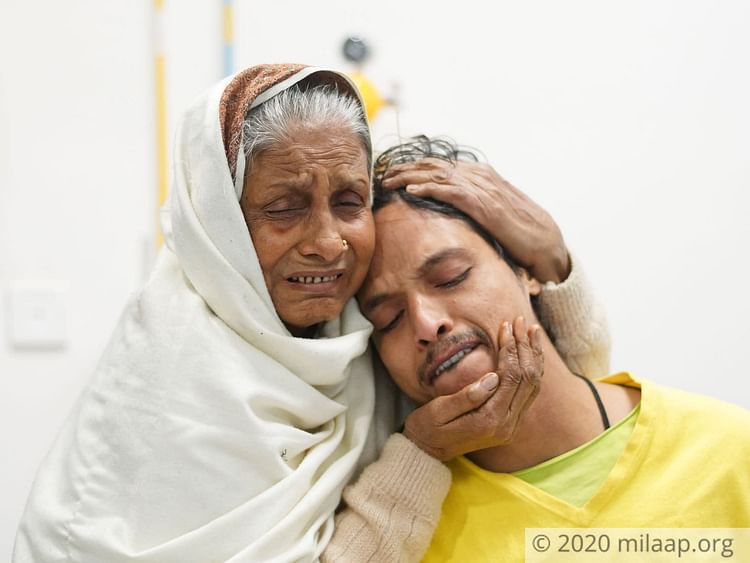 A young father separated from his wife and son wants nothing more than being able to hug them again. He is constantly living in fear of losing his leg, because if he does, he will not be able to support his family. Without help, he might have to pay the price of a medical negligence with his life.

Can you please help Zaid recover soon so that he can go back to his 3-year old son?