"I thought I was better, I thought I could go back to my normal life. After all those months of struggle, I thought I was finally free but when I started getting tired, getting hammering headaches and all those symptoms again, I somehow knew at that very moment that my cancer is back and in its worst form. I don't want to give up, I want to live." - Yuvaraj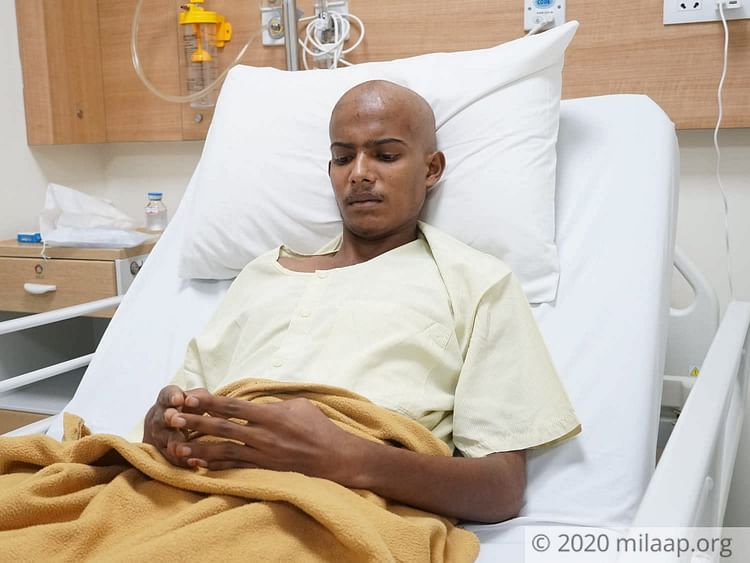 Why doesn't this monstrous disease leave my son alone?
21-year-old Yuvaraj was diagnosed with Acute Myeloid Leukemia, a type of blood cancer, in November 2019. For the next few months, he rigorously underwent chemotherapy and completed his treatment. He was doing really well until last month when his cancer relapsed.


"We were watching a movie together that day and suddenly Yuvaraj said he had a very bad headache and later that very night his body was burning with fever. We kept praying for it to be a normal sickness but cancer, again? Everything was okay and he was getting better. Why doesn't this monstrous disease leave my son alone?" - Soodapan, father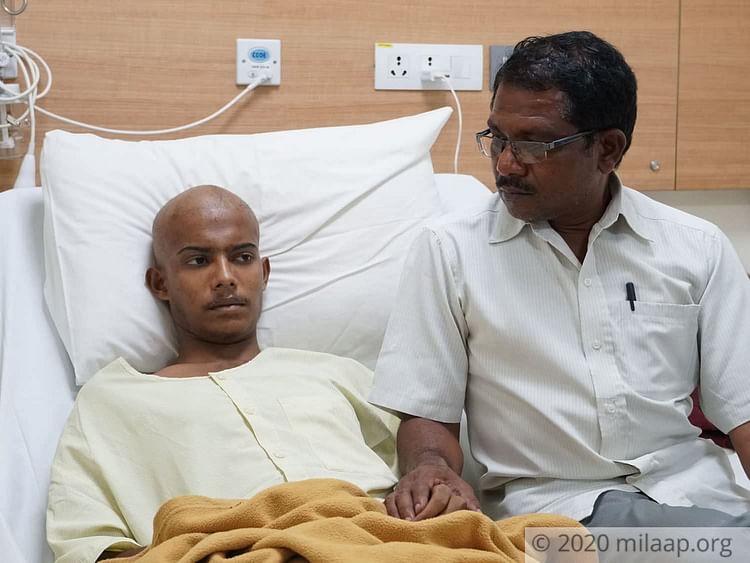 It hurts, it hurts a lot but I don't want to show it
"My parents are constantly worried, running from pillar to post to save me from this deadly disease. It hurts, it hurts a lot but I try my best to hide it from them, I don't want them to worry even more. But it is getting harder each day. I feel so frustrated as I am unable to even walk up to the washroom without help." - Yuvaraj, with a trembling voice

Yuvaraj is trying his best to help out his parents by at least doing his own daily chores but he is falling weak. The only solution to completely recover is a bone marrow transplant. But these poor parents cannot afford it.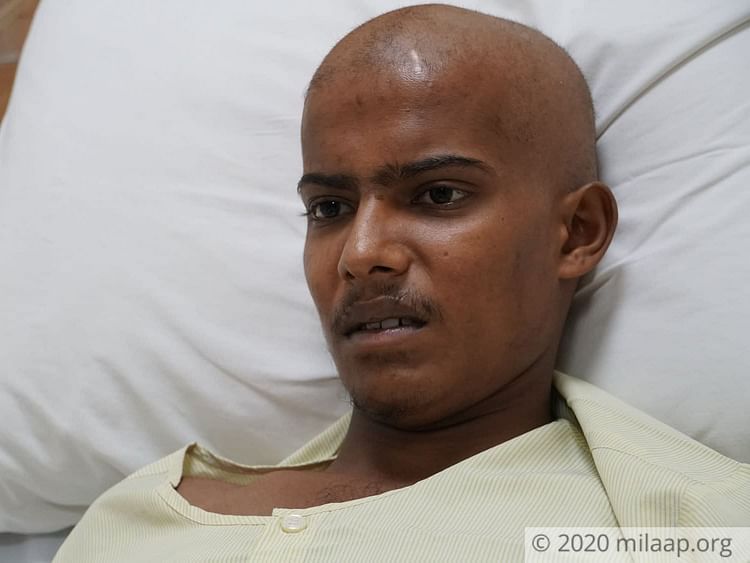 This father cannot afford his son's transplant
"Every minute I fear losing my child. No parent should go through this. Though he says he is okay I can see how much he is suffering. He is not the active child he used to be before. He doesn't talk much, not even to his siblings whom he loves. I want all of this to end but this transplant, it is way beyond my means. I don't know what to do now." - Soodapan, father

Soodapan works as an assistant in the village panchayat and earns around 15,000 rupees. All the savings that he had, he spent during Yuvaraj's cancer treatment last year. He even took loans last time, which he still has to pay back. Now, he has no source left to save his son. Without the transplant, Yuvaraj cannot make it.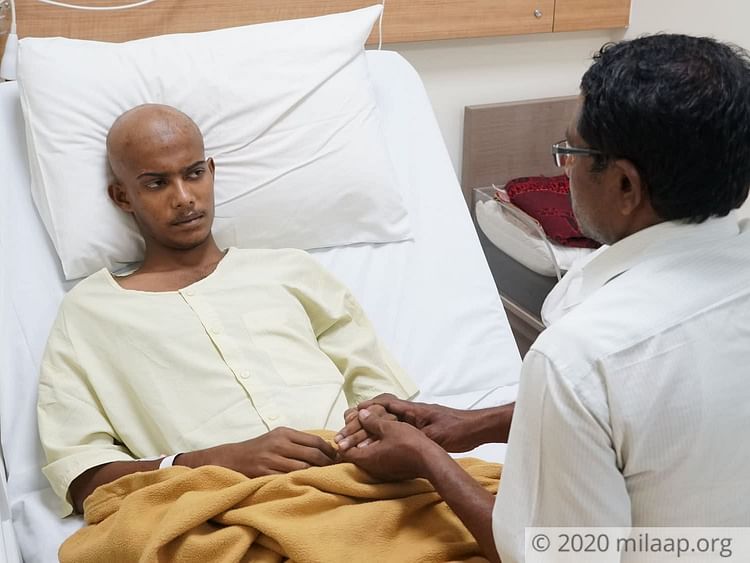 You are their only hope. Only you can save this young boy from cancer. Your generous contribution can help get a life-saving transplant. Click here to contribute.