Ankit and Deepshikha, both believe in serving society. A priest by profession, Ankit says that besides praying to the Almighty, one should also help each other because serving mankind is another way to serve God. Deepshikha, on the other hand, is a teaching instructor at a government school. Both of them love children, so when they were blessed with 2 kids, their happiness knew no bounds.

"Our life seemed perfect. Our kids gave us so much joy! We were content with our life in the small town of Barabanki, Uttar Pradesh. Never in our wildest dreams had we thought all this would go away...," - Ankit, father.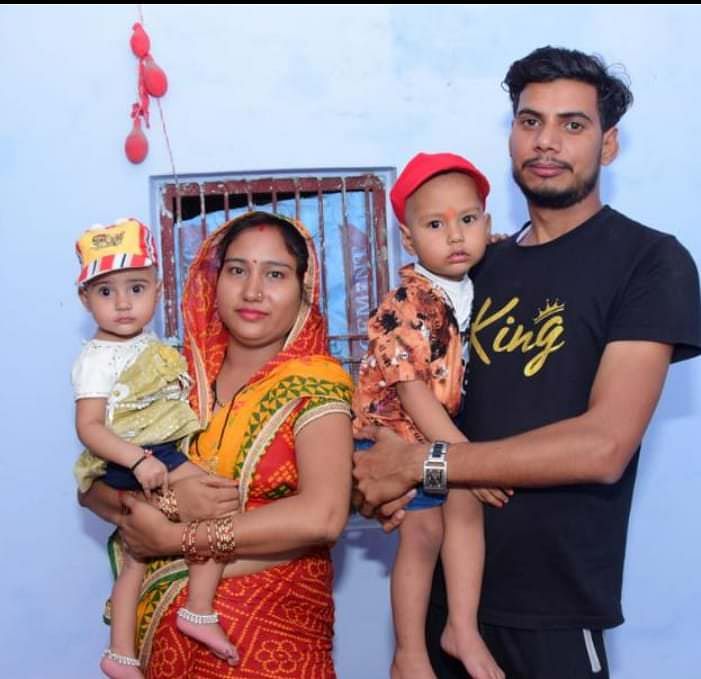 Their happiness was cut short by a rude shock
Ankit's 3-year-old son, Yogeshwar, suddenly fell sick in the month of February. He had a cough and cold and even ran a temperature. But the most worrying part was the weight loss.

"Yogi used to be so active, always playing around with his little sister, Ipshita. And now he could hardly move. He had lost so much weight, his hands were thin as a stick. We took him to a doctor who first thought it could be a heart disease," - Deepshikha, mother.

But tests revealed that Yogeshwar had a tumour atop his left kidney, the doctors in their hometown suspected it to be cancerous. The parents wasted no time and took him to Mumbai.
Yogeshwar is fighting stage 4 cancer, he needs urgent transplant
Ankit and Deepshika were not ready to believe that their child was battling cancer. After all, they had no history of cancer on either side of the families. But when the biopsy report came out, there was no place for doubt.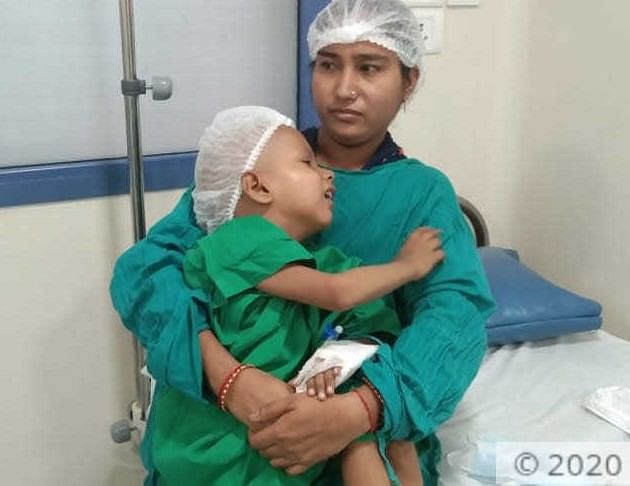 "My Yogi has cancer, the last stage! It is killing him and despite chemo and a surgery last month, he is not getting any better. There are days when he can't even eat and sleep because of the pain, The doctors have told us that his only hope is an urgent bone marrow transplant," - Deepshikha.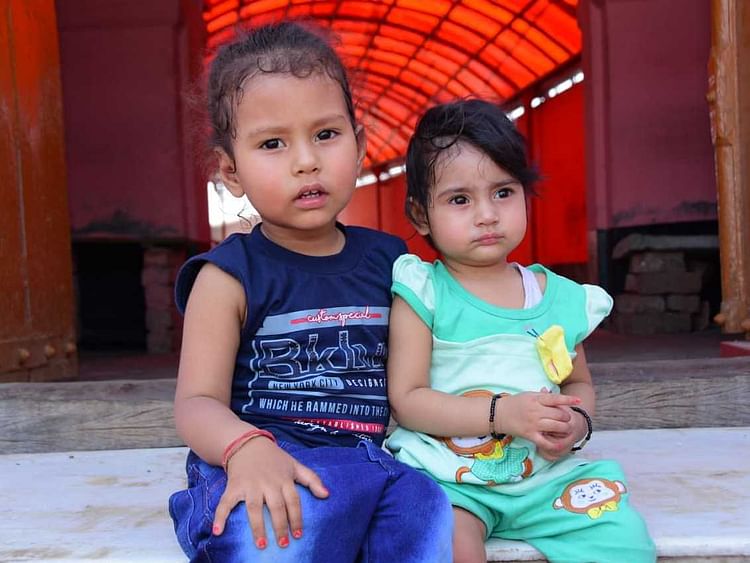 Ankit used to make Rs 2000 in a month, sometimes even less. Deepshikha used to get paid irregularly. But even with all this, they could manage their daily expenses. However, Yogeshwar's cancer is a bolt from the blue. Ankit has no idea as to how he can afford this life-saving transplant which will cost him 3 lakhs. He sits in the waiting hall as his wife stays inside with little Yogi in the BMT ward.

He has only a week's time - he needs to arrange for the money as soon as possible to take his son home. The 3-year-old is scared of the hospital and the doctors, he misses home. Your help can save his life.