It was in the middle of the night when Yugender and Soujanya rushed their son Yashwin to the hospital in an ambulance. His condition was very critical, his BP and pulse rate were dropping. Every minute that went by was taking Yashwin closer to death.
"By the time we reached, our child fell unconscious. We tried waking him up but he just didn't respond. For a minute we thought we lost him but my brave child kept fighting, he is fighting every minute to survive. It is us who are failing to save him!"

He needs PICU to survive
2-year-old Yashwin has been falling sick since he was 9-months-old. It started with Dengue fever but then vomiting, breathlessness and loss of appetite, one problem after the other kept coming. Every week the parents would take him to the hospital for check-ups and they would follow the prescription religiously. But it just kept getting worse and then he was rushed to the hospital in a life and death situation.

The little boy suffers from sepsis shock and multi-organ dysfunction. His lungs are filled with fluid and his heart can stop anytime. He is currently on a mechanical ventilator, he is unable to breathe more than a few minutes on his own. He needs PICU to survive.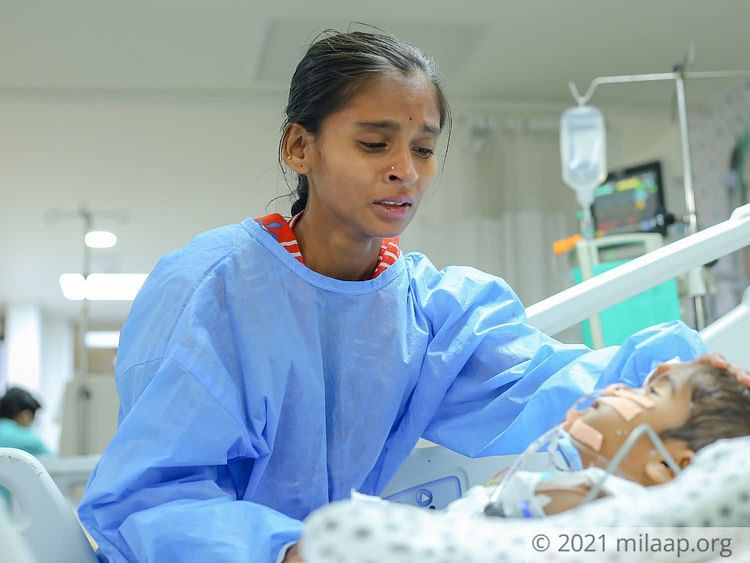 He looks at us with hope to ease his pain but we are helpless
"Although he was constantly sick, he used to be a playful and active child. He loved playing with his brother and looked adorable when he stretched his arms and ask us to pick him up. But now, he is attached to all these machines and all sorts of tubes run around his body. It is very scary and painful to watch him struggle, gasp for his every breath. Every day we go to the ICU in hope of seeing him smile like he used to before but when he sees us, tears fall down his cheeks. He looks at us with hope to ease his pain but we are helpless. We are neither able to comfort him nor able to continue with the treatment. How will we save him?" -Soujanya, mother
Old photos of Yashwin
You are their only hope
Soujanya is a housewife and Yugender works as an artist earning 10-25 thousand a month. With his fluctuating income, it is getting seemingly impossible to save his son's life.


"Artist!, it is not as pretty as it sounds. I am a singer and I get work on a contract basis. So it is pure luck if I get work in a month or not. I don't know how to save my child. You are my only hope. Please help!"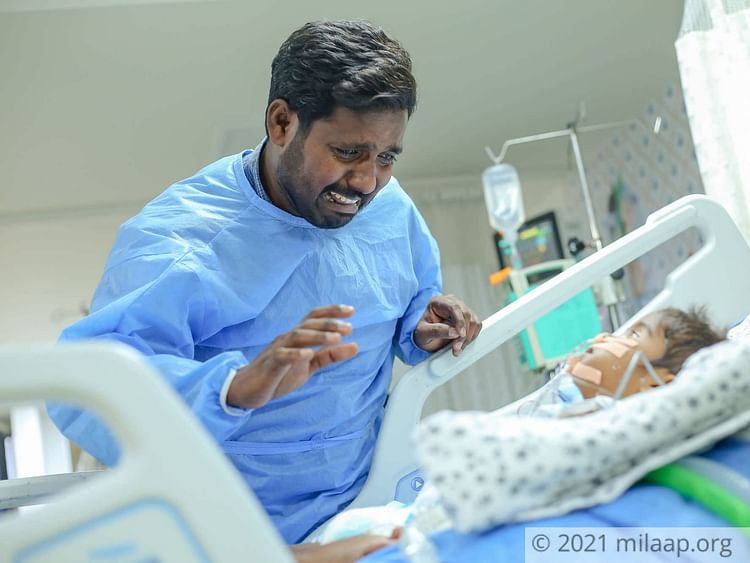 Only you can save this child. Your contributions can save this child's life. Click here to contribute.