"When she was born, our daughter filled our lives with so much happiness. We were thrilled to be a family. But then, we learned that our baby had a liver problem… and all our dreams were shattered. Since then it has been one hospital visit after another, an endless cycle of medicines and all our money going towards medical bills. She's so small and in so much pain. She cries so much and sometimes I can't hold my tears back either.... I am so afraid that I will lose my baby."


- Jahadhambikai, mother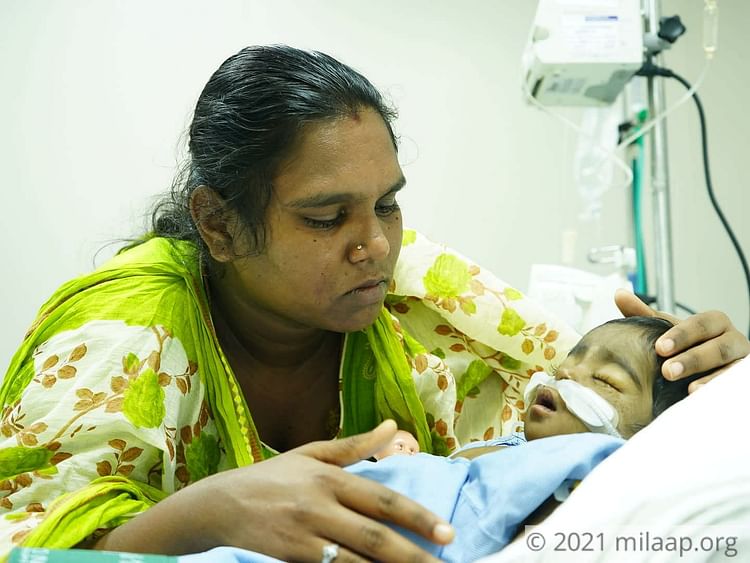 Her stomach swelled up and her eyes turned yellow
For the past year, all Balamurugan and Jahadhambikai have known is fear and dread. Days after their baby, Yashvika, was born, the new parents noticed that parts of her body had some swelling. They brought it up with their doctor but were told that there was nothing to worry about and that it was normal in newborns. But 4 months later, her condition began to worsen.


"We noticed her eyes had turned yellow, her stomach had bulged out more than usual and her stools were pale in colour. Terrified, we rushed her to the hospital. They operated on her and I hoped that would be enough for her to recover… but then they told us that her liver was failing and that this surgery wasn't enough to cure her." - Jahadhambikai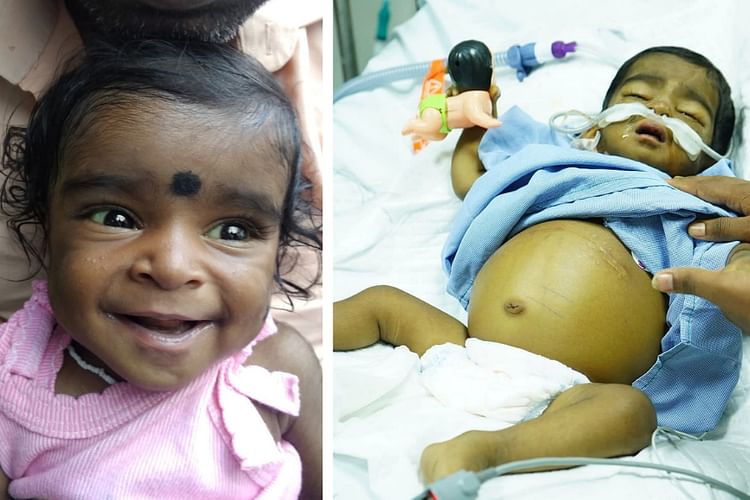 Her liver is damaged beyond repair, only an urgent transplant can save her
Baby Yashvika was diagnosed with

Decompensated Chronic Liver Disease

and a congenital condition called Biliary Atresia. Her liver is damaged with severe scarring and is having trouble functioning normally. There is also a blockage in her bile ducts, which carry bile from the liver to the gallbladder. Without timely treatment, her liver will simply stop functioning.

Now, her life depends on a liver transplant and without it, she will not be able to make it. She needs it as soon as possible, or her parents can lose their only child. But the life-saving procedure costs INR 19.5 lakhs, an amount that her poor parents can never afford on their own.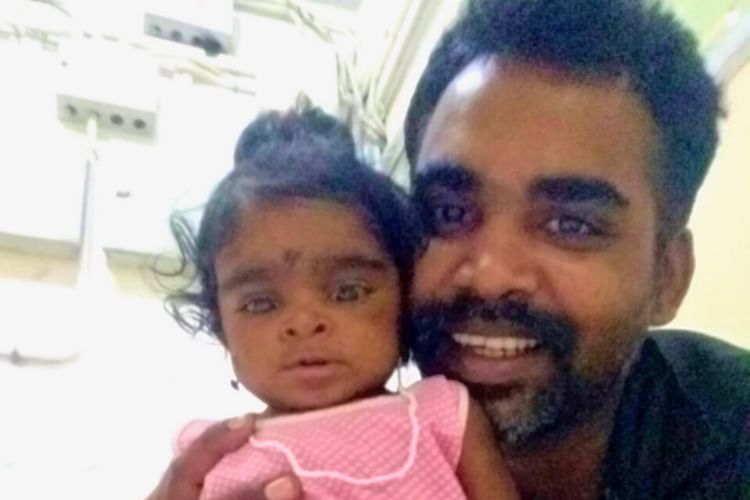 She is in critical condition, but her parents have exhausted their resources
Yashvika's condition has deteriorated in the last few months. Her whole body has turned pale and she is fighting to live. She needs a transplant at the earliest, but her parents, merely daily-wage labourers, are unable to pay the hefty amount that can save her. She is currently undergoing treatment to reduce the swelling in her stomach but the procedure needs to happen soon, or she could succumb to her condition.


"We had to take Yashvika to a bigger hospital in Chennai, from our hometown of Karur and so, I haven't been able to work either. So far, I managed to spend 1.5 lakhs on my baby's treatment and even mortgaged my house. I've borrowed from friends and family and in a desperate moment also approached moneylenders. But now with no money, I am struggling to save my child. I don't know what else to do…." - Balamurugan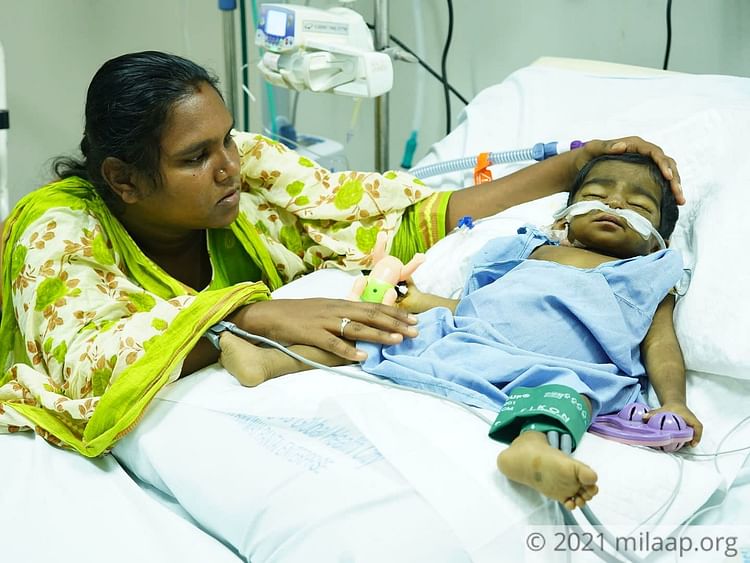 Little Yashvika is fighting a deadly battle, and she needs your help to power through this life-threatening disease. Your contributions can help her get a liver transplant, and make this family whole again. Click here to donate.