Last month has been disheartening for Little Yashaswi who was all alone in the ICU due to Covid. Hearing his cries, his parents wanted to hug and comfort him but they were helpless and only allowed inside for a few minutes. Cancer had already weakened his immunity and with covid they couldn't take any more risks.




In March 2021, Yashaswi was down with fever which gradually subsided in 3-4 days. Soon, Neha noticed that his neck, feet and ears started swelling unusually too. He was diagnosed with tuberculosis, but only after they came to New Delhi, did they realize that their son was also suffering from Acute Lymphoblastic Leukemia, along with Covid-19.


He used to cough so much that he couldn't breathe
"He was prescribed medicines for TB immediately, but even then he used to cough so much that it would leave him breathless. After a month, we got to know about his blood cancer and then covid happened... Since then, I haven't been able to look my son or my wife in the eye, the feeling of helplessness is haunting me. We have used up whatever savings we had but we need 20 lakhs more. We will sell everything if need be, but just give our happy and healthy child back to us."- Nitin, father
He is currently undergoing chemotherapy and needs an urgent Bone Marrow Transplant to beat cancer.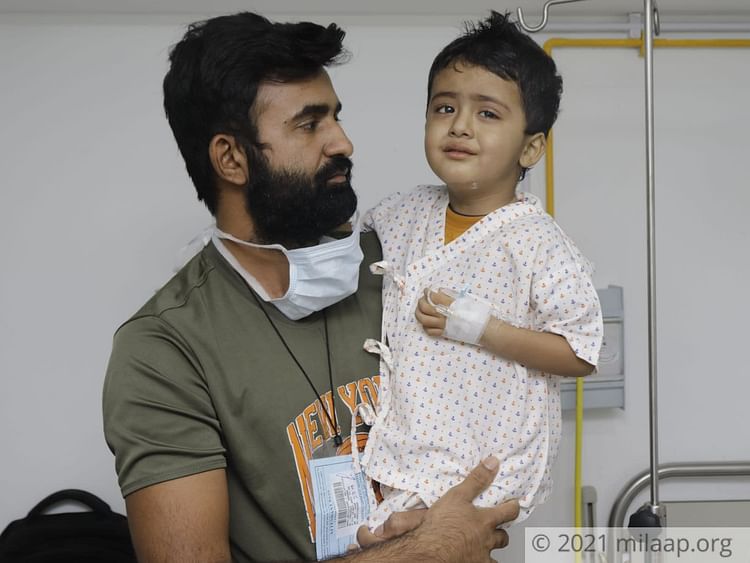 They have exhausted all resources, they need your help
Nitin and Neha are young parents from a village in Ghaziabad, where their only means of sustaining a joint family of 10 people is farming. They have exhausted all of their resources and the only thing stopping them from saving their son is the lack of funds.


"I still can't accept that my 3-year-old son has blood cancer. Cancer is such a deadly disease, that I used to think it can't happen to children. But I didn't know that it would grip my little baby like this and make him so weak. He was such a happy boy, running around here and there. But now, he is just on his bed crying and I can't even afford his treatment."- Neha, mother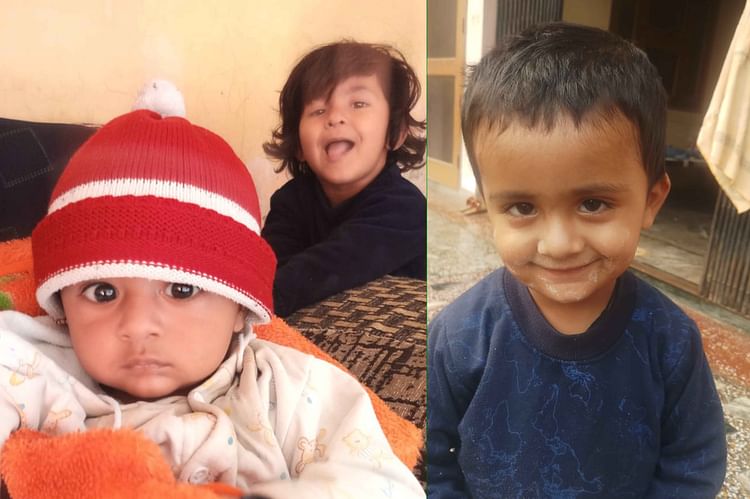 Yashaswi with his older sister, Jiyanshi


Nitin remembers those times when after a tiresome day toiling in the fields, a smile from his children would give him relief. He longs to see them smile at him and call him 'Best Baba', again. But right now, his precious son is fighting a dangerous disease and he doesn't have the money to save him.

His elder sister misses him and always keeps asking her parents when will they come back home with her baby brother. Please help this family to save their son needs your help. With your contribution, Nitin will be able to afford chemotherapy and surgery for his 3-year old son. Click here to donate.