"Each time I used to come back home from work, Waris would look at me from far away and wave. That moment made my day, it made all my hard work worthwhile. But now, unless I stand really close to my son, he can't even recognize it's me. He keeps calling out for me till I come close and pick him up. He has lost vision in his left eye and very soon he will lose his other eye too," - Mubarak, 2-year-old Waris's father.

Waris has eye cancer. Without urgent chemotherapy, he will turn blind. His poor father is struggling to save him but he is worried he won't be able to.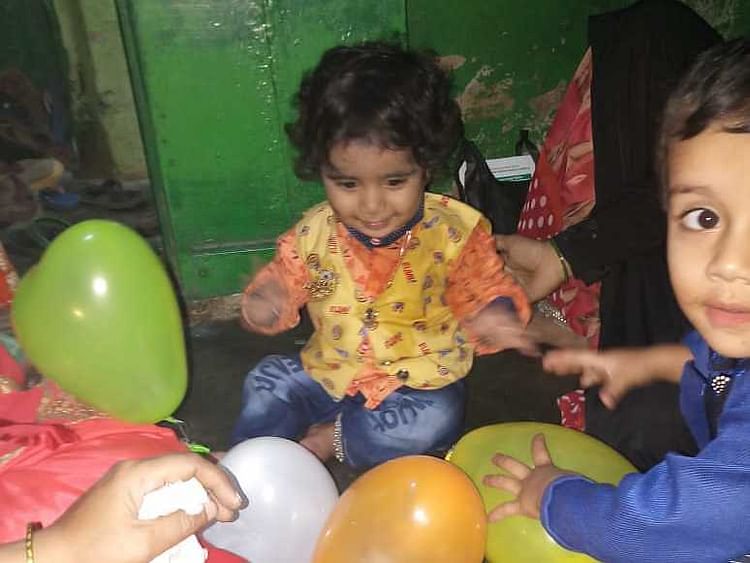 He noticed his son's eyes reflecting light strangely
It was a rainy evening in June and Mubarak's house didn't have electricity. Suddenly, there was thunder and lightning and Mubarak noticed that Waris's eyes were shining weirdly in the lightning.

"I realised this isn't normal. This couldn't be. The next morning I took him to the eye doctor, thinking an eye drop would fix it. But after a few tests he asked me to take Waris to Bangalore. We had a lot of difficulty in getting a bus to go to Bangalore because of the virus, but I had to go," - Mubarak.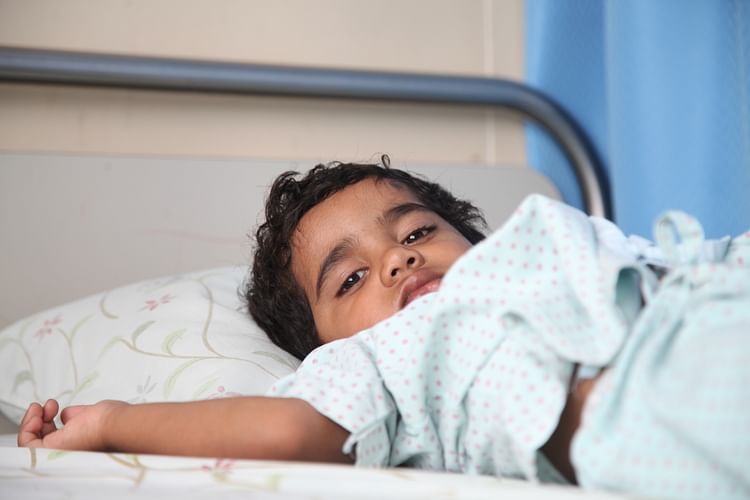 Waris's cancer was confirmed and he was immediately started on chemotherapy. He needs 5 more cycles to be fully cured.
His left eye itches a lot - he will lose his eyesight without treatment
Cancer crept stealthily into the lives of Mubarak and Nur Jehan. Their only child is battling death and yet these parents are helpless. Mubarak sells ice-cream in his small town in Madanapalle. He makes just about enough to take care of his family. Nur Jehan can't hear in both her ears and hence stays at home. She takes care of Waris.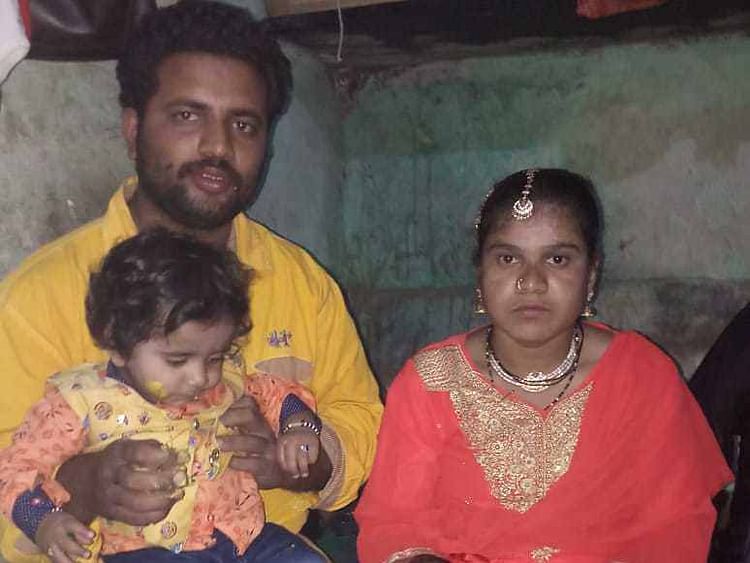 "Never in my wildest dreams did I think that my son would be battling cancer. He is in so much pain, he constantly rubs his eyes. He will lose his eyesight if I can't continue his chemotherapy. But I don't have savings, I have nothing with which I can afford the treatment. Please help me," - Mubarak.
Waris would need 5 more cycles of chemotherapy and that would cost Mubarak around 6 lakhs. Mubarak laments that even if he sells 100 ice-creams a day, he wouldn't be able to save his son. But you can - a small contribution will go a long way. Click here to donate.