"I had never heard of the term before - 'leukemia'. I didn't know what it meant exactly but I knew it's something dangerous and can kill my little Viveka. For the last few days, that's the only thought that has been on my mind, that I can lose my little girl if I can't afford to continue her treatment." - Sendhil, father.

Sendhil hasn't eaten a morsel of food for the last 2-3 days because he has been so worried and scrambling to find help. His wife, Sharanya's condition is worse. She had fallen sick and was even running a temperature - the news of their daughter's cancer is too devastating for these helpless parents.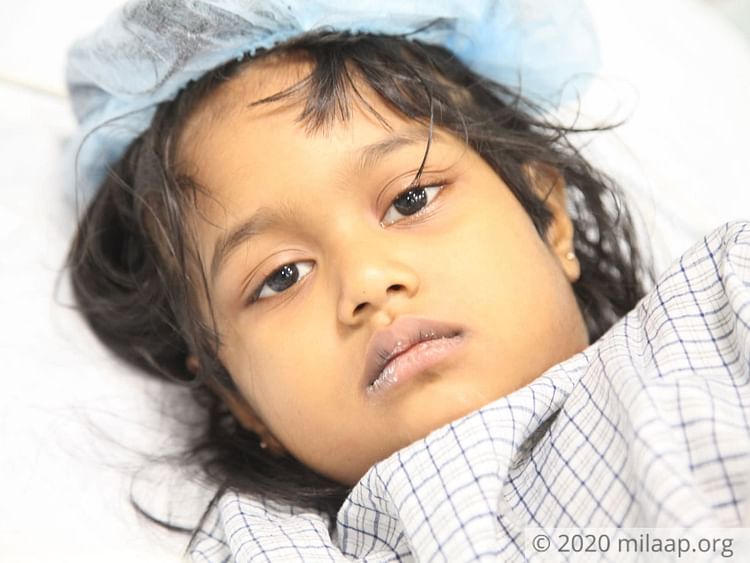 She is terrified of the injections, her cry will break your heart
A few days ago, Viveka suddenly started feeling very weak. The ever-energetic 5-year-old only wanted to lie down in the bed. She didn't even want to play with her 1-year-old brother, Prajit.

"We thought it was because she was cycling too much but then she started running a temperature and then we decided to take her to a doctor. Her blood report was not normal and we were asked to take her immediately to a bigger hospital. We rushed her there," - Sendhil.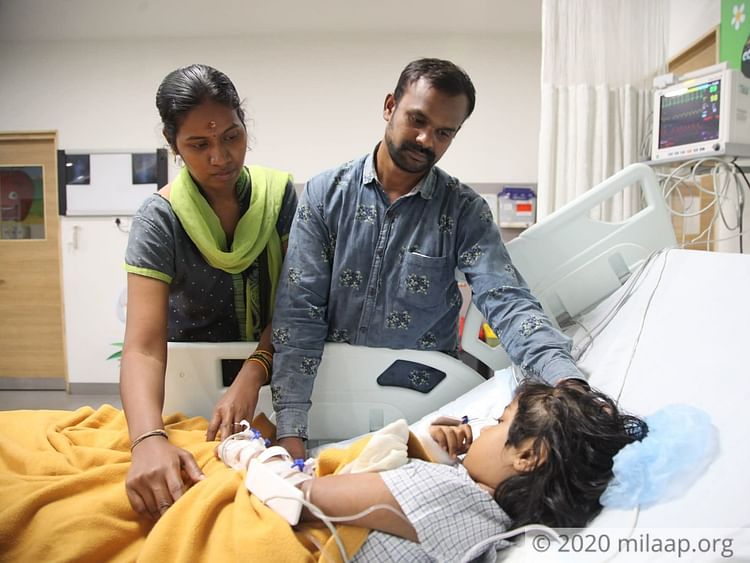 There, they admitted her to the ICU immediately. Her condition wasn't stable. Her blood reports, however, confirmed cancer. She has been undergoing treatment since then and she cries out in pain and fear when the nurses give her injections. Little Viveka just wants to go home or to school again. Anywhere away from this pain and suffering.
My landlord has asked me to leave, soon I won't have a home
Sendhil is a carpenter who used to earn Rs 700 on days when he had work. But the last couple of months have been hard on everyone, especially daily wagers, who have lost their livelihood. It has not been any different for Sendhil. With no income for the last 4 months, he hasn't been able to afford the rent for his small home in Bangalore.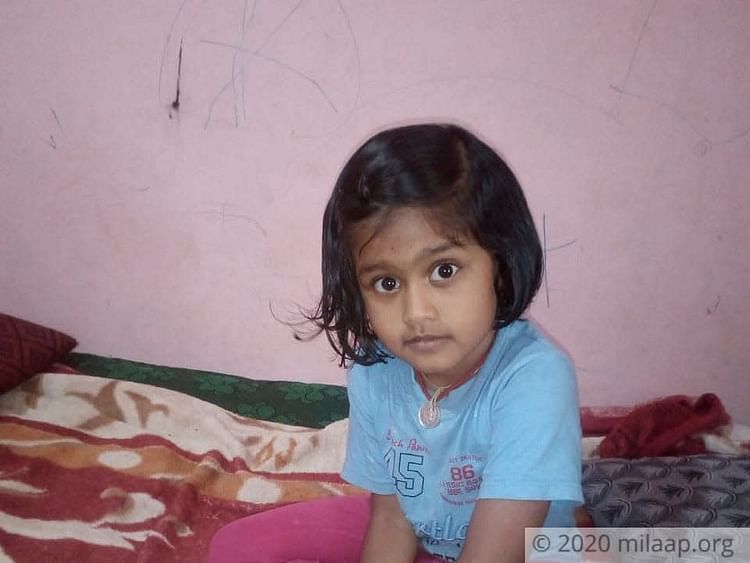 "I have tried requesting, but they won't listen. My landlord has asked me to move out because I have failed to pay the rent. But how is it possible in this current situation. Viveka is in hospital, fighting cancer. We are scrambling for funds to afford her chemo, I can't even spare a day. How will I look for a new house? But if I don't, we won't have a roof over our heads…," - Sendhil.

Sendhil has spent over 3 lakhs till now for Viveka's treatment but he would need another 12 lakhs for her chemotherapy. But he won't be able to afford so much without help.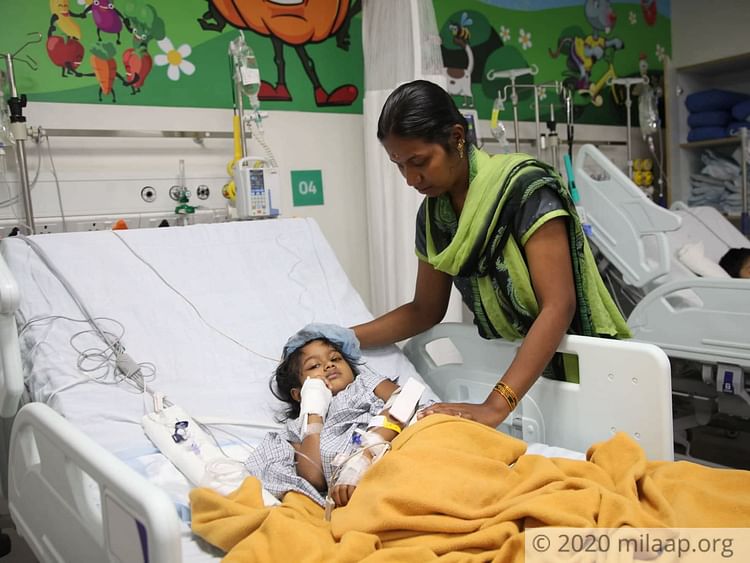 "She wakes up alone in the ICU, crying for her mother, for me. The only thing I can do now is to stand beside her, hold her hand and calm her down. But I want to do everything to cure her and take her home. Please help me," - Sendhil.
Your contribution can save little Viveka's life.