My mom is the funniest person I know. I'd never seen her without a smile, even when times were tough. Growing up, there were days when she would tell me and my sister funny stories to distract us from the fact that we didn't have enough food for everyone. So when she came home from the doctor's that day two years ago, tears in her eyes... When she hugged me and started sobbing... I was confused and scared beyond words.

It took ten minutes for her to finally stop crying and let me know what the doctor had said.

She told me I had cancer. She told me I was dying.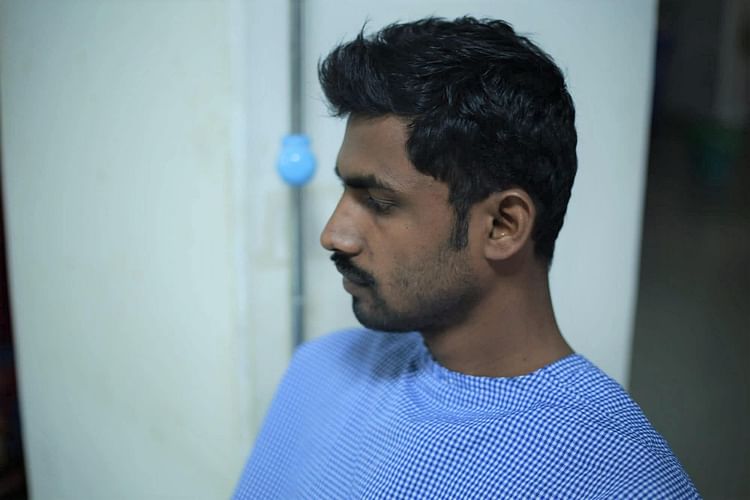 His life came to a standstill, he wasn't sure he'd make it
Vinod used to have three very simple dreams. One, he wanted to buy his own car. So he could work for himself, maybe start his own business, instead of working for a driver's salary. Two, he wanted to buy a small piece of farmland near his home. So his parents could work for themselves, instead of walking 2km every day to someone else's farm. Three, he wanted to get married by 25 or so, have two daughters. Or maybe a daughter and a son.
"But getting diagnosed with cancer changes the meaning of 'plans' and 'dreams'. I could no longer think beyond a few weeks at a time. The only dream I had for the future was that I had a future..."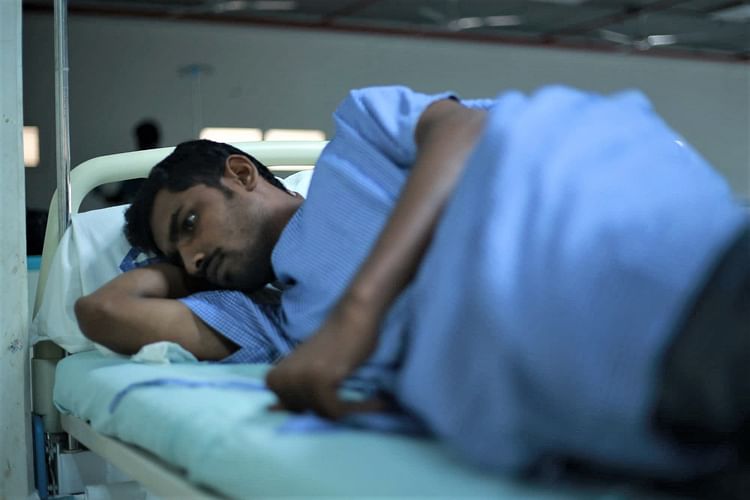 Through sheer determination he defeated his cancer, but it has relapsed
After finding out he had cancer, Vinod was determined to beat it. He had his parents to look after, a little sister whose wedding he needed to arrange. He was not going to let his cancer destroy his family.
"We borrowed as much money as we could. Got all the treatments my doctors asked me to get: surgery, chemotherapy, medications. After more than a year of pain and vomiting and suffering, I was finally declared cancer-free. But two months ago, I went for a regular check-up and heard the words that haunted my nightmares. The cancer was back, and it was worse than ever before."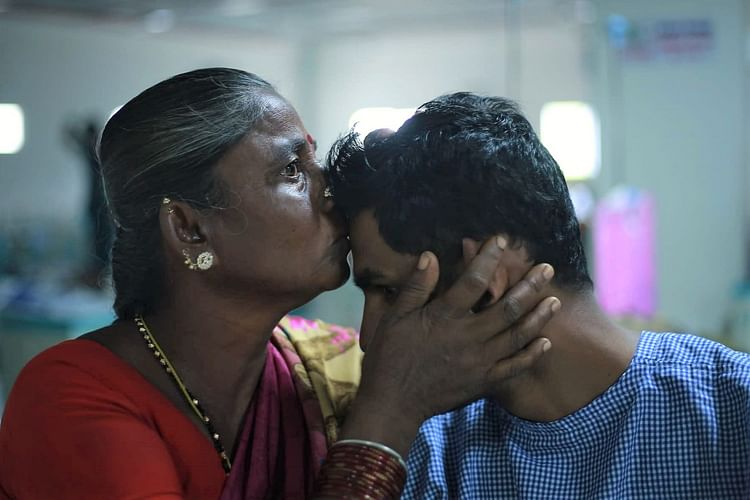 Vinod is scared to go through it all again, but he refuses to give up
"Sure, chemotherapy can be quite painful, there's nausea, weight loss, fever. All these things you can see. But the little things are worse. Did you know it can make you lose the sense of taste?

I found out when I was having a particularly painful day and my mom made my favorite mudda pappu (thick dal) and avakai pachdi (mango pickle) so I'd feel better.

I took a bite and I couldn't taste it. We both cried that day. I don't want to go through this all again, but I have no choice. I have to live, for my family.

"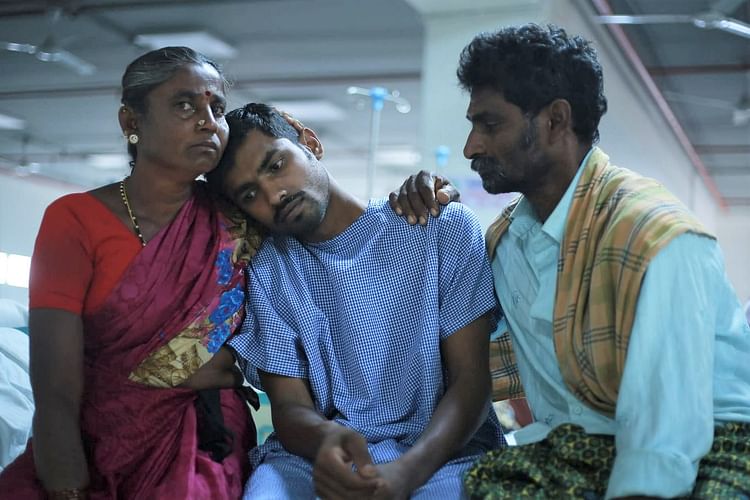 Despite his determination, this family simply can't afford his treatment
Vinod's cancer is far more severe, much more dangerous, than it was last time. In fact, chemotherapy alone isn't enough to treat him anymore. This time he needs a bone marrow transplant too. But all this will cost around 10 lakhs, and his family is already in deep debt.
"He's the sweetest boy. He started working when he was 17 because he heard us complaining of back pain one night and he didn't want us to work so long in the fields anymore.

I can't imagine a life without him in it, a home without him in it. But we're helpless.

He's confident he'll beat cancer again, but how?"

— Rukmanamma, Vinod's mother