"He was almost 7 months old at the time, and no matter what we did, we couldn't console him. He would be so restless all through the night and cry loudly because he was in pain and we had no idea! There were days where I went without sleep because I was so afraid of something happening to him, if I looked away for even just a second. Then we learned that our baby's kidneys aren't functioning properly..."


- Sumathi, mother

Not a day has gone by in 20-year-old Vijay's life, where he hasn't suffered. When he was only a baby, he was diagnosed with

chronic kidney disease.

He had been running a high fever for days, and struggled to pass urine properly even though he would feed regularly. For about two months his parents shuffled through various clinics and hospitals, only to learn that their baby's kidneys were failing.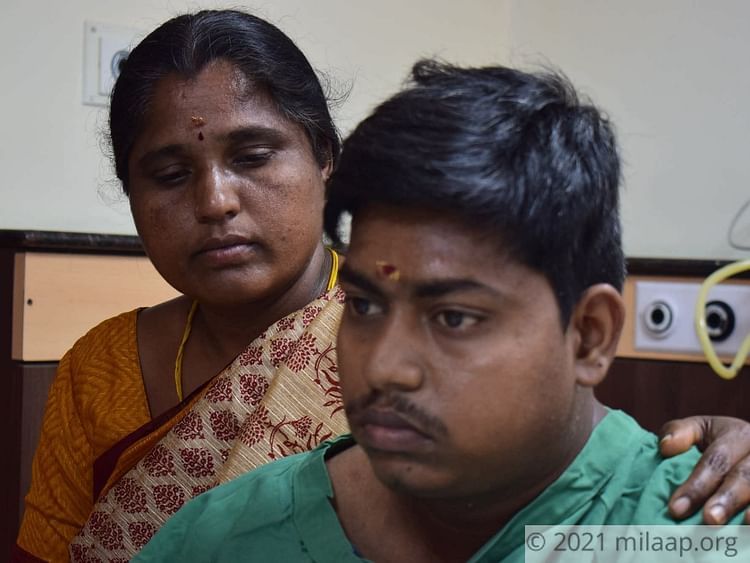 One of his kidneys has given out and the other is very weak
While one of Vijay's kidneys has stopped working completely, the other is on the verge of losing all function. The difficulty in urinating has persisted and he had to undergo several surgeries to ease the problem. He now suffers from end-stage renal failure, and a kidney transplant is his only chance at survival.


"To this day, he struggles to pass urine like a normal person. Currently, he has a tube connected to his urinary bladder to help him urinate. But the doctor's tell us that even the one kidney that is still remotely functional can stop at any time, and we could lose our son… His life depends on this kidney transplant. His mother is more than willing to donate her kidney, but there is no way I can afford such an expensive surgery." - Palanisamy, father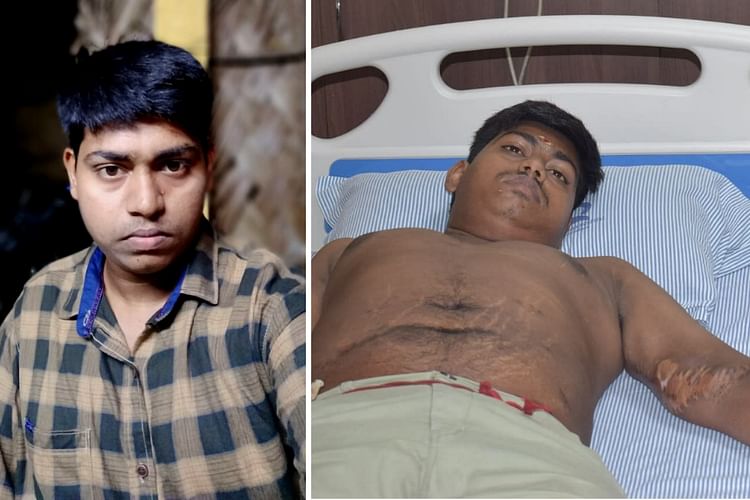 He was forced to give up his computer science degree
Vijay is smart and extremely tech savvy, and like any young man his age, he had big dreams. Despite the many problems that his condition has caused him all his life, he never let it become a hindrance in his journey to the top. After a lot of struggle, he managed to graduate from 10th grade and had been studying at a polytechnic. But in the midst of pursuing his diploma in computer science, his condition worsened.


"I wanted to graduate and do what I loved the most. But my condition forced me to take several leaves of absence and I missed so many classes. Even if I was in class, I was unable to focus on the lessons or even study properly. I had no choice, but to drop out. So, with a heavy heart, I did just that, with the hopes that I could come back when I was healthier and pick up where I left off." - Vijay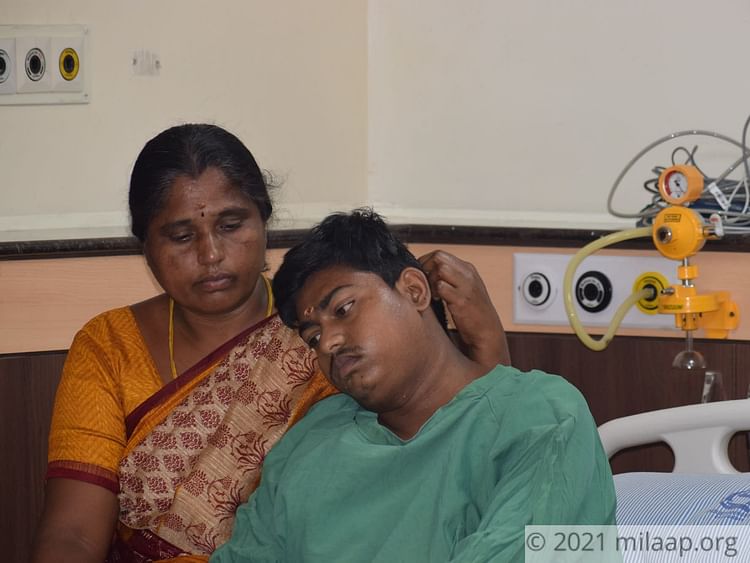 Terrified of losing their son, these parents are struggling to save him
For the past 20 years, Vijay's parents have spent each day living in the fear of losing their only son to this dreadful disease. Sumati used to be a daily wager at a textile factory, but quit her job several years ago to stay beside her son who needed her. Meanwhile, Palanisamy took over the reins as the sole breadwinner for the family, and earns about INR 400 a day from his job as a maintenance worker at a textile factory.

Their son's treatment will cost them about INR 8 lakhs, an unimaginable sum that they can never afford after exhausting all of their resources. They've spent every bit of their income, borrowed from relatives and neighbours, and even sold their jewellery and other valuable assets to keep Vijay's treatment going. But now they have nothing left.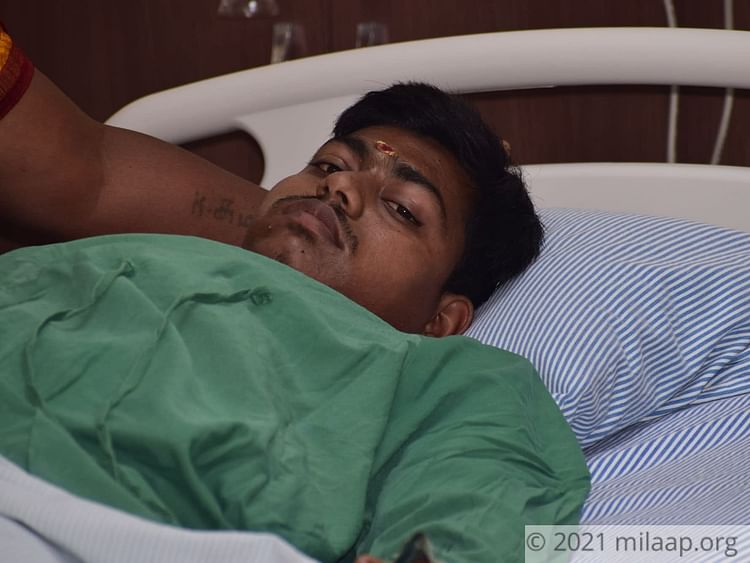 These desperate parents are now turning to you for your help. Their only child is fighting for his life and they are failing to save him on their own. Your contribution can make a world of a difference for Vijay and give him a new lease of life. Click here to donate.