Pravin can't remember a single day when his father,Vijay, wouldn't go out on his own to buy fresh vegetables or to drop his grandson to school. A hard-working and a selfless man, Vijay had always put his family before him.

"That's why when I see him lying down in the ICU, I feel so guilty. I am his eldest son, how can I just be so helpless and not save him from his current condition," - Pravin, Vijay's son.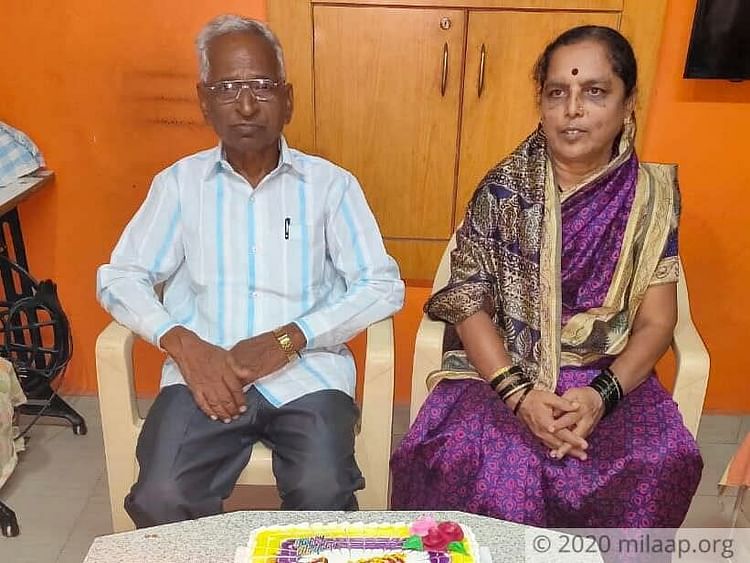 Vijay with his wife, Sushila




Vijay has a serious brain injury and he needs to stay in the ICU for at least another month - but his family is not in a position to continue his treatment.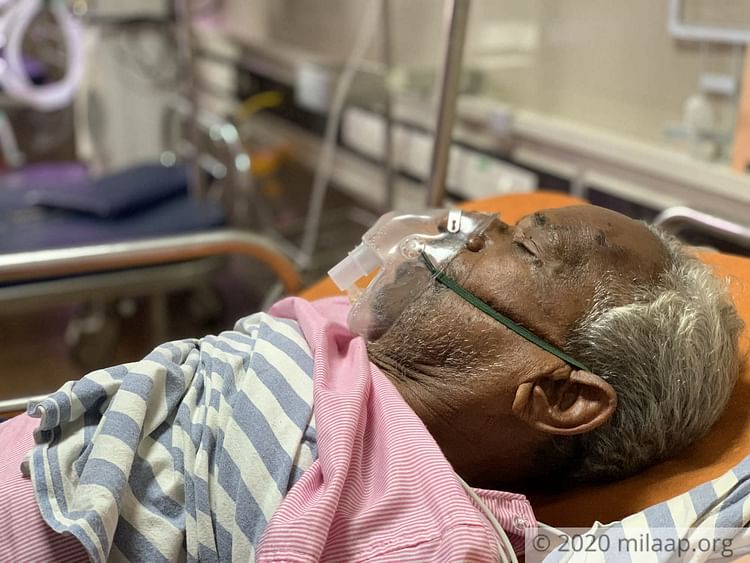 An accidental slip landed Vijay in the ICU
Vijay is 75 but he has hardly ever had any health concerns. Recently retired from his job as an accountant in a small factory, he used to enjoy spending time with his family and friends. Pravin, his eldest, would often complain that he was not taking enough care of himself.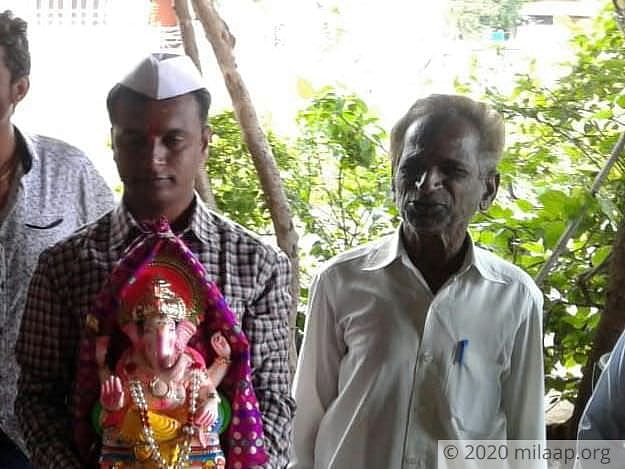 "He just wouldn't rest. Be it Ganesh Chaturthi or any gathering at home, Baba would want to supervise everything himself. We used to worry that he would fall sick but fortunately that was never the case. Only last week...that accidental slip...and now he is lying in the ICU," - Pravin.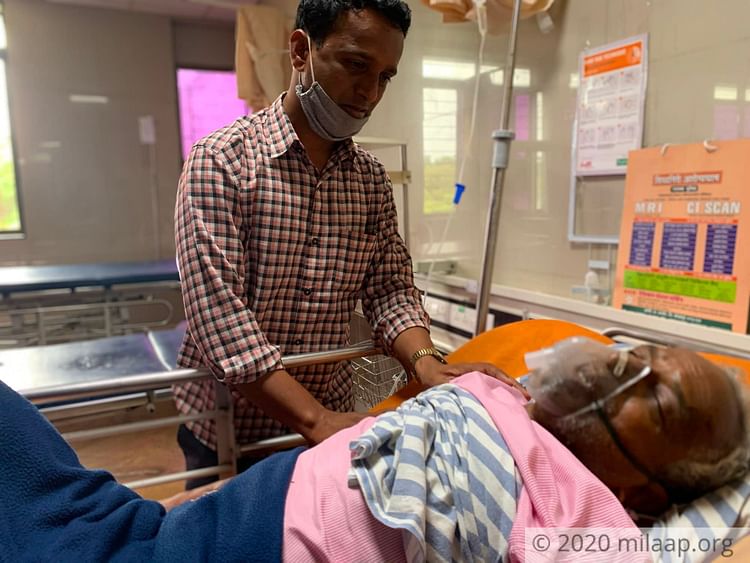 It was raining last Sunday at Vijay's hometown in North Karnataka and he had gone out to use the bathroom, which was outside the premises of the main house.
"Baba usually calls me, even if it is late at night. But that night, I don't know why he didn't and suddenly when he heard the thud and his screams, we came out running to find him on the floor," - Pravin.
Sushila hasn't been able to stop her tears since the accident - she prays day and night for her husband
When the local hospital gave up, Pravin took him to Kolhapur - he is doing everything he can to save his father
The local doctors said that Vijay's condition was severe;they wouldn't be able to do anything. Pravin wasted no time - with the help of his friend's car, he took his father to Kolhapur and he has been in the ICU there since.

"He is opening his eyes, but only for a few minutes. He tries to lift his arms, but he can't. He looks at my mother and me and tears roll down his cheeks - he must be in a lot of pain. The doctors have said that he needs to stay for another 30 more days. But how will I afford that? I am unable to even buy food for my mother and myself, we eat only when strangers feed us…," - Pravin.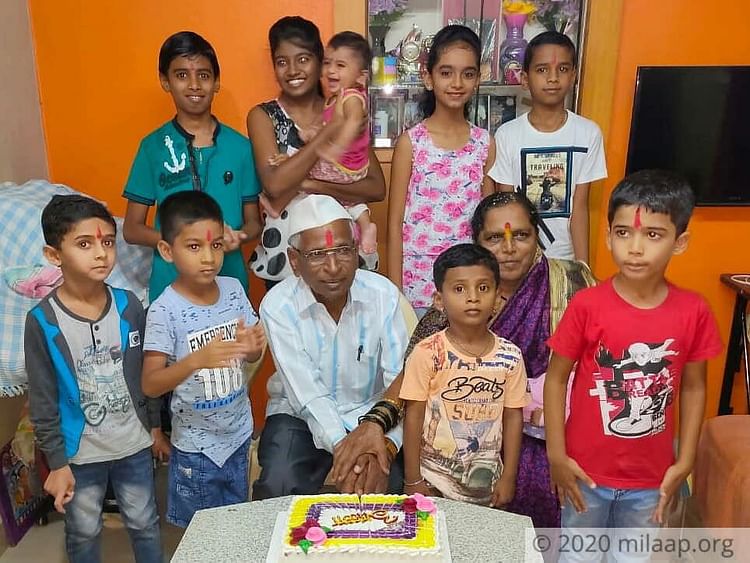 How you can help
Pravin used to work at a small factory in his hometown and his brother, Appasaheb, drives an auto. Even with both their incomes, they struggle to run their family, they have no savings. They can't afford the 5 lakhs that is needed for Vijay's treatment. They need your help - even a small contribution will help the brothers save their father's life.