In February, 5-year old Vignesh woke up with an unusual blood clot on his left cheek. Thinking it to be the outcome of his mischief, his parents let it pass. But over a few days, his body started showing similar blood clots as if he was bruised.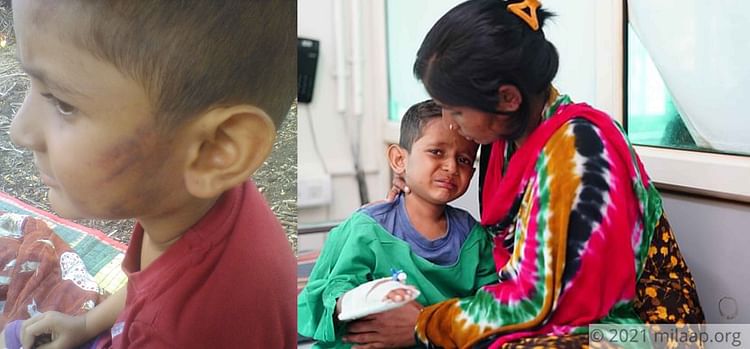 Even a minute's delay could have taken their son's life away
Sadhna and Ramesh work as daily wage labourers. Due to the lockdown, when they were unemployed in their own village, they planned to go to Pune along with their 3 kids to find some work. They were just about to leave when Vignesh's gums started bleeding profusely. Unable to understand what was happening to their son, they immediately took him to a hospital, where they found out that he suffers from Severe Aplastic Anemia, a blood disorder.


"Once at around 6am, Vignesh started coughing a lot. He complained of having difficulty breathing and right after became unconscious. We were in our village at that time and rushed him to the hospital, 15kms away. He was just lying there lifeless.Throughout the journey, I was so scared, I could feel my palpitations. His platelets and oxygen levels had dropped suddenly and as soon as we reached, he was taken into the ICU. If we reached even a minute late, it could have cost me my son's life."- Ramesh, father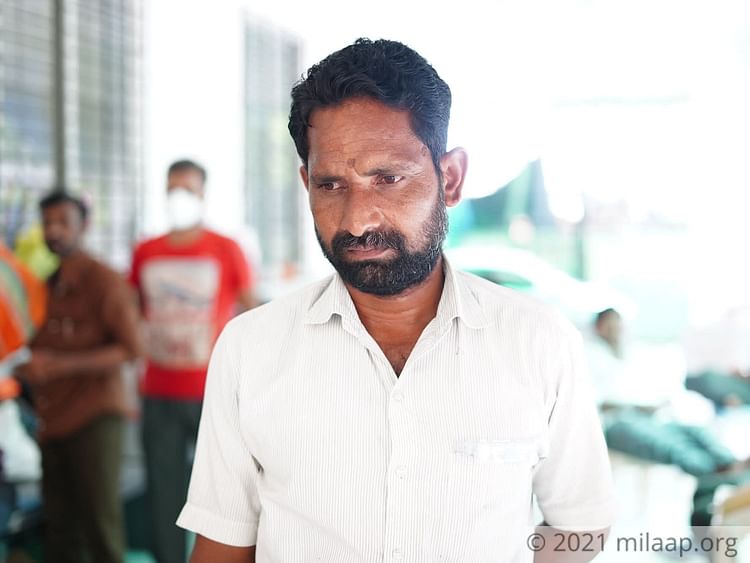 Ramesh has already experienced the fear of losing Vignesh once and he dreads that he will have to go through it again if he can't get INR 9 lakhs for Vignesh's Stem Cell Transplant. His Anemia can be cured if his little sister's healthy bone marrow is injected into him.


"We work as daily wage labourers and we both have been unemployed since February. My husband still goes out everyday in search of work because he feels guilty for not being able to protect Vignesh. He comes home with Rs.100-200 if he manages to find work. That day we are able to provide fruits to Vignesh. We don't mind our empty stomachs as long as Vignesh goes to sleep with a full one."- Sadhna, mother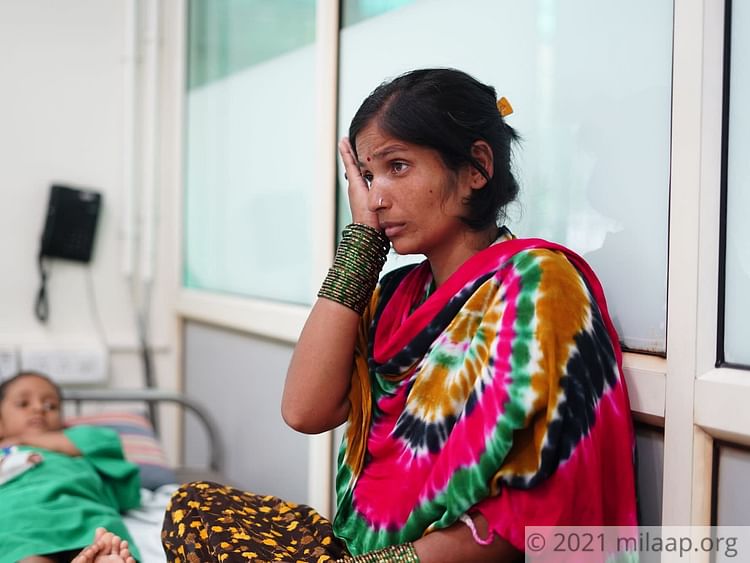 With mounting debts, these parents can't afford his treatment
Vignesh has been in and out of ICU frequently due to various complications. His immunity is very low which makes him vulnerable to infections, infact, he is fighting one in his urinary tract at present. He needs a Transplant urgently and any further delay will worsen his condition. They already owe 3 lakhs to their lenders and now to arrange 9 lakhs more in just a week is way beyond their abilities.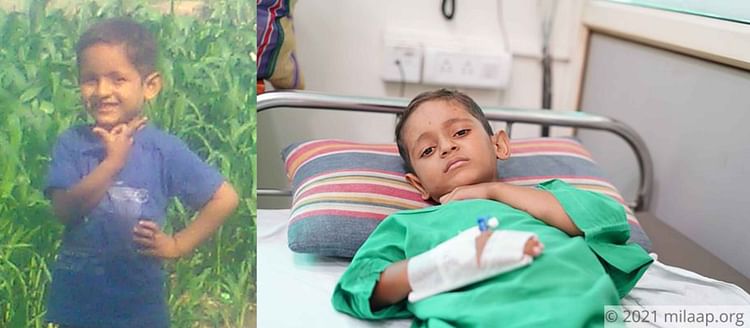 For Vignesh's parents, feeding a family of 7 without having any work is becoming incredibly tough. They want to save Vignesh but they won't be able to do it single-handedly without your support now.