Jayesh is a fisherman in a coastal village near Kozhikode, Kerala, who does not even have his own boat or fishing equipment. He goes along with his friends on their boat and shares the catch with them.
Most often, he gets only the last share which hardly puts food on his table or worse he does not get any food.
Now, he has a big misery weighing down his neck—his eldest son Vignesh who is hardly 12 years old has a blood disorder and needs a bone marrow transplant to survive.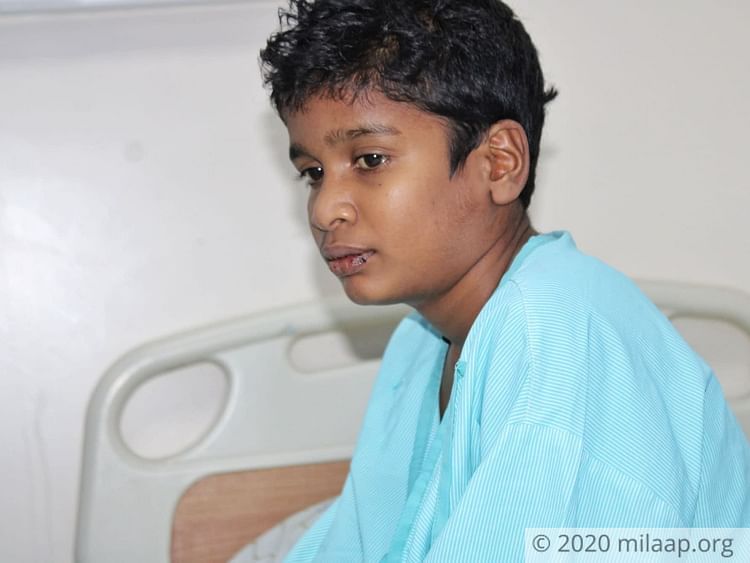 He used to cycle for hours but now he can't even stand for long
Vignesh was a hyperactive kid until a month ago who was famous in school for his sportsmanship. He aced in cricket, football, and cycling. Name a sport and he was in it. Though his father was uneducated, he did his best to educate his two sons. However, none of them was prepared for such a misfortune. Vignesh has been diagnosed with a rare disorder termed
Dyskeratosis Congenital along with Aplastic Anemia
.
Vignesh is in immense pain and agony... his lips bleed, his neck is scarred with red marks. His skin itches and he ends up scratching his skin and biting his lips which only worsens the scars.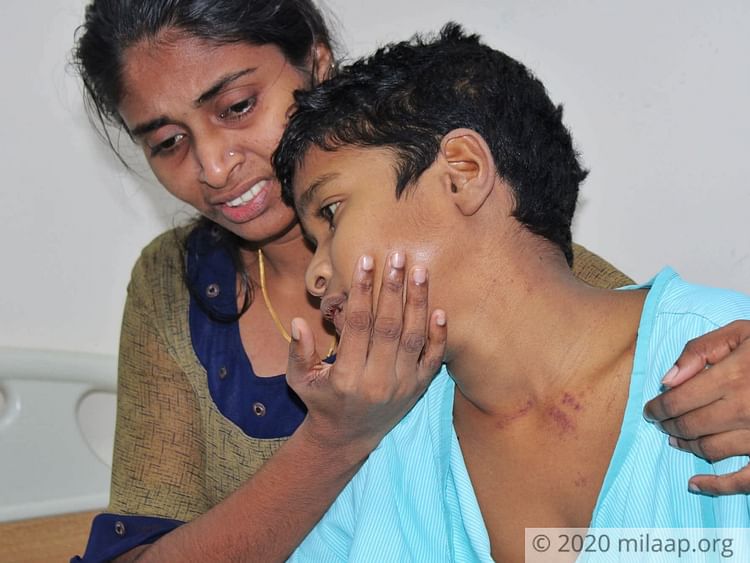 Our son's life is in danger but we are helpless
"We have absolutely nothing in hand to even take care of the travel and food expenses. My son's life is hanging from a thin thread... which can be saved only with money. I had to bring my son to Bangalore, an unknown city where even one meal costs us more than a week's expense back in our village. Being uneducated and poor, I am helpless as I see my son fighting for his life." - Sarita, mother.
I just want my son to be strong and healthy like before…
"We took our son from one hospital to another all over Kerala. Everywhere we went, they said his condition was complicated and we had to take him to a specialist. I took small loans from everyone I know to manage the expenses. It took more than a month to just know what is wrong with my son. Yet, I don't understand what has happened to him. I just want to see him play like before… be strong and healthy." – Jayesh, father.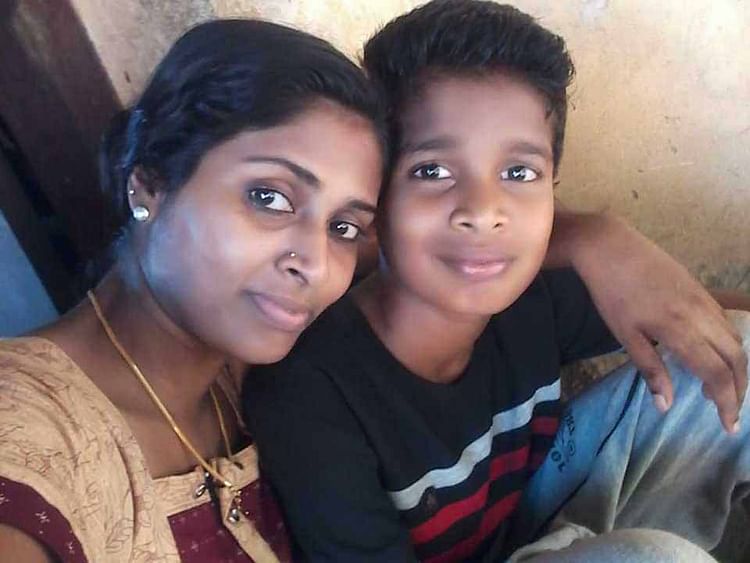 Only a bone marrow transplant can save him
Vignesh needs to undergo a bone marrow transplant at the earliest as his blood platelets are too low. Due to complications like the unavailability of a matched donor, the cost for the transplant is around 40 Lakhs and maybe more… it's an amount that this family has never even heard of.
Jayesh and his wife, Sarita, are facing a situation where they are helpless and clueless. The only thing they want is the well-being of their son.
They think only a miracle can save them. With your generous contributions, Vignesh can undergo the treatment that can save his life.