This past one year has been so difficult and painful for our son. Countless medicines, chemotherapy rounds, and radiation. All that time in the ICU. They told us in August that none of it had worked. That only an urgent transplant could save him, no later than the first week of September.

Our son is living on borrowed time now! My husband and I can barely fall asleep anymore. We're terrified all the time that at any moment our son could... that he could...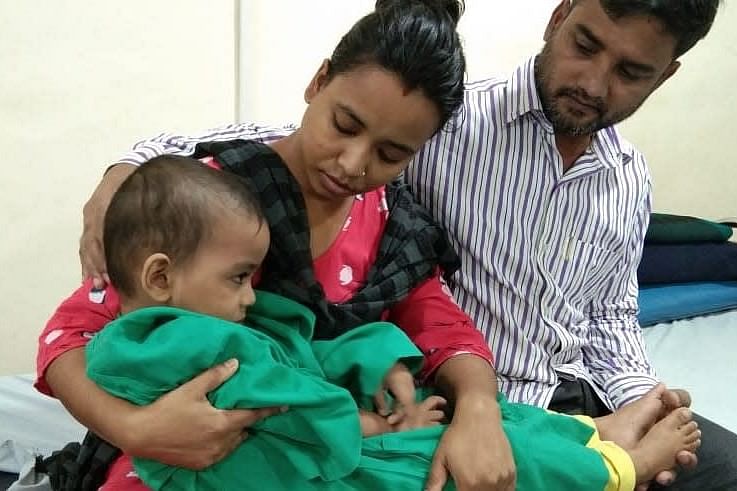 This poor family's troubles started in November last year, when little Victor developed a fever that refused to let go no matter what. After a week in a local hospital, they were sent to a bigger one so more advanced tests could be run.
"The doctor there took one look at the test results and said there was a chance it could be cancer. He ordered a test for that, and we prayed and prayed for days. When the results came back as negative, it was the most relieved we've ever been in our lives. But the doctor wasn't convinced, and ordered the same test again.

That second time... that time it came back positive, shattering all our hopes, all our confidence that our son would be okay!

"

— Jonali
They dedicated their lives to his recovery
At the doctor's recommendation, Krishna and Jonali brought their precious little son from Assam to Mumbai for treatment, and have been staying here ever since. They dedicated their whole lives towards his recovery from that moment, moving so far away from their family and friends.
"It's been a very scary time for us. A strange new city, the language barrier. But we didn't care, we just wanted our son to get better so we could take him back home and our lives would go back to normal.

We spent all our life-savings, we borrowed so much money from our relatives back home. Now we have nothing left. And after all that, we could lose our son anyway. Only a stem-cell transplant can save his life, but that will cost another 12 lakhs! We don't even have 12 rupees left!

"

— Krishna, father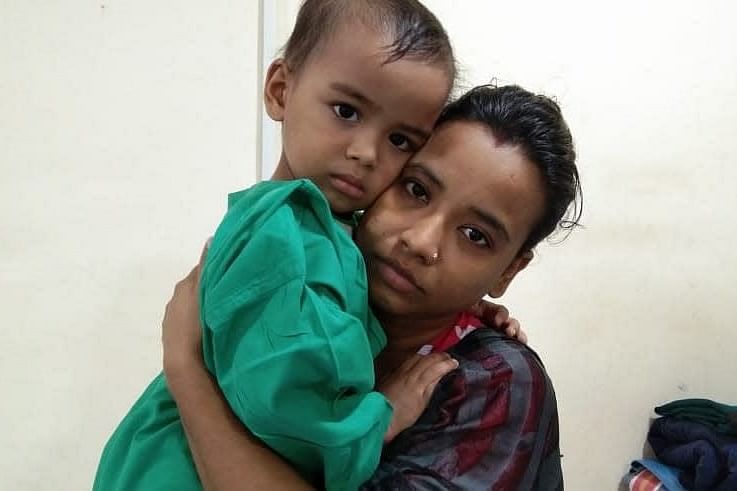 They just want to stop his suffering, and take him home
4-year-old Victor used to be the naughtiest kid both in his class and also his neighborhood. But everyone loved him all the more for it. To his family, his teachers, and even his neighbors, little Victor was a ray of sunshine, and his laugh would make them smile even after the worst of days.
"Today, he can barely move. We have to carry him everywhere, even to the bathroom.

It's so hard to imagine when we look at him that he's the same boy who used to run around the house pretending to fly, pretending he was a superhero. Please, we want him to stop suffering.

We just want to take him home. Please, if you can, help us..."

— Jonali