One month ago, Sunanda found out that her 2-year-old son, Vednesh, has a cancerous tumour in his liver. That was also the day she found out that her husband wanted nothing to do with them.


"He said the treatment will be too expensive and that he couldn't help. He hasn't called to check on our son even once since then. Vednesh is in so much pain every day but my husband… he doesn't even care! He wanted to let our son die, he didn't even try. But I won't give up. I will do what it takes to save him. He's all I have left now." – Sunanda, mother

Sunanda is devastated but she's determined to save Vednesh from cancer. But she can't do it on her own.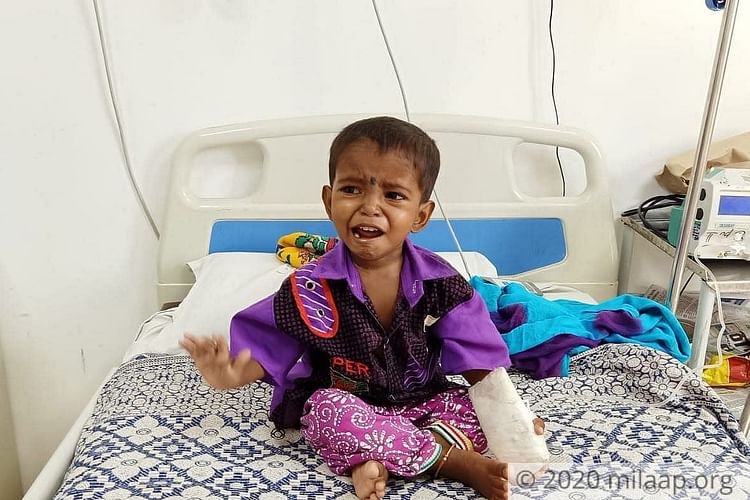 His stomach was painfully swollen up - she never imagined it could be cancer
When Vednesh said his first word — 'maa' — Sunanda had been delighted. When he started to stand on his own, she had been ecstatic. But a little over a month ago, he fell sick. He had a fever for days and it was relentless. Soon, his stomach started swelling up. It was so painful that Sunanda couldn't even carry him for long without hurting him. The medicine from the local doctor just didn't help.


"I took him to Nashik where after several scans they said he has a tumour in his liver and needs to start treatment immediately. That there was no time to waste! I was holding Vednesh in my arms, and he was crying so much… I never imagined that he would get something as dangerous as cancer. I just held him close and cried. I had never felt so alone before. But I had never so determined either."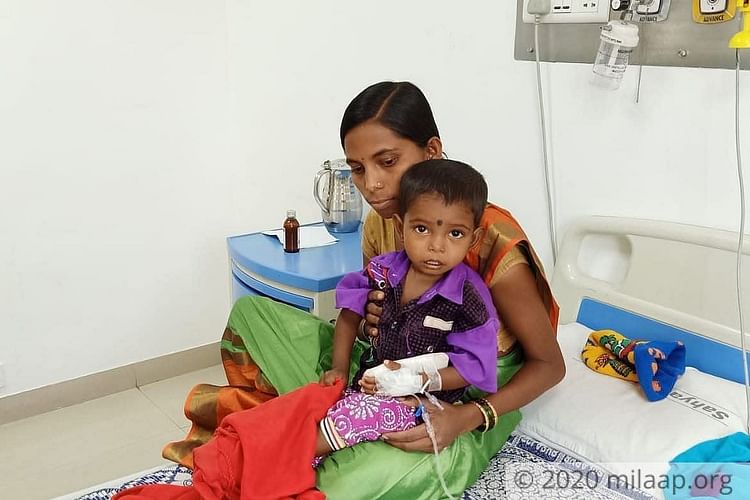 She's a daily wage labourer with no income or support from her husband
When Sunanda's husband refused to help her get Vednesh treated, she moved to her aged parents' house in their village near Nashik. With help from her sister and brother-in-law, she was able to somehow start Vednesh's treatment. But it's not enough. Sunanda worked on others' farms for a living, but she could save nothing with the Rs.150 she earned in a day.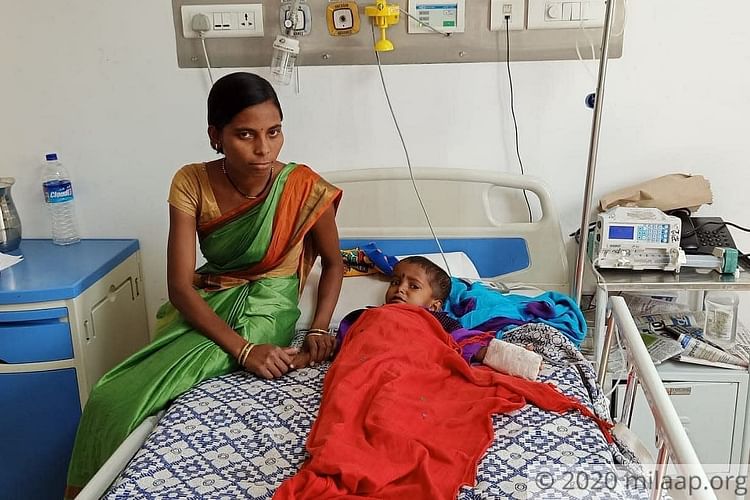 "He's been responding well to the chemo, the doctors told us that the tumour has even reduced in size. This gives me hope that he can make it through… My baby is a fighter. But he needs 6 more cycles of chemotherapy and I have nothing left to continue his treatment. Everyone has helped me as much they could during this tough time, but there's only so much they can do. Now I have no one to turn to. I need your help to save my only child."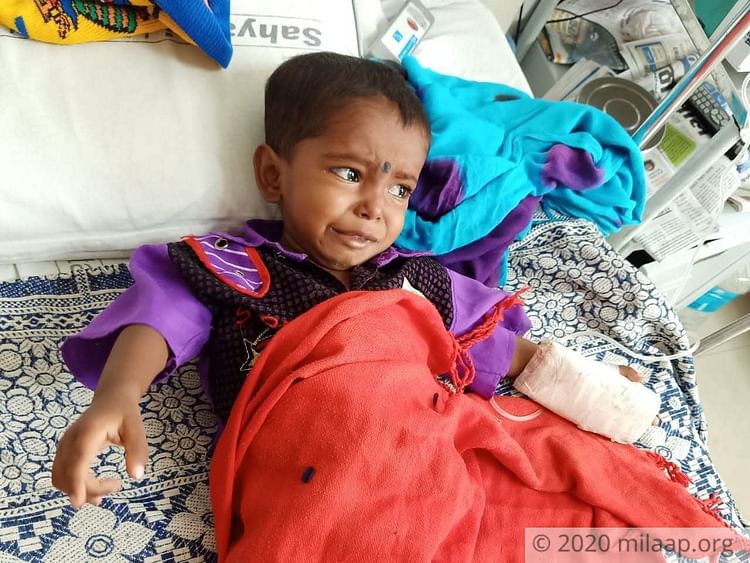 Vednesh is terrified. He's too scared to understand what is happening to him. He gets injections almost every other day and he's in pain all the time. All Sunanda can do is watch him go through this helplessly now. She has no means to continue his treatment. This single mother needs your help.